Wine and Cheese Pairing Class with Grand Cru Selections, Stelvio and Cured!!
Good Morning Friends, 
Sorry to bother you a second time this week, but we have an extra special cheese and wine pairing class we just shemed up with our friends at Pizzeria Locale, Grand Cru Selections and Stelvio, and we simply couldn't wait till next Tuesday to share!

WHEN: April 28th, 5:30-7:30 pm
WHERE: Pizzeria Locale Private Dinning Room
WHAT: Join us for a one of a kind cheese and wine education event!  While enjoying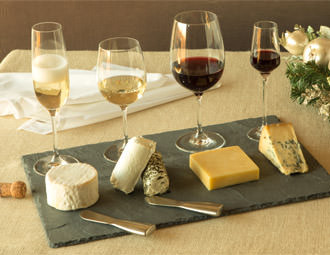 pours of 7 incredible wines, each paired with matching bites of cheese and fantastic nibbles from our friends at the Pizzeria, allow us to take you on a guided tour around Europe.  Learn the ins-and-outs of enjoying two of our favorite food groups together–wine and cheese.  Learn why  Brie and Bubbly just so happen to pair perfectly, and equally as important, why not to put your favorite Cabernet with that piece of stinky cheese!
Liz Willette from New York importer Grand Cru Selections will be in town, filling you in on the intricacies of each wine, joining Craig Lewis from Stelvio Selections and Will Frischkorn from Cured who spent hours of hard work tasting and drinking,  compiling the perfect pairings.  As a guest, you get to sit back and simply enjoy! All of the wines you taste over this two-hour class will be available at special pricing for attendees through Cured's wine shop. Come learn and taste with us!
Class costs $75 per person and tickets can be purchased here or by calling the shop!
Enjoy this beautiful day and look forward to seeing you all soon!!
Coral + Will