CURED: Xilli and Cheesemongers Edition (Vol 5 Issue 2)
Good Morning Friends of Cured,
Another chilly morning it is! We hope you're all managing to stay cozied up and warm, perhaps with a bottle or two of big red wine and a grilled cheese to help fight against the chill…that's always our secret weapon!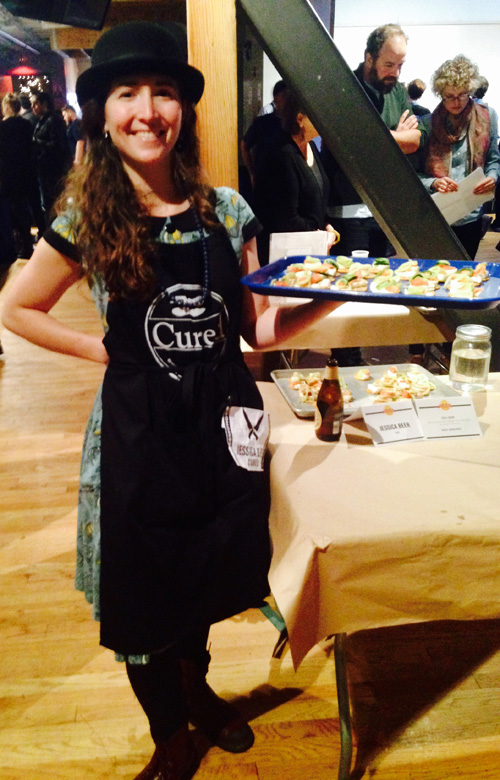 It's been great getting back up and running after our week away.  It's always so wonderful to see all thefamiliar faces and to once again be surrounded by all our favorite things. It's been an exciting week for us at Cured, not only re-opening the shop, butour manager, Jessica Beer, managed to dominate at the Cheese Monger Invitational on Saturday, taking 2nd place overall! We could not be more impressed by her, or proud to have her as a part of our little family. She's back in the shop on Wednesday this week so pop on by and take advantage of her unmatched cheesemonger brilliance behind the counter.
Friday Night Dinner: We still have a just few Friday night dinners waiting to find their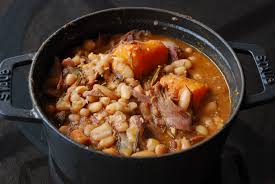 homes.  This week's feast is "Cured Cassoulet!"  What is this delicious thing might you be wondering? It's our Slow Cooked Signature Cassoulet with House Made Garlic Sausage, House Cured Duck Confit, Cure Farm Pork Shoulder and Rancho Gordo Beans.  It's prepared over several days and finished with a crust of buttery bread crumbs (gluten free breadcrumb option available). The dinner includes a Simple Winter Green Salad with Sugared Cranberries and Champagne Vinaigrette and costs $50 for two very hungry people.  Reservations are filling up quickly so give a shout quickly if you'd like to put your name on one!
Xilli sauces: One of the best things about re-opening after our massive sale and little break is once again filling our shelves with delicious, tantalizing, addicting products that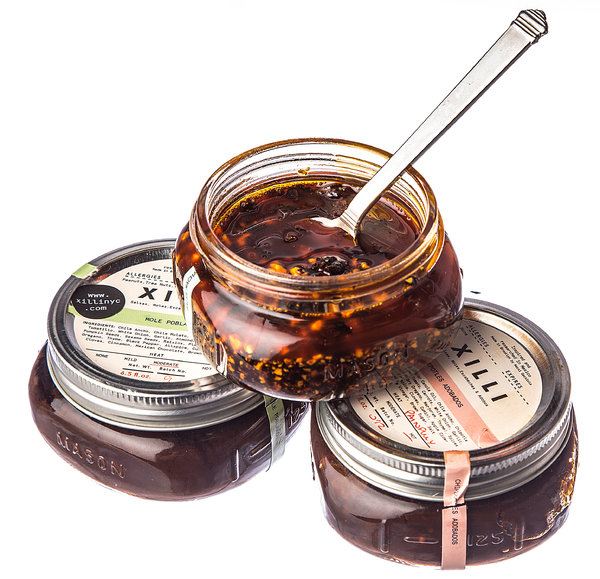 we discover throughout the year. Our newest find is a line of sauces from NYC. Xilli is a collection of authentic, artisanal Mexican salsas, moles, escabeches and adobos handmade in Brooklyn using the freshest ingredients and the most conscientious methods. Developed by Nacxitl Gaxiola, the former chef at La Superior who is also a researcher and consultant on Mexican food, their mission is to make the highest quality salsas, moles and pickles, representing Mexico's cultural heritage while supporting artisans and producers both in the U.S. and Mexico. We first read about them in the NY Times and quickly fell head over heels in love when we started spooning more and more from her perfectly chubby little jars. Their mole is rich and thick, simultaneously sweet and perfectly bitter and was devoured over the course of a week in our household. The Salsa Macha is an extraordinary spicy oily ruddy sauce with crunchy chunks of chili and nuts. Whether slathered on tamales, tacos, or even as an addition to freshly made pizza (which we discovered just the other night), we couldn't be more excited to add these sauces to our shelves.  The Mole is in now, but sadly UPS played some serious full-contact rugby with our boxes of Macha, and a fresh stock should be in shortly.
Speaking of new product, as mentioned previously, we are in the midst of our annual refresh here at Cured and wanted to know some of your favorite products this past year. Thinking back, what was your favorite thing you purchased at Cured this past year? Or what is one thing you wish we had on our shelves that you can't find anywhere else? We can't promise we'll be able to accommodate, but we love the advice and will do our very best!
Come in and warm up for tonight's Free Tuesday Night Wine Tasting from 4-7, highlighting some of last year's best sellers, and don't forget about Thursday's freshly roasted chickens and duck fat potatoes, hot out of the oven at 5:30!
Stay warm out there and we hope to see you all back in the shop soon!!
Will + Coral