CURED: We're Back! (Vol. 6 Issue 51)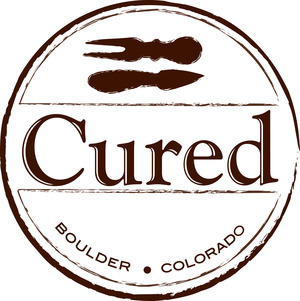 Good Morning Friends of Cured,
Happy Friday! We hope you're all enjoying a wonderful start to 2016 and that Cured's annual break has helped you to keep those " eat less, drink less and spend less" New Year's Resolutions. Luckily we're now 8 days into 2016 so it's time to abandon those silly resolutions…you already made it a week right?!, and head on over for a grilled cheese, a bottle of wine, and a luscious chunk of cheese that you've been sorely missing these last 8 days, because we're back!! Cured is shiny and clean, refreshed and inspired, and excited for the amazing year ahead.
With fresh snow on the ground and the chilly temperatures crisping the air, we're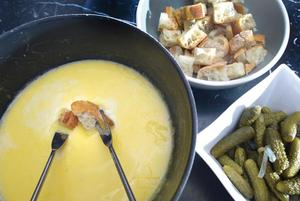 reminded that Fondue and Raclette season are still in full swing. We love this chilly time of year for the excuse to indulge in ooey, gooey, melty deliciousness, 'balanced' by a few good chunks of bread and a cornichon or two. In preparation for the chilly months ahead, our shop is filled with more unique, rich, umami, savory, epic Alpine cheeses that are just begging to be melted in a big ol' pot and devoured. Just before New Year, the Daily Camera asked Will about his favorite Fondue Cheeses (read the article here!) and traditions and I'm happy to report that 8 days into 2016, these favorites still hold a special place in his cheese loving heart. Each of our mongers has his and her own favorite fondue combo, so if you find yourself in need of a cozy evening activity, pop on in and let us build you up a fondue set to remember!! It's also worth mention that we consider the next few months some of the best for all cheeses…largely because nothing is more comforting on a cold day than a few great chunks of cheese, a good bottle of wine, and roaring fire in front of you.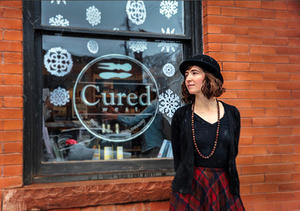 One of the things we love to do at the end of the year is reflect upon the year behind us and dream of what lies ahead.  Jess, our Manager, lead cheesemonger, and very own Certified Cheese Professional, had a wonderful piece this week in 5280 Magazine reflecting on cheese trends and patterns she's seen during her impressive monger career. I don't know about you, but as I read this article I couldn't help think about all the amazing cheeses we have enjoyed over this past year, and it gets me quite excited for the inevitable deliciousness that lies ahead. We'd love to hear your favorite cheese moments of 2015 and what you're most excited about for 2016 if you feel like sharing – Cured is on Facebook and Twitter and we love hearing from our cheese loving family out there!!
That is all for today my friends! Thank you again for your patience and understanding during our annual closure and we couldn't be more excited to be back open and to see you all in the weeks and months ahead! Cured is open starting today at 10:30 with little Cured West following tomorrow at 10:30.
See you all in the shop soon!
Coral + Will and the entire Cured Crew