CURED: We're Back Edition (Vol 5 Issue 1)
Good Afternoon Friends of Cured,
Happy 2015!!! We hope you've all had a wonderful start to the New Year, we certainly have! We also hope that you haven't missed us too much this past week while we've been closed for our annual January break. We have very much appreciated the time to get recharged, reorganized, to restock our shelves after the massive sale, and get inspired and excited for another delicious year ahead. Something tells me it's going to be a good one!
We just have a few quick things to touch on this week…
First of all, after the past week with closed doors we will be back up and running tomorrow, Thursday January 8th, and at Cured life as we all know it will resume starting at 10:30 am. That means we will have freshly roasted chickens with duck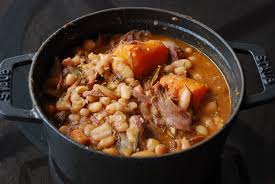 fat mashed potatoes hot out of the oven at 5:30, the perfect quick and easy meal for a chilly winter night. Next week we will have our Tuesday night wine tasting and Wednesday night pasta, and next Friday Rebecca will be once again whipping up a Friday Night Feast. Not just any Friday Night Feast in fact, next week's dinner promises to kick off the year right with a veritable feast of "Cured Cassoulet!" What is this delicious thing might you be wondering? Our Slow Cooked Signature Cassoulet with House Made Garlic Sausage, House Cured Duck Confit, Cure Farm Pork Shoulder and Rancho Gordo Beans prepared over several days and finished with a crust of buttery bread crumbs (gluten free breadcrumb option available). The dinner includes a Simple Winter Green Salad with Sugared Cranberries and Champagne Vinaigrette and costs $50 for two very hungry people. As always, Will will be in the wine shop hosting an impromptu tasting of wines that will pair perfectly with your dinner. Reservations are always recommended so give us a call any day starting tomorrow to reserve next week's dinner!
Outside the shop, our Manager Jessica heads to the Cheesemonger Invitational In San Francisco! Cured may have been closed this past week, but that doesn't mean our staff hasn't still been living, breathing, and eating cheese in preparation for the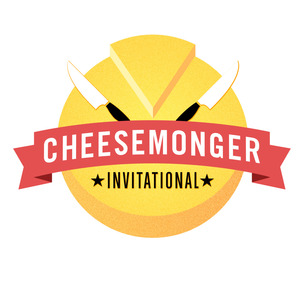 annual Cheesemonger Invitational taking place this Saturday in San Francisco. At least some members of our staff… Yours truly has been lounging lazily on a beach in Mexico, drinking margaritas and eating sand (silly Will and Holden) while our manager, Jessica Beer, has been practicing slicing, dicing, blind tasting and crafting the 'perfect cheese bite'. For those of you who are unfamiliar, the Cheesemonger Invitational is fightclub meets wrestlemania of cheese. Our Country's best cheeseheads battle it out for glory and prizes while tasting hundreds of cheeses served by the worlds best makers.Cheesemongers from across the country congregate to flex their muscles…or knives and wires…and we couldn't be more excited or proud of Jessica who is heading out to represent Cured. Competition takes place Saturday and she will be keeping us updated as events unfold. If you happen to pop into the shop tomorrow and see her before she takes off, remember to wish her luck!
That's all for today friends. Thank you again for being so patient during our closure and we couldn't be more excited to get back up and running in this brand new year.  May it be the best one yet!
Will + Coral