CURED: The Winter Warmer Edition (Vol. 6 Issue 4)
Good Morning Friends of Cured,
We hope you all enjoyed the absolutely beautiful weekend and spent some time outside playing and picnicking in the sun. Plus, GO BRONCOS! We don't know about you all, but we were certainly content spending Sunday afternoon biting our nails, gorging on pimento cheese dip, and sipping Colorado brews as we cheered on our home team. Luckily we have 2 weeks to plan out our menu and snacks for the Super Bowl, because, I'm not sure if you've herd, but word on the street is Peyton loves Prosciutto 😉

Here at Cured, we may know a bit more about food than we do about football, but we sure as hell know that half the fun of the big game is all about the food we get to eat while watching our favorite orange and blue clad men gladiate in the grandest of arenas. In honor of this most delicious day, Cured has a couple of Super Bowl specials to help fuel you for a long evening of screaming at the TV, jumping up and down, and cheering your little hearts out. If I must confess, I am not sure what I am more excited for, the game or the food that goes with it…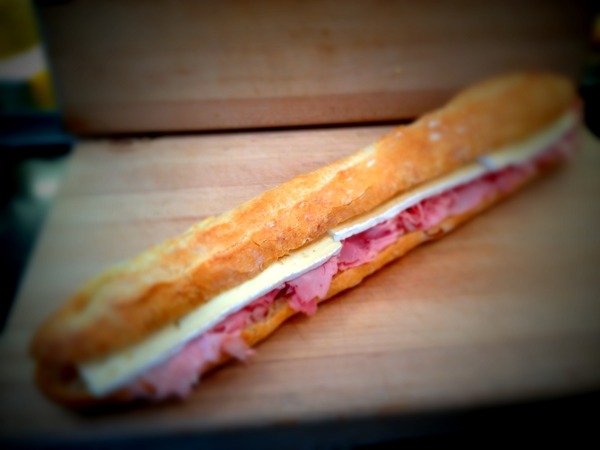 The Foot…(and a half) Long Sandwich: Step aside footlongs, because our 18" of deliciousness trumps your measly 12…Normally we make our sandwiches by cutting abaguette into thirds, but sometimes that just isn't enough. Whether you're entertaining a crew for the big game, or all the cheering and yelling just makes you extra hungry, we've got you covered. For Sunday, we're stretching our famous sandwiches across an entire baguette, which means three times as much goodness in one single sandwich. We'll even slice it up into small bite-size chunks, should you choose to share, for perfect game watching fuel. Each baguette yields about 9 mini-wiches.
OUR GAME DAY SANDWICH OPTIONS:($27.5 ea, GF avaialbe for $5 additional)
1) Spicy Frenchman (Brie, Butter, French Ham and Peach Jalapeno Jam)
2) American Classic (Rustic Salami, Cheddar Cheese, Romaine, Dijon and Aioli)
3) The Payton Manwich (Capicola, Dry Jack Cheese, Pickled Red Onions, Aioli and Romaine)
4) The Mediterranean – our token Veggie – (House Made Hummus, Feta Cheese, Olive Tapenade, Cucumbers and Greens)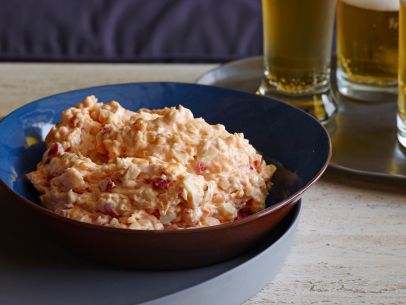 Chips, Dips and Spreads: You had me at Pimento… purely to fuel our own personal pimento problem, we've convinced our chefs to make up pint sized tubs of our favorite dips and spreads to devour on game day. We'll have pints of house made Pimento Cheese Dip, Artichoke spread (totally vegan btw) and Hummus topped with the addicting Chili Crunch, all available for $15.We've ordered in extra large bags of Zapps Voodo flavored potato chips, we have house made crostini redolent with EVOO, and or course GF crackers and Etalia loaves boot!
Cheese and Charcuterie Platter: We are building up special Super Bowl Platters for Sunday's game, laden with Red Leicester (it's orange), Dunbarton Blue Cheddar (it's blue), Gruyere (it's really damn good), Calabrese Spicy Salmi, Mocetta Bresaola and Sopressata, rounded out with Pepperoncinis and Marcona Almonds ready for you to pick up at your convenience on Sunday. Plus, we even have a wine shop filled with the best Colorado brews, perfect to either toast the Broncos success, or drown your sorrow should things go south.  Platters average $10 per person but can be customed tailored to fit any budget or appetitie.  All orders must be placed by Saturday (Feb 6th) and will be available any time from Noon-4:25(game time!) to pick up on Super Bowl Sunday! 
Winter Warmers: Some of you may remember the Boulder Passport that was so popular last summer. For those of you unfamiliar, the concept is simple—a pocket-sized little black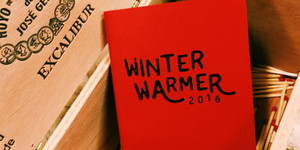 book filled with drink specials all across town. Passport holders hang on to this book all summer long trying dozens of deals at the best bars, restaurants, breweries, and speakeasies. And, just like your government-issued Passport, bartenders stamp the pages to show where guests ventured. The Winter Warmer follows the same concept of the Passport: a pocket-sized little book filled with 2-for-1 specials all across town. The Boulder Winter Warmer is an exclusive and limited Passport to 20 of Boulder's warmest, coziest, and absolutely most wonderful establishments. Valid through March 1, the Winter Warmer is sure to warm the cockles and the soul. The temptation to hibernate is no more! Let us explore where the beverages are pleasing and the companionship is warm. Winter Warmers cost $20 and have incredible deals at many of our favorite restaurants and bars like Basta, Bru, Blackbelly, Cafe Aion, Mateo and more.  With the cost of 2 cocktails alone likely more than the cost of this book, it could be the best deal going in town!
Mona Esposito Photography: The Cured West regulars among you may have noticed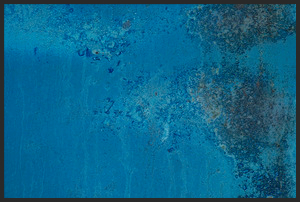 our newest addition to little Westie, an absolutely stunning photograph by the ever-so-talented Mona Esposito. Mona Esposito has been looking at life through the lens for over 20 years now, finding her inspiration in everyday objects, moments and connections.  Through the lens she seeks to capture the magic that we create and witness every single day.  She is based here in beautiful Boulder, just blocks from our little shop, and we couldn't be luckier to be borrowing a piece of her work at West, adding a bit of beauty to a previously unadorned wall and making our view from behind the bar infinitely better.  If you can pry the beautiful photograph at Cured West out of our hands its $1600, and most definitely take a moment to visit her website to see more of her beautiful work!
Phew!! That's all for today friends, sorry about the novella!! Final reminder that we have our Free Tuesday Night Tasting from 4-7 tonightfeaturing two amazing everyday French values and Wednesday Brad is making up fresh hand-rolled pasta, his infamous sweet potato and chevre agnolotti to be exact! Thursday brings us freshly roasted chickens and duck fat mashed potatoes, hot out of the oven at 5:30! Lastly, don't forget to order your Super Bowl goodies and get out there to enjoy this beautiful week!
We look forward to seeing you all in the shop soon!
Coral + Will
---