CURED: The Tribute to Summer Edition (Vol. 5 Issue 34)
Good Morning Friends of Cured,
Happy September!! We sincerely hope you all enjoyed a beautiful, fun filled, and most importantly delicious summer, and are ready for the bounty of goodness that the upcoming fall promises. Lets be honest, is there much better than warm, sunny days, cool nights, the excuse to sip rose AND drink red wine, and the copious amounts of farm fresh goodies bursting out of the ground and from the farmer's market this time of year?! With that in mind, we have a few scrumptious offerings lined up for you this week that we do hope you'll enjoy.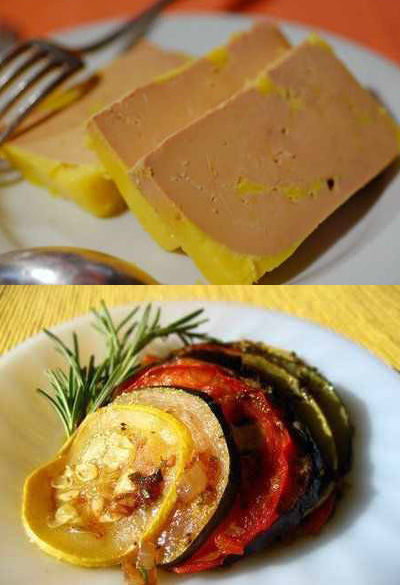 Friday Night Feast: Summer's Bounty! To celebrate the arrival of September, our chefs are taking advantage of all the glorious produce available and cooking up a veritable feast featuring the summer's bounty. This Friday, you can sit down at home, pop open a good bottle of wine, and enjoy a Foie Gras Terrine with Lightly Pickled Cucumber followed by Almond and Green Grape Gazpacho. Colorado Summer Squash, Heirloom Tomato and Local Eggplant Ratatouille with a baguette round out your meal.  You also have the option to add Red Wine Braised Duck for $12.  For dessert a Fig Custard with Pistachio Brittle finishes off the feast! Dinner for two costs $58 and will be ready at 5:30 for pick-up! Reservations are already begging to fill up (as soon as he heard Foie Gras Terrine. Holden reserved two for himself) so give us a call ASAP to reserve your feast!
Current Cheese Obsession: Bijou! One of the best parts about summer is the beautiful goat cheeses that come from the fresh summer milk. The goats are happily, lazily grazing on fresh grass, flowers and herbs and the flavors translate directly through to their milk. It tastes of sunshine, bouquets and clover. It's delicious. As such, it 

seemed only appropriate to share one of our current favorite cheeses in this 'tribute to summer' newsletter; Bijou. Bijou comes to us from Bob Reese and Allison Hooper, the genius pair behind Vermont Creamery, one of the foremost European inspired, goat dairies here in the US. They make stunning artisanal dairy products in the European tradition while championing local farms. Bijou has a beautiful, delicate milk rind that is gentry wrinkled, and as in the French tradition It is smooth and creamy with fresh, clean goat flavors. You pick up a notes of fresh flowers and an herbaceous quality that brings you back to that sumptuous summer milk we so love. Try Bijou along some of the fresh figs filling the markets at the moment, or along side a grilled palisade peach and a glass of Sancerre for a heavenly treat!
Rally for the Bees! The City of Boulder has declared September to bePollinator Appreciation Month and here at Cured we know the value of our pollinators to our products.  Without pollinators, and bees in particular, 1/3 of the human diet would go missing.  That 1/3 is the fun 1/3 and boy would we miss it!  We'd miss the entire alphabet from almonds, berries and cucumbers to watermelon, yellow squash and zucchini!  In short, we'd miss food with color.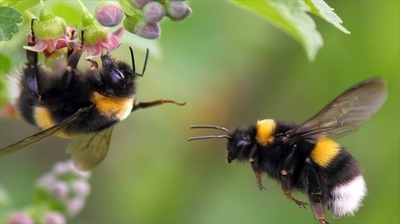 September is also just so happens to be National Honey Month. To celebrate both events, Cured will be featuring menu items with honey in them all month long.  Come try our delicious honey offerings.  For each item sold, Cured will donate $1 to the Colorado State Beekeepers Association (CSBA).  The CSBA is "The Place to Bee in Colorado" and public education and outreach is an integral part of their mission.  Check out their website:  www.coloradobeekeepers.org.
CSBA will be "Puttin' the Bee in Boulder" on October 1-3, 2015.  The largest bee education conference ever to be held in the area will be right here. From apitherapy to planting for pollinators; from top-notch speakers to farm-to-table dinners, there is something for everyone. The Kids and Bees program will be along, too, with FREE hands-on activities for the youngest members of our community (Holden's already excited). Yours truly is excited to be a sponsor of the Bee Buzz Social on opening night with tasty nibbles to enjoy.  See the full schedulehere and come on down and get YOUR buzz on!
For  more information on Pollinator Appreciation Month and the City of Boulder's activities, please see BeeBoulder.org.
To donate to the Colorado State Beekeepers Association, go here and Rally for Bees!  The CSBA is a 501c3 tax-exempt organization.
Phew!! Thanks for sticking with me! Don't worry, that's all for today. Don't forget that we have our Free Tuesday Night Wine Tasting from 4-7tonight with Elizabeth leading her first, a battle between France and Italy with a rose and red from each country.  Tomorrow brings us freshly hand-rolled pasta, Ravioli with sweet corn, mascarpone and basil to be exact! Thursday night we have freshly roasted chickens with duck fat mashed potatoes and Friday is our Summer's Bounty Feast!
Enjoy the start to September and we look forward to seeing you all in the shop soon!
Coral + Will