CURED: The Tastings Edition (Vol. 5 Issue 48)
Good Morning Friends of Cured,
We hope you all enjoyed the unseasonably warm and absolutely beautiful weekend…we certainly did! December is well underway which means it is now 100% appropriate to play Christmas music on repeat and hang up holiday decorations while drinking (spiked?!) hot chocolate to your heart's content…yippeee! 😉 It is the time of year when every day some incredible, decadent and heart wrenchingly delicious new product comes into the shop which our cheesemongers are epically excited to share. So if you're out hunting for Christmas presents and lacking inspiration, come on by and let us share some of our excitement with you! From triple cremes that make your heart melt to torchons of foie gras made with real sauternes, to the most beautiful collection of linens from France, Belgium and Lithuania, just begging to adorn your holiday dinner table, to jars of bacon jam and boxes of sea salt caramels perfect for stuffing into a food-lover's stocking, we've got you covered!
With a full, and delicious, week ahead of us here at Cured, I'm going to dive right in!

Truffle Season! Last week's huge special order of truffles were so beautiful and pungent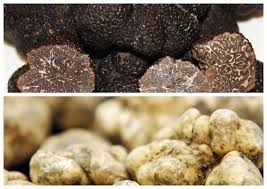 they made our entire shop smell amazing for days, and we're missing that amazing smell!  Fortunately we have 3 weeks to go, and the truffles coming into the shop now show just how good this late-starting season is proving to be. This week, we have Black Truffles from Perigord coming in at $4 a gram and White Truffles from Alba at $10.50.  Orders must be placed by Wednesday at 4pm for a Friday afternoon arrival! As always, loaner slicers are available first-come first-serve. 
Fresh Fish Friday! Wooohooo! Friday is almost upon us again which means it's once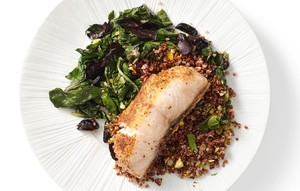 again time for us to bring in stunningly beautiful, amazingly delicious, freshly caught fish for you to enjoy this weekend! This week we're bringing in Wild Black Cod from Alaska. Black Cod is, to date, the most popular fish we've brought into the shop – it is rich, meaty and utterly delicious. Last time we recommended it with a Miso Glaze that was absolutely incredible, but we're awfully tempted by a citrus-soy glaze considering the winter citrus we've been getting, or a recipe we recently found for Black Cod with Lemon, Swiss Chard and Olives. Whichever direction you take, it promises to be amazing! Black Cod is coming in at $33 a pound and must be ordered by Thursday mid-day for a Friday afternoon delivery! 
Cheese Extravaganza. Jess has gone above and beyond this year, scouring, hunting and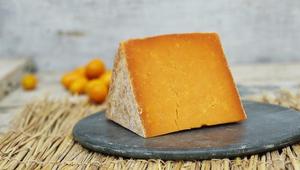 managing to secure some of the most unique, inspiring and limited cheeses for you to enjoy this holiday season. For those of you who have been missing Red Leicester (that beautiful crumbly orange clothbound cheddar style cheese many of you know and love), I couldn't be more excited to announce that we have the Sparkenhoe Red Leicester landing at the end of the week. Sparkenhoe is the OG…the most talented and accredited Red Leicester maker in the world and his wheels are truly special. This is the real deal. It is raw milk, traditional rennet, and clothbound, beautifully balanced,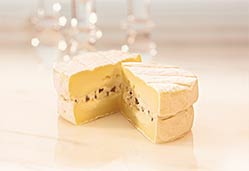 earthy, rich, fruity and addicting. We also have a wheel of Stichelton landing, just in time for Christmas. For those of you unfamiliar, Stichelton is a raw milk Stilton, made in England and aged at Neal's Yard Dairy. It is creamy, robust, funky and zingy, everything you could ever want from a blue cheese and more. And to cap it all off, Moser Truffle is also back in the shop this week, helping to further indulge our current truffle addiction. Imagine an ice cream sandwich where the cookies are made of a truly decadent, luscious triple creme and the ice cream center is in fact a thick layer of black truffles, and you have Moser Truffle. These aren't the only special treats we have tucked in the cheese case right now so we implore you to come on by and let our cheesemongers take your for a gustatory cheese tour of what the holidays really mean.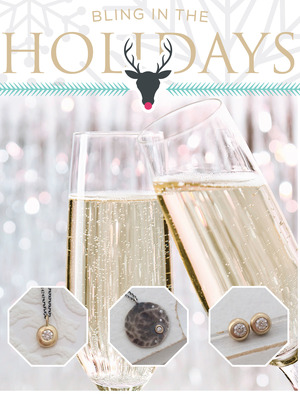 Tastings and Events Galore! We could not be more excited to partner with, and host, a bevy of scrumptious events and tastings this week that we hope you'll join us for. Starting this Thursday, December 10th, join us from 4-6pm at Angie Star for an afternoon of bling and bubbles. We will be serving up tasty bites and a whole lot of holiday cheer, plus Angie Star is giving away a pair of Diamond Stud Earring!! 
Then on Saturday, December 12, we have events at BOTH East and West. Jolene, the brilliant woman and chef behindJojo's Sriracha will be at the East shop from 11-3 on Saturday, tasting her spicy sauces, the perfect addition to any holiday meal. At Cured West, we are excited to welcome our friend Sara from Roost Books, for a one day cookbook pop-up shop! Finally, on Sunday, Modern Gingham will be with us at the East Shop from 11-3, tasting some of her beautiful, hand-crafted, locally made foraged jams and preserves, perfect for a taste of Colorado stocking stuffer or a little local flavor addition to your holiday cheese plate or freshly baked scone! Yum!!!
We're also excited to announce the kick-off of our friend and local nutritionalist Marcie Goldman's #30DaysofBoneBroth. As many of you have noticed by now, we love our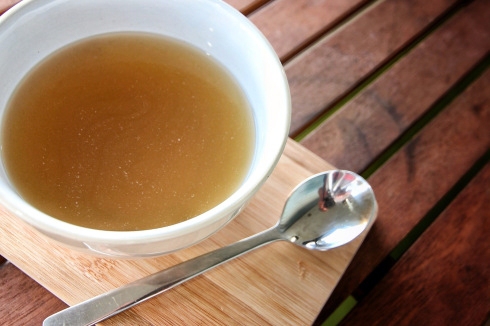 Bone Broth over at Cured West, where we offer it daily by the shot or the bowl, and when Marcie told us about her challenge it seemed too perfect! As many of you know, feeling well and staying healthy during the holidays is tricky. You can't afford to get sick; there's too much to do! And forget about following dietary restrictions –  even if it's for health reasons, worrying about whether the crostini is gluten-free takes the JOY right out of "Joy to the world." Marcie will tell you it's TIME for dietary restrictions to take a break. But not without a back up plan. Drinking broth with gusto + pleasure during the holidays will help you digest like a champion. Enter #30DaysofBoneBroth. All you have to do is drink a cup to a quart of bone broth every day for 30 days. You can make it at home if you're feeling inspired, or pop into Cured West for a quick fix when things are really busy. It's nothing short of a pharmaceutical super-drug that wipes away stress + bloat + fatigue without side effects. Sign up here, and all the details will be sent to your Inbox. (There are even options for vegetarians).
As you can see, we have a full and delicious week ahead of us so come pay us a visit for one, or all, of these delectable events!
Phew!! Sorry of the novella friends, there is just too much new, exciting and delicious this time of year not to share! Don't forget that Brad is making up fresh, hand-rolled pasta tomorrow night; Holden's favorite sweet potato agnolotti! Thursday we're roasting up chickens and duck fat mashed potatoes and Friday brings us black cod, and fresh truffles!.
Enjoy these next few beautiful days and look forward to seeing you all in the shop soon!
Coral + Will
BLACK COD WITH CITRUS SOY GLAZE
INGREDIENTS
Nonstick cooking spray
4 (6-ounce) center-cut black cod fillets
Coarse salt and freshly ground pepper
2 tablespoons light-brown sugar
3 tablespoons freshly squeezed lime juice
2 tablespoons rice vinegar
1 tablespoon soy sauce
Thinly sliced mint leaves, for garnish
Thinly sliced scallions, for garnish
Coarse salt
DIRECTIONS
1 Preheat oven to 425 degrees. Spray a baking dish with cooking spray. Season fish with salt and pepper and place in prepared dish.
2 Meanwhile, add brown sugar, lime juice, vinegar, soy sauce, and pinch of salt to a small saucepan and bring to a boil over medium heat. Simmer until thick and syrupy, 4 to 5 minutes. Spoon about 1 teaspoon of glaze evenly over each cod filet; reserve any remaining glaze.
3 Transfer baking dish to oven and bake until opaque and just cooked through, about 12 minutes. Garnished with mint and scallions; serve with reserved glaze.
Black Cod With Swiss Chard, Olives, And Lemon
Give Swiss chard a flavor boost by adding whole chopped lemon instead of just the juice. Simmering it first softens the texture and bitter undertones. Serve the dish with Red Quinoa with Pistachios.
Ingredients
SERVINGS: 4
1 lemon, stem removed
1/4 teaspoon coriander seeds
1/4 teaspoon cumin seeds
2 tablespoons olive oil, divided
4 4-ounce pieces skin-on black cod fillet
Kosher salt and freshly ground black pepper
1 garlic clove, choppedt
1/4 teaspoon (or more) crushed red pepper flakes
2 large bunches Swiss chard (about 1 1/2 pound total), ribs and stems removed, leaves torn
2 tablespoons oil-cured black olives, pitted, sliced
Preparation
Place lemon in a small saucepan; add water just to cover. Place a small heatproof plate inside the saucepan, on top of the lemon, to keep it submerged. Bring water to a boil; reduce heat and simmer until lemon is very tender when pierced with a knife, about 30 minutes. Drain. Cut lemon in half (to help cool faster); let cool.

Scoop out pulp from both lemon halves and press pulp through a coarse-mesh sieve into a small bowl; discard solids. Finely chop peel and pith and add to pulp. Set aside.

Toast coriander and cumin seeds in a small skillet over medium heat, stirring often, until slightly darkened and fragrant, about 3 minutes. Set aside.

Coarsely grind coriander and cumin seeds in spice mill or with mortar and pestle. Heat 1 tablespoon oil in a large nonstick skillet over medium-high heat. Season fish with spice mixture, salt, and pepper; place skin side down in skillet. Cook until browned and crisp, 5-6 minutes. Turn; cook until just opaque in the center, 2-4 minutes more.

Meanwhile, heat remaining 1 tablespoon oil in a large skillet over medium heat. Add garlic and ¼ teaspoon crushed red pepper flakes; cook, stirring, until fragrant, about 30 seconds. Add chard by the handful, tossing and allowing it to wilt slightly between additions. Season with salt and pepper. Cook, tossing occasionally, until all chard is tender, 5-7 minutes. Set aside.

Mix olives and reserved lemon mixture into chard. Season with salt, pepper, and more crushed red pepper flakes, if desired. Serve fish with chard.