CURED: The Tasting Edition (Vol 5 Issue 28)
Good Morning Friends of Cured,
We hope you all had a wonderful weekend and have been enjoying these ever so slightly cooler last few days. We certainly have! We took full advantage of Monday (our version of Saturday) to go for a hike and have a picnic in the park, made all the more amazing by the new cans of rose we just got in the shop…yep, you read that correctly, Cured now sells wine in a can and it's awesome. My current favorite is the rose (though pretty much all my favorite wine is rose at the moment), but we also have Pinot Gris and Pinot Noir, just begging to be tucked into a backpack for a hike, that happen to fit perfectly into a water bottle cage, or slipped indiscreetly into a purse to help enhance your movie watching experience…really, as far as I can tell, there is no end to the benefits of having a can or two of wine on hand 😉
We have some excitingly delicious items and tastings on the menu for you this week that we personally cannot wait for…

Friday Night Feast! That's right, it is once again time for our culinary wizard Rebecca to whip up a delectable multi-course feast, all packaged up and ready for you to pick up and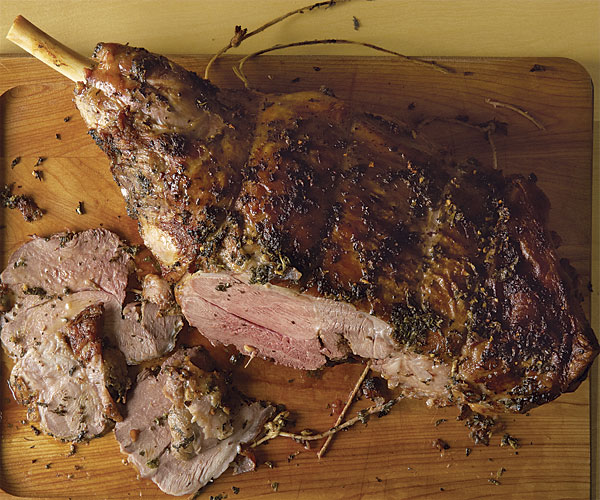 take home at 5:30 on Friday evening. Restaurant quality food without the wait or scene?! There is a reason I love Fridays so much… This week, true to the beautiful weather outside, Becca is making you a Summer Roast. For dinner we're having a Leg of Lamb roasted with Grapes and Fig complimented by a Tomato Tart with Fruition Ricotta, Pattypan Squash Confit with Candied Lemon, Haystack Feta, Fresh Herbs. A delicate salad of Arugula and Olive Oil will be served along side, and a Stone Fruit Pannacotta with Orange Flower Water will be waiting for dessert! Dinner for two costs $53 and has already started to sell quickly, so give us a call asap to reserve your feast today!
Grove 45 Olive Oil Tasting: We have a rather exciting addition to our Tuesday Night Wine Tasting this evening, as we welcome Bonnie and Nena from Grove 45 Olive Oil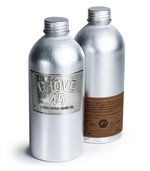 to the shop from 4-6 to talk about and sample their most beautiful Napa Valley Extra Virgin Olive Oil. I know I have sung the praises of these amazing women before, but for those of you who are unfamiliar; Grove 45 is a venture that started in 2009 when long time friends, Nena Talcott and Bonnie Storm, decided to venture into business together. Between them they had 45 years of farming experience and had both produced gold medal award winning extra virgin olive oils under different labels. Bonnie had a ranch in a remote (and utterly stunning we might add!) corner of the Napa Valley with 800 olive trees that she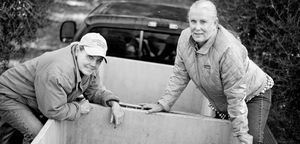 imported from Italy in 1994. Thus began Grove 45. The two women (who also, I must add, happen to be gorgeous, hilarious, and 70 years old to boot) are involved in every aspect of the oil production, from driving the tractor to helping press the olives to hand labeling every single bottle they produce. The oil is rich, full and powerful, ample with flavors of grass and bursting with bright green polyphenols. Grove 45 is named after the year they were born, 1945. The year Nena and Bonnie began collecting Social Security and became eligible for Medicare, their new venture took shape. Makes you feel a little lazy eh? So if you love olive oil and want to be inspired by two pretty incredible women, come by the shop and taste some of their olive oil before making your way to the back for our California Wine Tasting.
Speaking of that California Wine Tasting…we have a pretty epic line-up for our Free Tuesday Night Tasting tonight that we're awfully excited about… Typically we focus more on the every-night side of things, those bottles you can take home without a second 

thought and share with friends on a casual Tuesday gathering.  That said, with Nena and Bonnie in town and an amazing selection of new California wines in the shop we thought we'd step it up a notch tonight.  You may have read about some of the new young winemakers in California lately creating a buzz… Typically they are small, side-projects from an assistant winemaker at a major winery striking out on their own, or somebody who has been making classic wines for years who wanted to try their hand on some of the "other grapes" available in California. All of the wines tonight fall into this camp: two incredible offerings from Forlorn Hope Winery, a Riesling and a Barbera, Cruse Wine Company's Pinot Gris and Enfield Wine Company's Tempranillo from Shake Ridge Vineyard, the same spot where the amazing Tribute to Grace Grenache many you loved is sourced.  Riesling, Barbera, Pinot Gris, and Tempranillo from California? We guarantee that these are not your normal Napa Cabs, that's for sure! Come by from 4-7 and let Wilson be your guide through some of the coolest new wines on the American scene.
That is about all for today my friends. As always, Brad will be in the shop whipping up fresh hand-rolled pasta tomorrow morning, Holden is particularly excited about this weeks creation, which happens to combine all of his favorite flavors; corn, basil and mascarpone agnolotti. Thursday brings us freshly roasted chickens and duck fat mashed potatoes, and Friday Rebecca is whipping up her Summer Roast!
Enjoy the beautiful day and look forward to seeing you all in the shop soon!