CURED: The Sundays Edition (Vol. 5 Issue 17)
Good Morning Friends of Cured,
Happy Cinco de Mayo! We have it on good authority that cheese and charcuterie are actually the best accompaniments to a good margarita for this most festive of days 😉 We hope you're all enjoying the start to your month and are getting ready for the upcoming weekend of graduation festivities and Mother's Day loveliness. We certainly are! With that in mind, we have a few fun specials and upcoming events to share with you this week.
Mountain Flower Goat Dairy Picnic: It turns out that May is an exciting month for Sunday's as it contains BOTH Mother's Day and Cured's cheese making picnic lunch partnership with Mountain Flower Goat Dairy.  Next Sunday, May 17th, from 10:30-2:30, we invite you to join Cured and Mountain 
Flower Goat Diary for a simple and satisfying day on the farm with family and friends. The iris will be blooming, the spring grass is deep green, and the goat milk is at its most delicious. For those of you  not familiar, Mountain Flower Goat Dairy is a small, organic, raw goat milk dairy tucked into Long's Garden amidst the Iris. For the last few years, Will and I have been gleefully picking up gallons of raw goat milk each week along with, when we're lucky, donating for a tub or two of freshly made chevre that is good enough to make us swoon. When Taber and Michael from MFGD proposed partnering up for a picnic and cheese making class, we couldn't have been more excited to jump on board. The day will begin with a farm tour and goat milking, followed by a demonstration by Chef Michel on the art and science of making ricotta, chevre and mozzarella. Yours truly has been scheming up the ultimate picnic lunch taking advantage of the previously made fresh cheese. Cost is $65 per person and limited to 12 guests, so give Taber and the Mountain Flower folks a shout at 518.605.8382 if you're interested in joining us!   Also check them out at https://mountainflowerdairy.com/ for more information on everything they do up there!
Fresh Fish Friday: That's right my friends, it is once again time for our bi-monthly fresh fish delivery from Seattle Fish Co! Holden devoured every last bite of the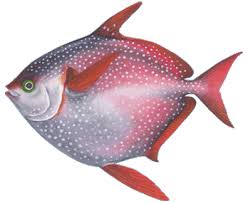 incredible salmon we brought in last week and has been anxiously awaiting the release of this week's selection, Hawaiian Opah! Regarded as the "Good Luck Fish" of Hawaiian waters and one of the most colorful of the wild fish we ever get to see, Moonfish, or Opah, is an incredible grilling fish. We'll be bringing in fresh loin cuts, the more tender part of this meaty, fleshy fish, not dissimilar to great tuna.  The loin is often used for sashimi style tuna, but we're planning to toss ours on the grill, whipping up a quick mango-papaya-shallot-cilantro salsa and a spring greens salad on the side.  A chilled bottle of St Andre de Figuiere's "Premiere" is already waiting in the fridge… if it makes it 'til then!
Mother's Day Gift Box and Picnic: Mothers are simply the best. They support us endlessly, love us unconditionally, stay awake countless sleepless nights when we're sick or tired or in need of a cuddle, and are always there, selflessly, when we need them, 365 days a year. Which is why each year, for one day, it is so important to stop, take a few minutes to honor our mothers and say thank you. So we have taken the opportunity to design a box filled with things both beautiful and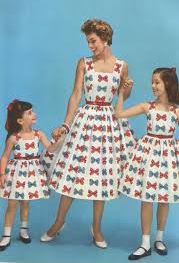 indulgent that every mother deserves and will love. It contains a wheel of La Tur, an ultra creamy three-milk Italian cheese, a box of Fine Cheese CO Butter Crackers, Fig Jam, Compartes' "Love Potion" Chocolate Bar, and Tullia Rose Prosecco, all boxed up in a custom wooden cheese crate for $65. We feel very confident that these goodies will make your mother smile. In addition, we've been thinking long and hard on our favorite way to celebrate our mothers. Restaurants are always so crowded for this special Sunday's brunch, and you often find yourself fighting for a table, bumping into elbows while waiting to be seated, and making small talk when all you really want to do is spend time with your mother of choice. As such, we recommend escaping the hubbub, grabbing a blanket, a bottle of bubbles and a picnic, and plopping yourself on the grass under a blossoming tree. The intimacy, spontaneity and relaxation are truly hard to beat. We have a special picnic designed for Mom. It's comprised of 3 cheeses, 2 cured meats, a fresh baguette, a small jar of local Colorado honey, 2 lavender butter cookies, Compartes Chocolate's "Love Potion" chocolate bar, and a large bottle of San Pellegrino Sparkling Water.  We highly recommend adding a bottle of our favorite rose Prosecco or Champagne from back in the wine shop.
These are just a few ideas, and don't forget that we have a shop filled with chocolates, cheeses, preserves, wines and all things beautiful. If you want to put together your own something special, tailored specifically to your mom, give us a call or come in and ask us to help custom create something just so.
Whew! That seems to just about cover it for today my friends. Don't forget that we have a Free Wine Tasting tonight from 4-7 and tomorrow Brad will be in the shop early, rolling out delectable fresh hand rolled pasta! This week he's making Farfalle with Ramp Pesto and Pantaleo Cheese. Thursday night we'll have organic roasted chickens hot out of the oven at 5:30 and Friday night brings us fresh fish!
Will and Coral