CURED: The Spring Edition (Vol. 6 Issue 11)
Good Morning Friends of Cured,
We hope you all enjoyed another beautiful weekend!! We certainly did, AGAIN! It's hard to believe that March is already half way gone, though it means that St Patty's Day, Easter and the Farmers Market (and all the delicious meals that they are respectively associated with each) are nearly upon us! We have some scrumptious treats lined up for you in the weeks ahead that we hope you'll enjoy!

Friday Night Dinner…on a Thursday and a Sunday 😉 With St. Patrick's Day falling on Thursday and Easter next Sunday, we've decided to make some minor adjustments to our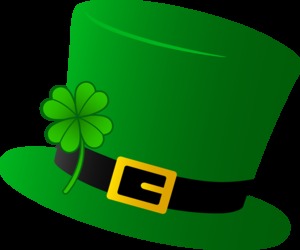 usual Friday Night Feasts in order to align with these delicious, gustatory holidays. This Thursday, we're donning our favorite green garments, and getting ready to serve up Cured House Corned Beef Special. Our corned beef is dry brined over several days and slow cooked until it is meltingly tender and moist. We are serving it with Brown Butter Rutabaga Purée, and Dry Cider Braised Cabbage with Bacon and Caraway. An Irish Soda Bread Pudding with Orange and Leopold's Apple Whiskey rounds out your meal! Dinner for two costs $52 and will be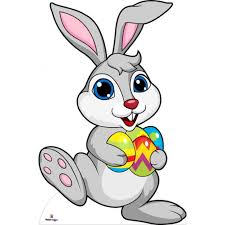 hot out of the oven at 5:30! Then next Sunday, in honor of Easter and our favorite fuzzy rabbit, we have a roast lamb extravaganza so that you can focus on eating…er, um, hiding…chocolate and sipping rose in the afternoon sun. Next Sunday (March 27), Becca is whipping up a Bacon, Beet and Leek Terrine and a Luscious Slice of Fleur Verte Cheese, served with our House Baguette followed by an Herb Crusted Colorado Lamb Shoulder with White Wine Pan Sauce. A Warm Asparagus Salad with Stracciatella cheese, Meyer Lemon, Chervil, Pistachio and Fresh Mint and a Potato Galette rounds out your meal and our House Made Ricotta Cake with Strawberry Lemon Curd finishes it off! Dinner for two costs $64 and because it is Sunday will be out of the oven at 4:30! As always, dinners sell out quickly so call ASAP to reserve yours today!
The Fawn is back for Spring!! I know, I know, its supposed to snow in the next few days but Spring is officially upon us starting this Sunday and man oh man has it felt like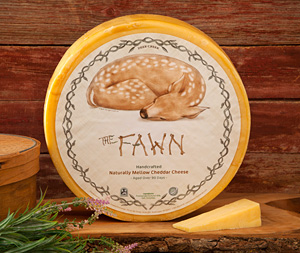 Spring these past few weeks. Yesterday morning on our run, there were more than a few trees with sweet little buds popping out, flowers opening up, and delicious spring smells filling the air. Here at Cured we love springtime because it means baby animals, delicate green grasses for happy grazing, and a fresh influx of cheeses. The Fawn is one of our favorite cheddars here at Cured, and one that just brings to mind spring with its youthful age, delicate texture, and bright flavors. The Fawn comes to us from Deer Creek and Artisan Cheese Exchange out of Wisconsin and is made from milk sourced from an area of Wisconsin where the glacial lobes of the last Ice Age converged and then receded, creating the distinctive terroir of the region. The cheesemaker uses a unique culture set that gives this young cheddar a fuller and more complex flavor, and a milder, sweeter "mellow cheddar" finish not found in a traditional bandaged cheddar. It is this mild, sweetness that makes this delicate cheddar such a perfect spring treat.
New Spring Offerings in the Cold Case! I know we're getting a little ahead of ourselves as the farms and the markets haven't even begin to show the breath of spring produce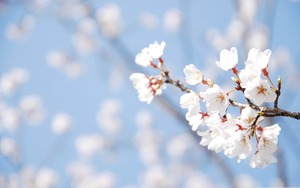 that is yet to come, but even our kitchen has spring fever here at Cured and selfishly we're loving eating all the new goodies starting to trickle into the fridge. As we've been working on updates to our spring catering menus, up shortly, Becca has been playing with some new items and a few have been finding their way into our grab and go section.  She made anintroductory batch of potato salad that was so shockingly good that I think our staff bought every single one before any actuall out the door. Potato salad seems so simple and standardized, but this one is mixed using greek yogurt and seasoned olive oil and fresh herbs making it light yet creamy and utterly addicting. Similarly Holden can't seem to stop eating the new pasta salad with snap peas, house ricotta, pine nuts and marjoram…or maybe it's Will and I that can't stop…who knows 😉 Regardless, if you're in for lunch in the next few weeks, keep poking inside the glass front fridge and explore what new goodies the kitchen is scheming up!
As always, we have our free Tuesday Night Wine tasting from 4-7 tonight, featuring some amazing Spanish finds, and tomorrow Brad is whipping up fresh, hand-rolled, hand stuffed Ravioli filled with Taleggio, Prosciutto and Sweet Peas. Yum! Thursday and Friday are experiencing a little switcheroo to accommodate our St. Patrick's Day, so Thursday is our Corned Beef Dinner and Friday we'll have freshly roasted chickens and duck fat mashed potatoes hot out of the oven at 5:30! 
That is all for today! Enjoy this last week of 'official winter' my friends and look forward to seeing you all in the shop soon!!
Coral + Will
---