CURED: The Solstice Edition (Vol 5 Issue 23)
Good Morning Friends of Cured,
We hope you all enjoyed another beautiful weekend. We certainly did! We had so much fun running around to all our various events this weekend, helping catering a wedding, cooking for a surprise 40th birthday party, and getting to be a part of Boulder Cycle Sports 10th Anniversary Party to boot! Lucky for us we had Red Snapper from our Fresh Fish Friday to keep us fueled all weekend long. Friday night we tossed it a Himalayan salt block on our grill with a lemon juice and pepper and devoured it along side some garlic scapes from the garden.  Saturday night we made it into fish tacos, perfect with some Suerte margaritas. And Sunday night we made two different fresh ceviches along with some new Rancho Gordo Moro beans and a bottle of the Commander de Peyrassol Rose. It was a good reminder that fish coming to us this fresh doesn't have to be eaten on Friday and that even on Sunday, it was still brighter than anything we ever come across in Colorado and was absolutely delicious! Speaking of delicious, we have some fun new goodies in the shop right now, so I'll get right to it.

New Summer Cheeses:  The green hillsides and slightly cooler temperatures may be deceiving, but the summer solstice is less than a week away which means that summer is officially upon us. We could not be more excited for summer here at Cured because it means an influx of fresh, delicious and inspiring new cheeses that we can't seem to stop eating. Over the course of the next few weeks, we have over a dozen new cheeses coming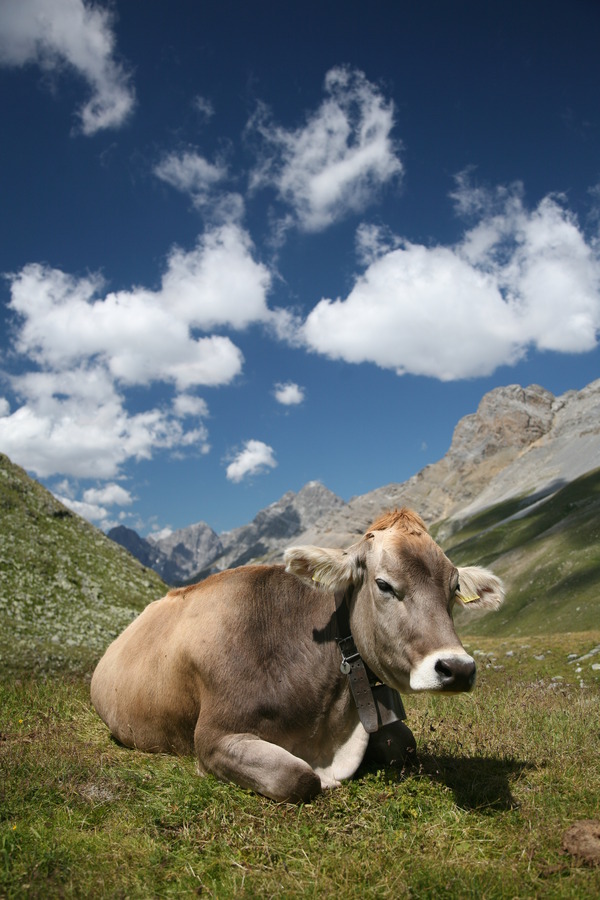 into the shop that our mongers can hardly wait to share with you. Last week we got a fresh shipment of the Summer Crottins from Rivers Edge Chevre and they are breathtaking. Perfect round little towers of fresh summer goat cheese, topped with dill and summer berries and a touch of white truffle oil, they are bright, tangy and just begging to be enjoyed with a cold bottle of rose on a summer afternoon.We also have two new Alpine cheeses that have literally  just started being imported to the US from the same cheesemaker, though one is made in Germany and one is made in Switzerland. Gutensberg is the Swiss cheese, named for 3rd generation master cheesemaker Reto Gutensperger. It is an unskimmed Alpine style cheese, made from raw cow's milk and aged 5 months. It is creamy, dense, and custardy with notes of buttered popcorn and eggyolks; truly exceptional.  The next is Ziegenkonig. Ziegenkonig is a unique goat milk Tomme produced by cheesemaker Reto at his family's dairy in Bodmen, Germany. He only makes this cheese once a week, using local Toggenberg goat milk. It is extremely rare to have an aged goat milk cheese from this area, so rare in fact that we have only two 5lb wheels! These are just a teaser to the plethora of new cheese our shop is brimming with, so come by and let one of us introduce you to some delicious new treats!
Friday Night Feast: I don't know about you all, but we are still reeling from last Friday's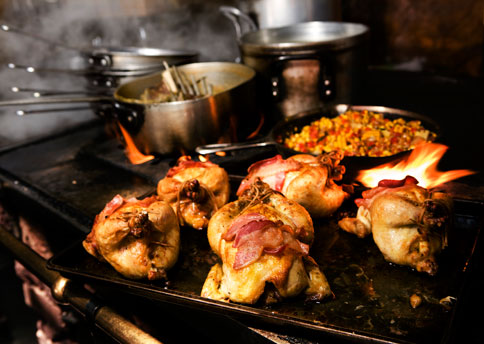 Feast which was one of the tastiest meals we have had in a while. And the fact that we were able to enjoy it at home, sitting outside on the patio with a bottle of wine made it that much better. Needless to say, we are quite excited for another Friday Night Feast from our chef Rebecca, and this one sounds just as delicious! This week Rebecca is taking inspiration from the south and cooking up a southern feast for two. Dinner consists of two Andouille Sausage and Cornbread Stuffed Game Hens, complemented by Fresh Corn Grits with Tomato and Okra. A Dandelion Green Salad with Parmigiano-Reggiano and Buttermilk Herb Dressing is served along side your main dish, and she's even making up Sweet Corn Flan for dessert. Dinner for two costs $56 and will be hot out of the oven at 5:30 on Friday. As always, call in advance to reserve your meal!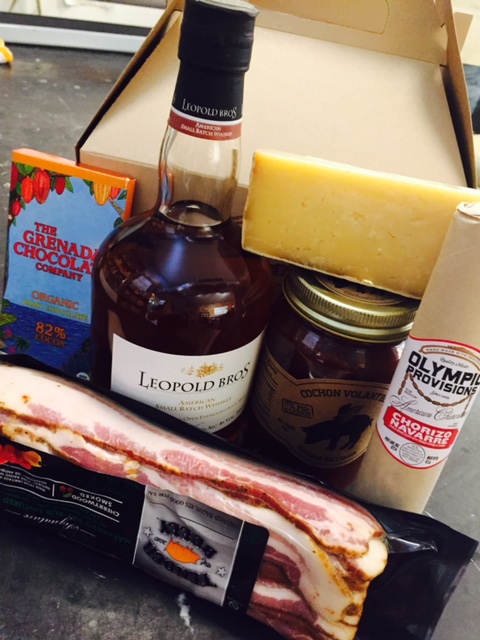 Father's Day Gift Box. Dads are pretty much the best. I have always thought of my dadas superman, but ever since having Holden I appreciate him, and Will, more then I could ever have imagined. I personally can't think of a better way to show my love and appreciation than with a big ol' box of meat, fixins, and a bottle of whiskey to boot. Which is why, in honor of dads everywhere, we are making up a special Father's Day Gift Box, filled with every sort of fatherly indulgence to say 'I love you'. This box includes a pack of Tender Belly Bacon, an Olympic Provisions Chorizo, a jar of Cochon Volante BBQ Sauce, a bar of Grenada Chocolate, and a bottle of Leopold Brothers Whiskey to round it out. $75 makes one yours.  If this doesn't quite sound perfect for your Dad or even needs just a tweak here or there, we love helping custom-create the perfect something for your papa.
That's all for today my friends! As always, we'll have our Tuesday Night Wine Tasting at the shop from 4-7 tonight and Brad is rolling out fresh Agnolotti with Sweet Potato and Chevre (Holden's personal favorite) for Pasta Wednesday. Thursday bring us freshly roasted chickensand duck fat potatoes and Friday we have our Southern Feast.Yummmmmm!!!
Enjoy these next few hot days and we hope to see you all in the shop soon!
Will + Coral
---