CURED: The Soft Shell Crab Edition (Vol 5 Issue 27)
Good Morning Friends of Cured,
Happy Wednesday! We hope you all enjoyed the beautiful weekend and managed to escape the heat, at least a little, with trips to the pool, hikes in the mountains and bottles of icy cold rose. With summer in full swing, we have a few tasty treats for you this week, just begging to be enjoyed over a lingeringly long warm evening.
Fresh Fish Friday: Soft Shell Crabs!!! For those of you who know and love them, soft shell crabs are one of those incredible foods that just exude summer. For those of you who are a bit more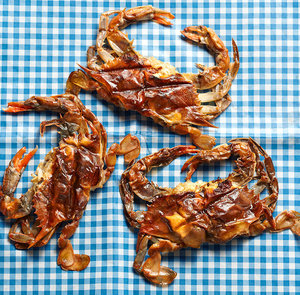 unfamiliar, soft shell crabs are available from May through the end of the summer when the blue crab sheds is shell and begins to form a new one. This means that the crabs rich, decadent, sweet, briny meat, which is normally nearly impossible to get at, is immediately accessible and the WHOLE crab, new soft shell included, is edible and delicious.The result is a perfectly balanced tender/crunchy, sweet/salty heavenly treat known as the soft shell crab. The shell of the crab remains soft for only a few hours after the crab has molted, making timing of the utmost importance. These crabs are harvested, cleaned, and shipped our way within hours, making sure they will be as soft and fresh as possible for you on Friday evening. These crabs can be grilled, sautéed, or deep fried, each preparation being more delicious than the next. At the end of this email, I am including some cooking instructions for each method, along with a variety of sauce options from Mark Bitman at the New York Times. Our biggest dilemma of the moment is which way to prepare them and which sauce to use as they all sound so incredible!! Crabs are $7.5 a piece and we recommend 2 per person (or 3 if you happen to be Will 😉 Let us know by Thursday morning how many you would like and we'll have them waiting for you Friday afternoon!
Jack Rabbit Hill Apple Cider: I don't know about you all, but hard cider is one of those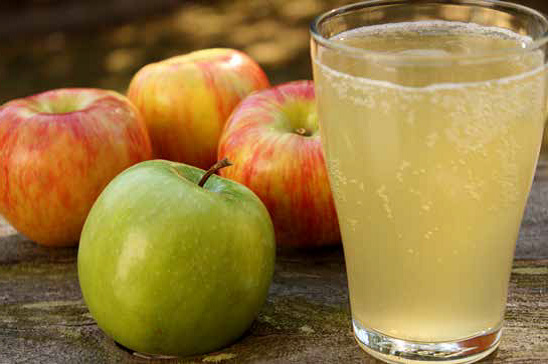 quintessential beverages that reminds me of summer. Maybe it was the long summer afternoons we would spend in Spain, sipping on cider and eating plates of patas bravas and little fresh calamari, but that first sip of sparkling, cool, tartly sweet delicious cider always makes me happy. As many of you know, our little wine shop has focused on exclusively Colorado beers and spirits, with ciders included in that local focus.  Lucky for us, Jack Rabbit Hill, one of our favorite Colorado wine and spirit makers from over on the Western Slope, has recently released their New Avalon Cider and man oh man is it good. Crisp, dry, fresh, and highlighting the amazing quality apples that they start with from their nearby friends at Ela Family Farms, this is the finest cider we've seen yet.  Our refrigerator is stocked with bottles of this tasty beverage, so if you're looking for a warm afternoon inspiration, pop on by and try a bottle or two!
The week ahead: Just a reminder of all the delicious and fun things we have happening at the shop this week. Brad has been in since 6 this morning rolling out fresh pasta and this week he's making Farfalle with a fresh basil pesto, about as quintessentially summer as a dish gets. We recommend a big dollop of ricotta or burrata (one of Holden's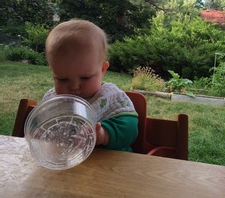 friends found Rebecca's freshly made ricotta so pleasing she couldn't resist licking the container clean) and a glass or two of the Lioco Cinsault Rose. Tomorrow night brings us freshly roasted chickens and potatoes, and Friday Night we have our soft shell crabs, and cold bottles of the Confidentielle rose an over-the-top treat to pair with!! Saturday we're hosting the Rocky Mountain Cheese Guild New World vs Old World cheese tasting class and there are still a few tickets remaining so give the shop a call if you, like us, love cheese and want to spend an evening sipping wine, nibbling on cheese and prosciutto, and learning more about the world of cheese and all of the amazing things happening in our region.
Thats all for today friends! Don't forget to read below for soft shell crab cooking suggestions and most importantly, we hope you enjoy! Look forward to seeing you all in the shop soon.
Will + Coral
Mark Bitman's Soft Shell Crab Cooking Suggestions: 
Grilled
Heat a charcoal or gas grill or a broiler until moderately hot; put the rack at least 4 inches from the heat source. Grill or broil crabs for 3 to 4 minutes per side, basting occasionally with melted butter (spike it with Tabasco or whatever else you like) or olive oil (good with garlic and herbs). Finish with lemon juice and freshly chopped herbs.
Deep-Fried
Put at least 3 inches of oil in a large, deep saucepan over high heat; you want the oil to be about 350 degrees. (If you don't have a thermometer, drop in a small cube of bread; when the bread sinks halfway and then bubbles to the surface, the oil is ready.) Prepare a coating (recipes follow). One at a time, dredge the crabs in the flour mixture (dipping them in an egg mixture first if necessary), then fry (probably in batches) until golden, about 2 minutes total, turning once. Drain on paper towels.
Sautéed
Put about 1⁄4 inch oil, butter or a combination in a skillet. (Even better is clarified butter.) Prepare a coating. When the fat is hot (a pinch of flour will sizzle), dredge the crabs in the flour mixture (dipping them in an egg mixture first, depending on the coating you choose), and sauté. When the bottoms are nicely browned, 3 to 5 minutes, turn, and brown the other side. Drain on paper towels.
COATINGS
All coatings are adequate for at least 4 crabs. Add salt and pepper in every case.
Simple Flour or Cornmeal
Put a mound of all-purpose flour or cornmeal on a plate (you can add a big pinch of cayenne if you like). Dredge the crabs and fry or sauté.
Cornmeal Batter
Beat an egg with 1 cup milk in a bowl. On a large plate, combine 1 cup cornmeal, 1/2 cup all-purpose flour and 1/2 teaspoon cayenne. Dip the crabs in the egg mixture, then dredge well in the cornmeal mixture and fry or sauté.
Ground Oyster Crackers or Saltines
Beat an egg with 1 cup milk in a bowl. On a large plate, combine 1 cup all-purpose flour with 1/2 teaspoon cayenne. On another plate, put 1 1/2 cups ground oyster crackers or saltines (a food processor makes short work of this). Dredge the crabs first in the flour, then dip in the egg mixture, then dredge in the crackers and fry or sauté.
Tempura
Lightly beat 2 cups ice-cold water with 3 egg yolks and 1 1/2 cups all-purpose flour in a large bowl. (The batter should be lumpy and thin; don't overmix.) Put about 1 cup of loose flour on a plate, and one at a time, dredge the crabs in flour, dip them in the batter, then fry until golden, less than 5 minutes total. Drain on paper towels.
SAUCES
Makes enough for at least 4 crabs. Salt and pepper, please.
Tomato Sauce
Film a small skillet with olive oil; heat and add a chopped onion; cook, stirring occasionally, until soft, about 3 minutes. Add 1 pound chopped canned or fresh tomatoes (along with some fresh oregano or marjoram if you have it), and cook until the mixture breaks down, 10 to 15 minutes. Stir in 1/2 cup chopped fresh parsley or basil leaves.
Tartar Sauce
In a bowl or food processor, whisk together 1 egg yolk, 1 tablespoon vinegar or lemon juice and 2 teaspoons Dijon mustard. Add 1 cup neutral oil, a few dribbles at a time, adding more until it's incorporated. When a thick emulsion forms, add the remaining oil a little faster. (This process will take about 5 minutes by hand, 1 minute in a food processor). Stir in 1/4 cup chopped shallot or mild onion and 1/4 cup chopped cornichons or other pickles.
Cilantro 'Pesto'
Combine 2 cups loosely packed cilantro leaves, 1 clove peeled garlic and 3 tablespoons neutral oil in a food processor. Pulse several times. Stop, scrape the sides, add 1 tablespoon lime juice and blend. Add water as necessary to purée.
Chili Sauce
Combine 2 tablespoons lime juice, 2 tablespoons fish sauce, 1 teaspoon minced garlic, 1/4 teaspoon minced hot fresh chili, 2 teaspoons sugar, 1 tablespoon minced dried shrimp (optional) and 1 tablespoon finely shredded carrot (optional). Stir until the sugar dissolves.
Ponzu Sauce
Combine 2/3 cup lemon juice, 1/3 cup lime juice, 1/4 cup rice vinegar, 1 cup soy sauce, 1/4 cup mirin (or 1/4 cup sake and 1 tablespoon sugar) with one 3-inch piece kelp, 1/2 cup dried- bonito flakes and a pinch of cayenne. Let sit for at least two hours; strain before serving.