CURED: The Sneak Peak Edition (Vol. 5 Issue 43)
Good Morning Friends of Cured,
Happy November!! We hope you all enjoyed the absolutely spectacular Halloween and start to what promises to be an amazing month ahead. We certainly did! We had so much fun seeing all the cute costumes come into the shop on Saturday, and our hearts officially melted when one little kid asked to pass on the candy in favor of some truffle salami. #futurecustomer! While there are many exciting and delicious things going on in the shop right now, we have one particularly exciting bit of news to share…
Cured West is (un)officially open!! That's right my friends, tomorrow is set as our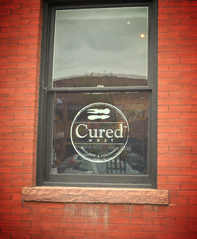 official opening day, but we're hosting a little sneak peak/soft opening today, letting our new staff get their feet under them, and working out at least a few of the inevitable kinks that come with opening a new business. We have been pretty much living at the shop these last few weeks and could not be more excited to share our sweet, tiny, absolutely beautiful mini-me version of Cured with you all. I want to take a quick minute and say a special thank you, and introduce you all, to the absolutely brilliant, hard working, and incredible Ciela Davidson who has taken the reins as Manager of Cured West.  For the last month she has been, and will continue to be, the driving force behind this newest venture. Most of you know her from Cured, and if you find yourself frequenting West you'll be seeing a whole lot more of her!! So if you find yourself on the West End, or with a little spare time, or simply wanting to pop in for a special sneak peak, come on by anytime from 10:30-4 and check out Cured West!! 
Friday Night Feast! A new month means a new menu and I have to say, this month's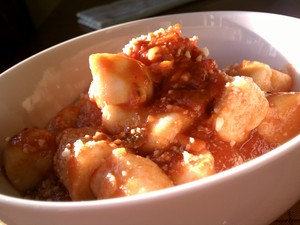 offerings are truly off the hook! This Friday, at 5:30, our chefs will be sending you home with a Harvest Celebration Feast, honoring falling leaves and cooling (snowy??) weather. This Friday's menu is Potato Gnocchi with San Marzano Tomato and Rosemary Braised Pork Cheeks served with a Creamy Chestnut & Parsnip Soup with Nutmeg Creme Fraiche. On the side you'll find Roast Broccoli Rabe with Garlic Confit, Lemon and Toasted Hazelnut Crumbs. A simple and fresh Lightly Dressed Mizuna Saladrounds out your meal before you devour a Persimmon Clafoutis for dessert! What?!?! I'll take two please 😉 Dinner for two costs $62 and will be hot out of the oven at 5:30. Reservations are already filling quickly, so give a shout asap to reserve your feast!
I feel like I started with such a bang that I'm not sure I have much else to say. Hard to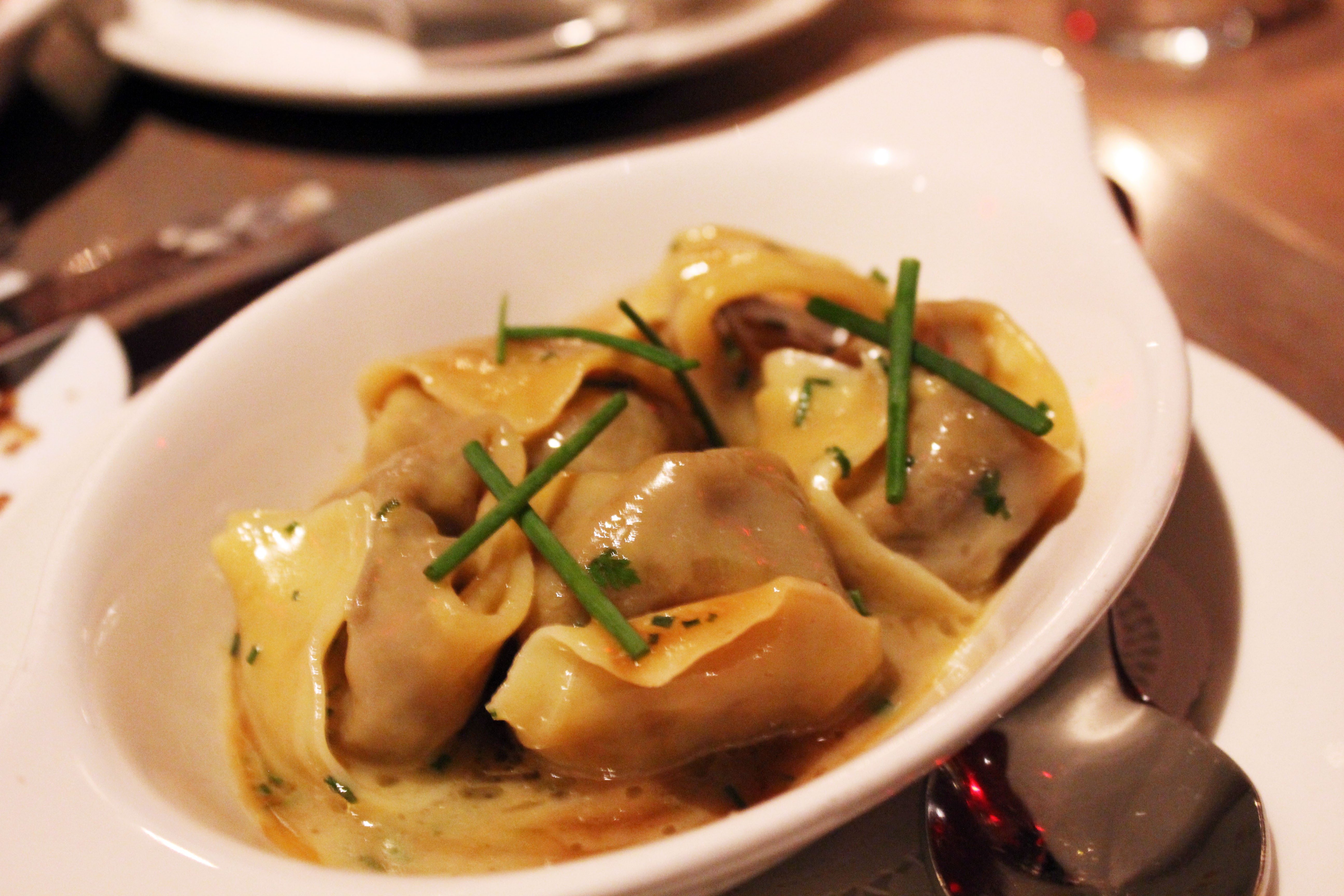 compete with the addition of a new family member (aka the opening of Cured West). However, I must say that Brad has been taking our pasta program to another level entirely of late, and this weeks pasta sounds is no exception. In honor of the start of truffle season and the fall weather outside, he's making up Sottocenere (an Italian Truffle cows milk cheese) and Yukon Gold Potato Tortellone with black truffle butter. Pasta for two costs $18 and will be ready by noon on Wednesday. Thursday night (with the weather calling for snow no less!) brings us our freshly roasted chickens and duck fat mashed potatoes and Friday is the Gnocchi feast!
Enjoy the last lovely day and we hope to see you all at East AND West soon!!!
Coral + Will
---