CURED: The Raw Milk Edition (Vol. 6 Issue 15)
Good Morning Friends of Cured,
We hope you all enjoyed the beautiful spring-like weekend, complete with sunshine, showers, and baby goats! Trees are blossoming, flowers are blooming, and rose is flowing.  Weekends don't get much better! 😉  This week just so happens to be a very special week in the cheese world, and a delicious one for you because of it! We hope you'll enjoy as much as we surely will!

National Grilled Cheese Day! TODAY!! Who knew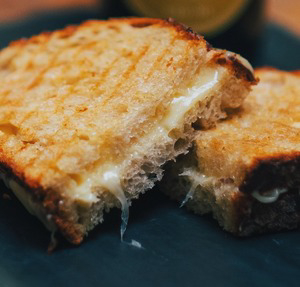 there was an entire day devoted to honoring ooey gooey melty cheese and perfectly crispy bread. It's brilliant! It's not quite a national holiday in the sense that schools and banks are still open, but we're seizing the opportunity to indulge and celebrate none the less. Whoever invented this most wonderful of days, we thank you!!In honor of this decadent day, Cured (our East shop at 1825 Pearl) will be featuring a bevy of Grilled Cheese sandwiches, each as meltingly delicious as the next. We will have our normal selection of ready to go sandwiches available of course, but if you find yourself with a few extra minutes and a hearty appetite, come on by, let us throw one, or two, or three (!!) grilled cheese on the press for you and celebrate the good ol US of A and its brilliant national holidays.
Raw Milk Appreciation Day: Saturday April 16: National Grilled Cheese Day and Raw Milk Appreciation Day both in the same week?! Who knew! And Lucky us 😉 This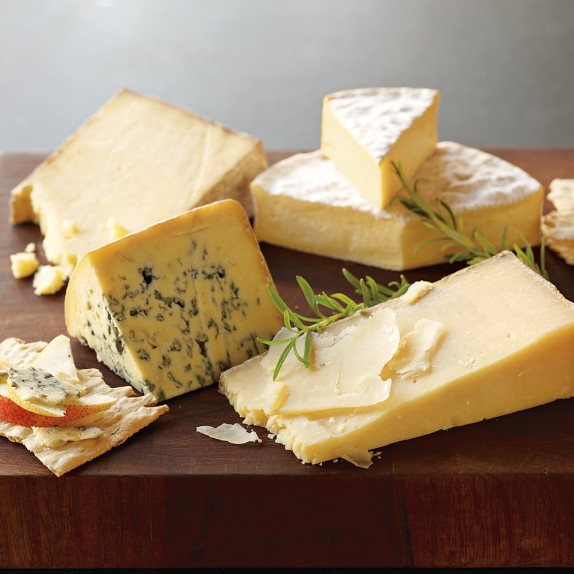 Saturday, from 2-4pm at Cured West (2019 10th st), Cured's former manager, Molly Browne, who now works for The Cellars at Jasper Hill, one of the foremost raw milk advocates for American Artisanal Raw Milk Cheese, will be joining our current Manager, the brilliant Ms. Jessica Beer, for a Raw Milk Cheese chat and tasting. They will be discussing the state of raw milk cheese in the US, giving us an update on the FDA's latest, and touching on raw milk European imports. The tasting will feature cheeses from The Cellars at Jasper Hill and a few other Cured classics. It is an informal and open-forum discussion and tasting over the two-hour window, so you don't have to commit to the entire afternoon, rather just pop over after Farmers Market or for a little afternoon treat of a tasty bite and a bit of conversation. It promises to be educational and delicious so we hope to see you at Cured West on Saturday!
Raw Goat Milk now available at Cured! It turns out that there was a reason we had Baby Goats at Cured on Sunday morning, as much as Holden thinks that it was purely because his parents love him and that is what you do when you own a cheese shop. While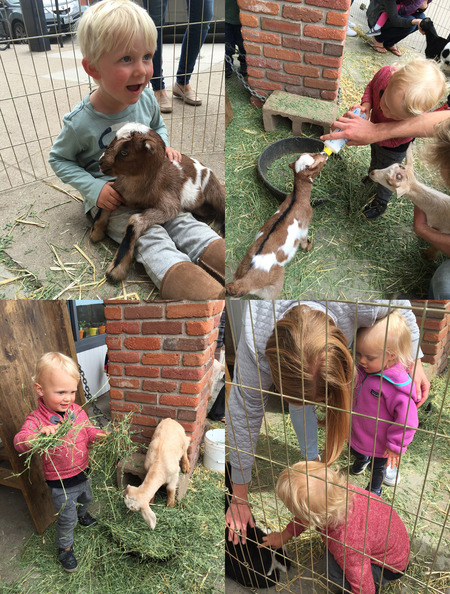 that is in deed true, the true purpose of these snuggly, cuddly, sweet little friends, is that we could not be more excited to announce a new partnership with Mountain Flower Goat Dairy to offer raw milk shares at our shop. Wait….what?! That's right! Fresh, delicious, real raw goats milk can now be a part of your daily life. Mountain Flower goat dairy is a working urban goat diary located in the heart of Boulder in Long's Gardens, just south of Iris on Broadway.  Their mission is to provide a supply of the most gorgeous, clean, healthy goat milk possible while demonstrating to the public a working urban farm. They are the only dairy in the Boulder city limits and allows the public the opportunity to own a portion of their adorable goat herd and thereby gain access to raw milk. We support Mountain Flower and what they do because their main focus is on doing what feels so intuitively right. That is to raise goats the way nature intended, eating grass and alfalfa, grazing in the fields, playing with each other, being loved by humans and eating organic grains. MFGD milks their goats in a low stress environment and treat the precious milk from the goats share with the utmost care, cleanliness and respect. Because selling raw milk in Colorado is illegal, we don't in fact sell milk. Rather we're helping to facilitate your ability to purchase a heard share and becoming a part of their co-op and paying a "boarding fee" to board your portion of a goat and for Mountain Flower Dairy to provide milking service for you.  The boarding fee is based on how much milk you are getting each week:
1 gallon is $20/week
½ gallon is $10/week
1 quart of milk is $7/week.
You can pick and choose how much milk you would like each week, start small (or large!) and adjust accordingly as you figure out how, and how much, raw goats milk fits into your daily life. Holden drinks it daily and we swear that's why he is already such a beast 😉
There is a $15.00 one-time fee to become a member of the herd-share by purchasing your goat and a one-time $5 bottle deposit.  We ask that you bring back your empty, rinsed-out glass bottle every week and we'll get you a new bottle from their member's only fridge filled with fresh milk!
While we have the milk available at Cured for your (and our!) convenience and pleasure, we couldn't recommend more strongly that you take the time to go out, visit the farm, meet Taber and Michael, snuggle the goats, and connect to this incredible resource we're excited to be able to take advantage of.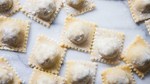 PHEW! Sorry my friends, that got a little long winded. Needless to say, we are excited about all the cheesy milky deliciousness this week. Just a quick reminder that we have our FREE Tuesday Night Wine Tasting from 4-7 tonight. Tomorrow Brad is whipping up fresh, hand-rolled Spring Foraged Mushroom Ravioli with Fresh Herbs and House-Made Ricotta Salata and Thursday night brings us freshly roasted chickens with duck-fat mashed potatoes, hot out of the oven at 5:30!
One more final aside: Downtown Boulder's annual Taste of Pearl event is happening this weekend and while VIP tickets are sold out, general admission is still available! Fifteen restaurants will each create a decadent sample-sized offering and will be paired with a Colorado winery. Each tasting takes place in a downtown boutique and gallery and tickets are available for purchase at TasteofPearl.com
That's officially all, I promise!! Enjoy this beautiful spring week and look forward to seeing you in the shop soon, whether for a grilled cheese, a taste of raw milk cheese, or some raw goats milk!
Coral + Will
---