CURED: The Pretzel Edition (Vol. 6 Issue 17)
Good Morning Friends of Cured,
Happy National Pretzel Day!! Yet another amazing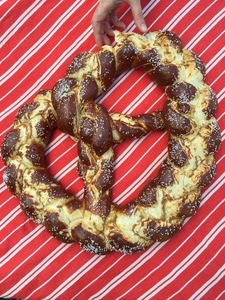 National holiday…who knew!! In the past month alone, we've have National Grilled Cheese Day, National Raw Milk Appreciation Day, National Picnic Day and now National Pretzel Day….hmmm…something tells me theFounding Fathers (the men who clearly came up with all of these!) would have been quite the Cured enthusiasts;) As you know by now, we can't resist a holiday, especially one in honor of beautiful salty, doughy, addictingly good pretzels! Thus, in honor of the all inspiring pretzel, we are serving up and eating pretzels in any, and every, way shape and form. We have special sides of our house made hummus, pimento cheese dip (we made sure to test out the pretzel-pimento combo last night and man oh man is it good!), chili crunch and black currant mustard packed up ready to add to our amazing Das Pretzel Foundry pretzels. We'll also be adding a few extra special sandwich treats to our menu, carefully concocted (and taste tested obviously) and built up on freshly baked pretzel rolls. So if you love doughy salty goodness as much as we do, come on by to honor the all mighty pretzel before they all disappear!

Graduation Platters and Catering: We mustn't let National Pretzel Day steal all the thunder, least we forget that May is just around the corner which means CU's Graduation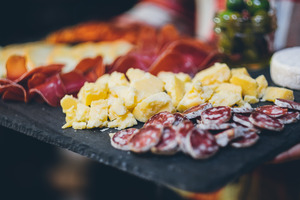 and Mother's Day are nearly upon us! Wooooo hoooooo! Congratulations to all those graduates, ready to go out and enter the world, join the work force, and maybe even open a cheese shop one day 😉  We could not be more impressed by you. We know most of you have long booked out restaurants, arranged caterers, and coordinated fabulous events to celebrate your graduate. But what many of you may forget, is the night before, the lunch after, and the overall craziness that Graduation weekend tends to bring. Which is why we want to help. If you find yourself too tired to cook and not feeling like facing the crowds of another restaurant, just pick up the phone and give us a call. We can build you up a platter laden with decadent cheese and charcuterie, bowls brimming with house made artichoke dip, hummus and pimento, small bites to lay on the counter for your guests and graduates to devour, and beautiful fresh spring salads, redolent with Farmers Market produce and spring flavors. Owing to the craziness of the weekend, 48-hr notice is appreciated, though we recommend getting your order in ASAP as we do reach capacity every year. Regardless, we look forward to seeing you and your family for what hopes to be a beautiful celebratory weekend!!
Pea Shoots: This may seem like a bit of a non-sequitur, but we love using this newsletter to share our current obsessions and right now they just so happen to be pea shoots. One of the most endearing qualities about pea shoots, beyond their delicate nature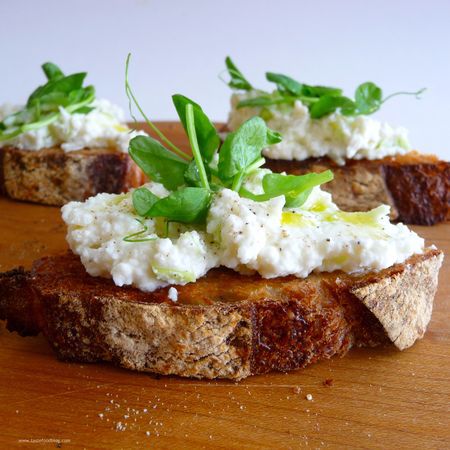 and sweet beautiful flavor, is the brevity of their season, gracing us for just a few short weeks each spring and fall.For those of you unfamiliar, pea shoots are simply the leaves of the traditional garden pea plant. We have been eating them in every way shape and form we can think of.  Use them as you would any traditional farm green, as the base to a spring salad, maybe with some toasted pine nuts, sliced pear and shaved pecorino on top. They happen to pair perfectly with anther of our spring obsessions, ricotta. Top crostini with a generous dollop of ricotta, a pinch of pea shoots, a little lemon zest and EVOO for a perfect spring bite. Whip up a pasta with summer squash, shrimp, ricotta and pea shoots! Or as our manager Jess has pointed out, they make for the ultimate spring "potato chip", so addicting you can't seem to stop snacking on them all by themselves! We'll have pea shoots at both East and West for the next few weeks, as long as supplies last and the farms keep bringing them by. If you haven't yet indulged this year, we highly recommend popping by for a bag and a true taste of spring!
Don't forget that, in addition to our bevy of pretzels, we have our FREE Tuesday Night Wine Tasting from 4-7 tonight featuring three amazing everyday spring wines and that on Wednesday Brad is whipping up fresh hand rolled pasta, our classic favorite, sweet potato with chevre agnolotti with sage brown brown butter. As always, Thursday brings us freshly roasted chickens and duck fat mashed potatoes, hot out of the oven at 5:30!
That is all for today my friends. Enjoy this beautiful day, eat a pretzel or two, and look forward to seeing you all in the shop soon!
Coral + Will