CURED: The Pop-Up Edition (Vol 5 Issue 22)
Good Morning Friends of Cured,
We hope you all enjoyed the glorious weekend!  It made us quite happy to see so many of you in the shop stocking up on picnic supplies to take advantage of the blue sky and green grass. Warm sunny days, cool nights and afternoon thunderstorms…it doesn't get much better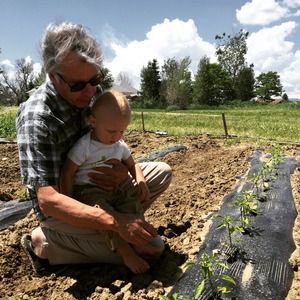 then this! We managed to sneak out of the shop on Sunday and went to visit Peter and Gale of Oxford Gardens at their new farm and home out on Oxford road. We were treated to a lunch redolent with the first veggies coming out of the ground, surrounded by trees, ponds and peonies, and got to scheming the possibility of a future picnic lunch partnership once summer is in full swing and the farm is producing its full cornucopia of goodies…  Holden even got his first lesson on farming and is hoping to be an expert guide by the time our picnic comes around. Stay tuned for details!!
This week at the shop:
Fresh Fish Friday! That's right, it is once again time for a box of freshly caught fish to be flown in from Seattle Fish Co for us to enjoy on Friday and over the weekend. This week we're bringing in Gulf Wild American Red Snapper and could not be more excited for it! Seattle Fish Co has an impressive partnership with Gulf Wild Fisherman that has been a massive success for them and many other companies across North America.  Gulf Wild is a non-profit conservation based organization supporting U.S. fisherman operating in the Gulf of Mexico, and they set the standard for genuine, 

responsibly caught, traceable and reliable wild domestic seafood. The Gulf Wild trademark ensures that your Grouper, Snapper and other seafood was harvested by US fishermen, and came from a well-monitored and continuously improving fishery in the Gulf of Mexico under innovative conservation standards. One of Seattle Fish Co's Fisherman, and Chairmen of Gulf Wild, Buddy Gutierrez, consolidates the catch and ships direct on a non-stop flight from Houston into Denver hours after catch. Red snapper is a very versatile fish and can be cooked by a variety of methods including sautéing, grilling, and baking. We love it baked with lemon slices and herb butter sauce, or try pan searing filets and serving with an Asian glaze made from soy sauce, vinegar, ginger, scallions and honey. Cost is $29/lb and can be ordered until noon on Thursday!
Fig & Fawn Pop-Up Shop: We could not be more excited to host our friend Jennifer Walsh and her business partner Kathryn Thole to the shop on Saturday June 13th for a pop up shop of the newly launched Fig & Fawn. Fig & Fawn is an online children's boutique and pop-up shop concept curated by these two moms, who live here in Colorado and have four children under 4 between the two of them. They have handpicked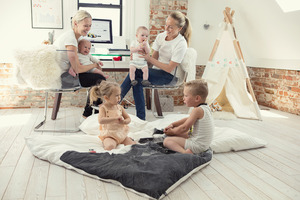 a selection of independent brands to create a one-stop shop for everything from clothing & decor to dishes & partyware for children sizes newborn to 4T. Sourced from local designers and makers in far-flung destinations like Australia, Paris, Britain, Tokyo & Dubai. Each piece fits their vision of perfection: sweet, petite, unique. Holden took one look at the website and instantly wanted one of everything…well, maybe not, but I certainly did! Jenny and Kathryn will be set up out front of Cured all day on Saturday, selling some of their finest children's culinary implements (think mini aprons, bamboo diner sets, and drool worthy bibs), summer clothes (Holden has his eyes on some new leather shoes) and a selection of the most perfect gift items (wooden croissant teether anyone?!), just waiting to be given to one of the springs newest babies. So if you're out and about on Saturday and in need of a gift or two or ten, come by the shop and pay them a visit!
Organic Volcanic Garlic: Whew, talk about a mouthful! This garlic is almost as fun to eat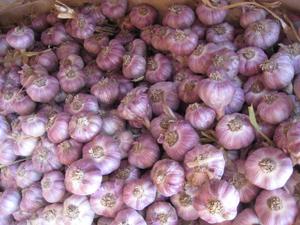 and display as it is to say! Several weeks ago, a gentleman walked into the shop carrying a basket brimming with the most beautiful braided purple garlic. His name was Ben Ronniger and it turned out that he grew garlic in the volcanic soils of the Sierra Mountains in Northern Baja.  He is the only farmer in the world that harvests two fresh crops of garlic in one year, a spring crop and a fall crop. It is a beautiful purple silverskin soft neck variety braided into long, gorgeous strands. It is grown all by hand, organically in one of the most pristine environments in North America. We instantly bought up a dozen braids and are excited to have them in the shop for $20 a piece while supplies last.
That's about all for today fiends! Don't forget that we're having our Free Weekly Wine Tasting tonight from 4-7 and that Brad is rolling out fresh pasta tomorrow (Farfalle with Guanciale and Tomato).  Thursday night we have freshly roasted chickens and mashed potatoes hot out of the oven at 5:30 and Friday brings in our fresh red snapper!! 
Enjoy the gorgeous day and we look forward to seeing you all in the shop soon!
Will + Coral
---