CURED: The Passport Edition (Vol. 5 Issue 20)
Good Morning Friends of Cured,
What a beautiful morning it is! We hope you all enjoyed the sunshine over the weekend and the blessedly dry Bolder Boulder. For all of you who ran on Monday – congratulations! It is a pretty inspiring thing to witness, 52,000 people winding their way through the streets of Boulder. It is starting to feel like summer might actually be upon us and what a beautiful, lush, green start to summer it is. In honor of the warmer weather, we have a few fun treats for you this week.
Fruition Ricotta. When I say it feels as though summer might actually be upon us, I am only partially referring to the sunshine and blue skies. In our little cheese world, the true marker of summer is the first tubs of Fruitions Fresh Sheep Milk Ricotta to hit our happy little shop. Fruition Farms Dairy is the brainchild of chef Alex Seidel of the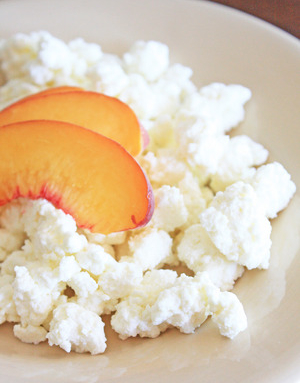 acclaimed Fruition and Mercantile Restaurants in Denver. In 2009, Alex and his crew attended the Dairy Sheep Association of North America in New York's Hudson Valley and fell in love with the idea of making sheep milk cheeses to supply their restaurant back home. They started making cheese just a year later, and have had a fast and steep learning curve, resulting in the creating of some truly delicious, award winning cheeses. They make three distinct cheeses, each of which highlight a different distinct characteristic of the wonderfully rich milk from which they are made. My personal favorite happens to be their ricotta. Sheep milk has a naturally higher fat content then cow or goats milk, and thus makes a truly decadent, luscious, over the top ricotta. Creamy, bright, tangy and addicting, we devour it by the spoonful, plop it on crackers with a generous sprinkling of salt, enjoy it alongside summer tomatoes and fresh basil, or dollop it atop freshly grilled summer fruit for a unique dessert. In any way, shape, or form, it is worth indulging in this summer.
Boulder Passport: Cured is excited to once again be one of a few exclusive retailers to get our hands on the newly released Boulder Passport. For those of you who are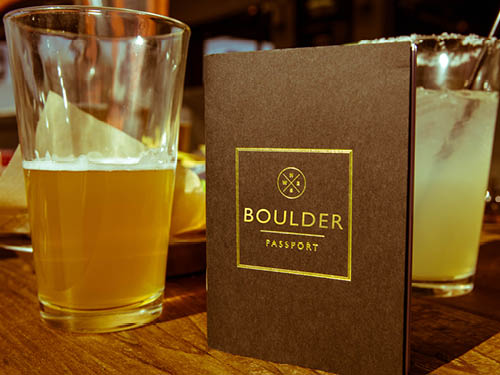 unfamiliar, the Boulder Passport launched last year and is a brilliant pocket-sized book of two-for-one drink specials all across town.Filled with 40 different restaurant locations such as Basta, The Kitchen, Oak, Salt, and Jax, among dozens of others, you can use this little black book to navigate Boulder all summer long, eating, sipping, socializing, exploring and enjoying. You collect stamps at each restaurant as you imbibe your way across town, enjoying some pretty incredible twofer specials at many of our favorite establishments. The book runs $20, less then the cost of two drinks at most of the 40 featured restaurants and is valid from Memorial Day through Labor Day. Online orders have already sold out leaving Cured as the only place to buy this amazing little black book and they are already flying out the door. So grab a twenty, come on down, pick one up, grab a friend, hit the town and order up a drink or two!
Fresh Fish Friday: That's right, you read it correctly! Sound too good to be true? Luckyfor you we're not lying. We were still dreaming of last weeks black cod when we realized that May just so happened to have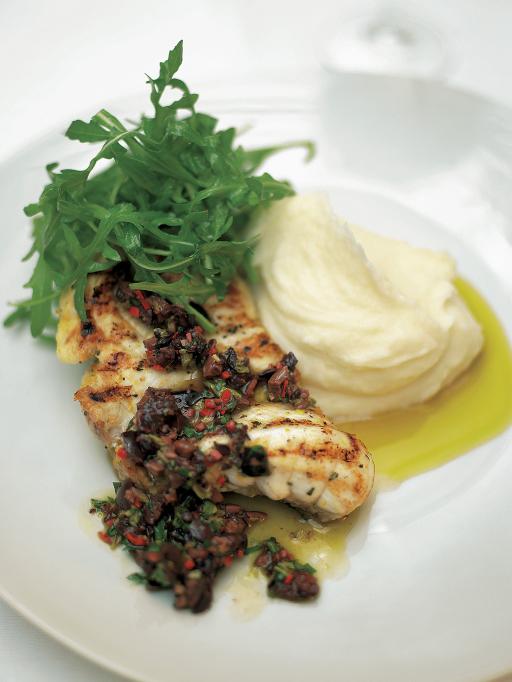 an extra Friday tucked in at the end, which means we get an excuse to have fresh fish shipped in two weeks in a row! To make things even better, when we received our email from Seattle Fish Co with this weeks offering, we were delighted to see Monkfish among the current listings. We fell in love with Monkfish in our local markets while living in Spain. It was so ugly and intriguing, we couldn't help but buy it and take it home, and man oh man and I am happy we did. Monkfish is indisputably one of the more unusual-looking fish to swim the oceans. It has a huge head, tiny eyes, and an enormous mouth found wide-open and full of needle-like teeth. The head is nearly 75 percent of its total body. The Monkfish narrows into a fleshy tail, and has smooth, slippery skin instead of scales. It also possesses an apparatus resembling a spike with a piece of meat on it, which waves back and forth on top of its mouth to entice prey. In France, it was once illegal to display whole Monkfish for fear of scaring passersby. Often referred to as "poor man's lobster" Monkfish is rich, dense, and boneless. It has a mild, slightly sweet taste, and can be baked, broiled, fried, grilled, poached, or sauteed. Like lobster, I love it with butter and lemon, or in the classic Catalan style tomato or romesco base with a black olive and herb garnish to round it out. Coming in at $20/lb, let us know how much you would like by Thursday morning and we'll have it waiting for you Friday afternoon! 
That's about all for today friends. Brad has been in the shop this morning whipping up a batch of fresh, hand rolled pasta – this week he's making ravioli with mascarpone, garlic scapes and fresh herbs from the farmers market. Tomorrow brings us roasted chickens and Friday is a day to feast on Monkfish!
Enjoy the sunshine and look forward to seeing you all in the shop soon!
Will and Coral