CURED: The New and Exciting Edition (Vol. 5 Issue 30)
Good Morning Friends of Cured,
Happy August!! Hard to believe that July has come and gone though our dinner of heirloom tomatoes and burrata and our um, er, 'breakfast' of peach cobbler confirms that the latter part of summer really is upon us. Luckily we just so happen to be entering into the most delicious season here in Boulder as farms go wild and we devour as much local produce as humanly possible. Rumors have it that Tim's Bona Vida Growers' Tomatoes aren't far off…  We have also had quite a decadent last week, planning and pre-tasting our menu for tomorrow night's RiverBend Farm Dinner…and from what I've tasted so far, it promises to be a rather indulgent and delicious evening…

Speaking of indulgent and delicious, our manager, Jessica Beer, just got back from the American Cheese Society (ACS) annual conference where the best of the best in the world of American cheese come together to flex their cheese muscles for a weekend of tasting, education, and of course a little friendly competition. It was exciting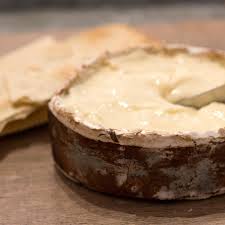 to see some of Cured's current favorite cheeses validated as they took top honors at this year's event, and we couldn't be more proud to represent them, along with so many other American Cheese Artisans that we are honored to champion. A few of this show's highlights:
Haribison, one of our all-time favorite soft ripened cheeses, took 1st place in the soft cow category, and 3rd place as BEST IN SHOW! I knew there was a reason we've been averaging a wheel a week in the Frischkorn household…. Garrett's Ferry, an absolutely beautiful soft, creamy, luscious, indulgent little puck shaped geo-rinded cheese took 1st place in sheep's milk aged 30-60 days category. Green Hill, our go-to buttery little friend from Georgia was voted 1st place in the world of Camemberts, and Willoughby, the newest cheese from the Cellars at Jasper Hill to grace our case took 2nd place as a high-moisture, washed rind. Marieke with foenegreek, another new addition to the Cured case, was awarded 1st place in the flavored international style, and Colorado held their own with Cabra Blanca taking 2nd place as an international style goats milk and Midnight Blue taking second place as a Blue veined goats milk. Yay American cheese!! We will have all these cheeses and more in our case over the next few weeks, and our mongers are excited to share them with you, so pop on by for a taste or two and a chunk or three to take home the next time you're in the hood!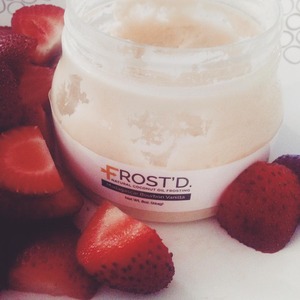 Frost'd Coconut Oil Frosting: Many of you were lucky enough to wander into the shop on Saturday while Jessica, the chef/creator of Frost'd was with us, tasting her recently released line up of Coconut Oil Frostings. Frost'd frosting is made with coconut oil and not butter. This means it's gluten-free, dairy-free and vegan…and as a gluten-lover, dairy-devourer, and meat-eater, I promise, it's as good as they say it is. Frost'd is a special treat for anyone with a sweet side that wants to know that, even if they're indulging a little, it's good for them. Forget cupcakes, try it with an apple, on french toast or even with pretzels for an afternoon delight. Personally I haven't made it past a spoon, but look forward to developing enough self control to try other combos soon 😉 We're excited to add this sweet treat to our shelves and invite you to pop in and give it a whirl the next time your sweet side is calling!
Cured West coming this fall! That's right, the rumors you have been hearing are quite true, and we couldn't be more excited about it! Don't worry, our current location is not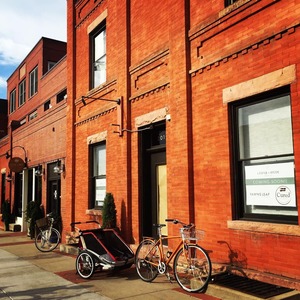 going anywhere, or changing in any way, shape or form. We are simply expanding our little shop to the West end of Pearl with Cured West.Cured West will be an edited…carefully curated…version of the current shop, focusing on quick, easy, delicious lunch options with sandwiches, salads, soups, broths, and simple cheese and charcuterie plates to boot. We know how much the West End loves Chipotle for a quick bite at lunch time, but we figured we may as well bring a little variety to the block…it's the spice of life after all 😉 With our Cured quickly approaching 4 years in age, and our wee-est of men Holden, flying past the 1 year mark, we decided that things were getting a little boring and far too calm in our lives and it was time for a new project:) We'll have more details as we get closer to opening, but for the time being we're keeping our fingers crossed that by mid-October you'll be able to get you Cured fix on the West end of town as well!
As always, we have a delicious line up this week with tonight's Free Wine Tasting from 4-7, tomorrow night's freshly made, hand-rolled pasta (Sweet Potato Ravioli with Green Onion and Sage Brown Butter)and our RiverBend Farm dinner to boot!
Enjoy this beautiful start to August and we look forward to seeing you all in the shop soon!
Look forward to seeing you all soon!
Will + Coral