CURED: The Love Edition (Vol 5 Issue 6)
Good Morning Friends of Cured,
Happy Summer…errr, I mean February! It seems as though our stunning weather continues and while it may be a bit disconcerting, it's certainly hard not to enjoy it! We've even received our first few 2014 rose releases and have been "testing them out" alongside picnics in the parks and our back yard. Either way would be a good way to spend Valentine's week in my humble opinion!  Speaking of Valentine's Day, it is sneaking up fast and we have some extra special somethings up our sleeves for your special someone.   
Pop-Up Shop Reminder: This years Valentine's Day promises to be one to remember here at Cured, as we welcome two of our most favorite people, and most favorite things,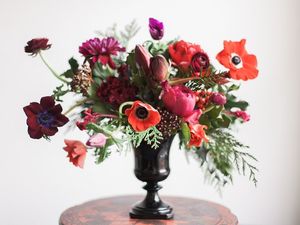 into the shop on Saturday. Flowers and chocolate to compliment our bevy of triple crème cheeses, hard salamis, and bottles of bubbles and delectable red wines….yes please!! We will have Will's insanely talented sister, Frances, with us from 1-6, selling her breathtaking arrangements (you better get there quickly before Holden buys all of them for his beloved mother 😉 )  and Andrew Star, from Black Star Chocolate, from 1-4, tasting and selling his gorgeous hand made, hand painted truffles. So pop on by and you're sure to find a heart-meltingly perfect treat for the one you love most.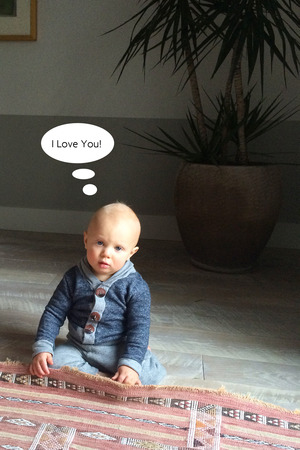 Valentine's Day Gift Boxes: You know how much we love holidays here at Cured, and Valentine's Day is no exception. While our whole shop happens to be filled with goodies tomelt the heart (anchovies perhaps being the one exception?), we couldn't resist the opportunity to compile a few gift boxes of our favorite things:
For the Lovely Ladies:  A collection of all things beautiful: A bottle of our favorite Rose Prosecco, a Mt Tam Triple Crème Cheese, Frasca's Red Pepper Jelly, Fine Cheese Company Crackers, Serendipity Fleur de Sel Caramels, and a Compartes Chocolate bar, all beautifully wrapped up in a wooden cheese box. $80
Delights for your Dude: Our favorite studly treats: A big ol' chunk of Montgomery's Cheddar, A Jar of Bacon Jam, a Spicy Calabrese Salami, Compartes' Love Potion Chocolate Bar, and a bomber of Avery's Maharaja, all tucked inside a Cured Lunch Box. $57.5
Cured's Product of the Week: Love, flowers and chocolate aside, our shelves are filled to bursting with products we adore…Which is why we are starting to feature one product each week, a product of one of our staff's choosing, that they are loving at the moment and excited to share. This week, Logan, the maker of our house ricotta, has fallen in love with the new granola from Oregon's Blackbird Food Company and Jacobsen Sea Salt.  As Logan writes:
Blackbird Food Co. Salty Sweet Granola
There aren't many foods that I find quite as comforting as good granola, and with Blackbird Food Co.'s new Salty Sweet Granola recently hitting our shelves, I've found my new soul-satisfying addiction.  They've blended together some of my favorite ingredients of all time, including Jacobsen Mineral Salt, chia seeds, pistachios and dried sour cherries, to create a delicious and fun twist on an old classic.  In that spirit, I've used Blackbird's granola to put an amazing twist on a childhood favorite of mine: apple crisp. (My alternate recipe just includes the granola and a spoon.)
Salty Sweet Apple Crisp
Ingredients
2 C. Blackbird Food Co. Salty Sweet Granola
4 Apples
1/4th C. raw sugar (or sweetener of your choice)
1/4th C. flour
1 t. cinnamon
1/4th C. softened butter
Peel and thinly slice apples and place in pie pan.  Mix sugar, flour and cinnamon in a separate bowl.  Sprinkle mix over apples.  Mix butter and granola and cover the apples. Bake for about 35 minutes at 350°.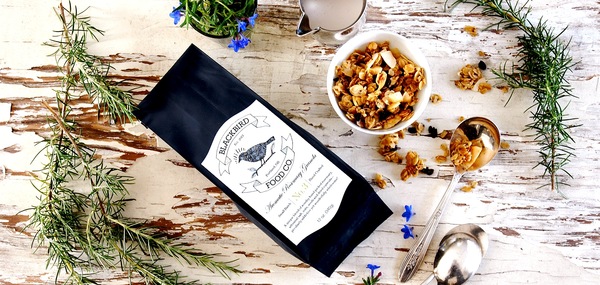 I think that is all for today my friends! Don't forget that it's Wednesday which means Brad has been in the shop since 6 this morning, rolling out fresh Agnolotti with butternut squash, mascarpone and a balsamic reduction. Tomorrow we have our roasted birds and duck fat mashed potatoes, hot out of the oven at 5:30; as always, call to reserve yours today!
Enjoy the gorgeous week out there and hope to see you in the shop on Saturday for our love-ly festivities!
Will + Coral
---