CURED: The Honey and Chèvre Edition (Vol. 6 Issue 13)
Good Morning Friends of Cured,
We hope you all enjoyed your weekend complete with a beautiful Easter Sunday. I'm not going to lie, we had four 2 year-olds over for an Egg Hunt followed by a whole lot of charcuterie, a magnum of rosé and strawberry shortcake, which was pretty much the cutest thing we have witnessed in a while. It looks like we have another tumultuous week of weather ahead as spring and winter battle it out for dominance, but it promises to be a beautiful (and delicious) week none the less as March comes to a close. We have spring on the brain so we hope you'll indulge us as we share a few of our favorite spring treats this week.

River's Edge Fresh Chèvre! We love goat milk cheeses all year round and fresh Chevre from the winter months has its own beautiful qualities that make it wonderful in its own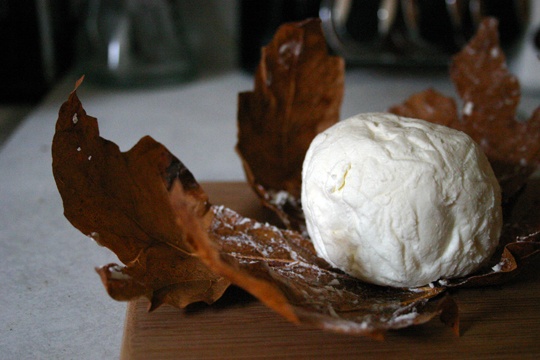 right. But I have to admit, there is nothing quite like fresh goat milk cheeses made in the spring time when the goats are grazing on delicate fresh grasses, clover and fresh spring flora. Rivers Edge Chèvre is one of our favorite goat milk cheese makers here at Cured, a mother and daughter team from the Pacific Northwest. The two of them take care of everything themselves – they do all the farming, all the animal husbandry, all the milking and all the cheesemaking. Their cheeses are perfectly balanced,delicate, floral, citrusy and creamy, all at the same time. We will be rotating through their diverse selection over the next several months, and to start we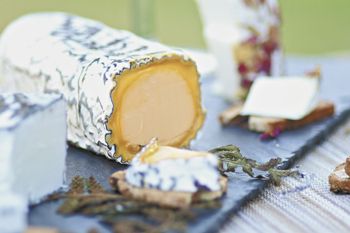 have the Up In Smoke and Beltane gracing our cheese case. Up In Smoke is a fresh, delicate round crottin that is wrapped in a maple leaf and lightly smoked.  The leaves are spritzed with bourbon adding an even deeper richness of flavor. We also have Beltane which could be the most visually stunning cheese I have ever come across. Beltane is a beautiful ash ripened log, colored with annatto (a seed derivative from S. America which adds an intense orange hue), coated with ash and topped with a fern leaf. It is shockingly creamy while simultaneously bright and energetic. Devour it on its own with a fresh baguette or a fork and knife, or add it to a cheese plate for a stunning visual pop. We will have Up In Smoke and Beltane in our case for the next few weeks while supplies last, so pop on in and give them a try next time you're in the neighborhood!
Björn's Local Colorado Honey:  Spring is officially upon us and while that means sunshine, green grass and budding flowers, it also means the start of allergy season for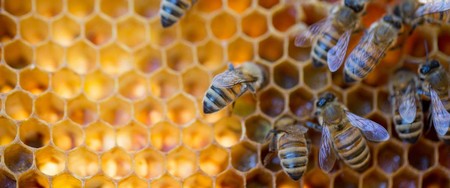 many of us. Some of you may know, but one of the single most effective ways to battle allergies is by eating local honey that is made from the pollen of all the offending local flowers and flora. Lucky of us all, just last week Cured was lucky enough to discover a new local honey company making honey that is so good we cant stop eating it by the spoonful. Björn's Colorado Honey is a family owned business run by Pontus Jakobsson. Growing up on one of Swedens most influential apiaries, Pontus worked with bees from a young age. When he moved to Colorado in 2013, Pontus brought with him all the knowledge about beekeeping and processing of honey and started Björn's Colorado Honey. He now makes several incredible honeys that we are excited to sell at Cured. One is a beautiful field blend, liquid in nature and the perfect tonic to all your allergy woes, begging to be added to a cup of tea or spread on toast with copious amounts of butter as Holden does each morning. The other is a very cool product known as Propolis Honey. It turns out that honey isn't the only thing that bees make. Bees also produce a compound called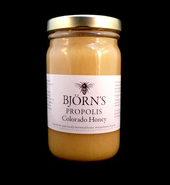 propolis from the sap on needle-leaved trees or evergreens. When they combine the sap with their own discharges and beeswax, they create a sticky, greenish-brown product that is used as a coating to build their hives. This is propolis. Thousands of years ago, ancient civilizations used propolis for its medicinal properties. Greeks used it to treat abscesses. Assyrians put it on wounds and tumors to fight infection and help the healing process. Egyptians used it embalm mummies. It is an absolutely incredible substance, used to fight infections, boost the immune system and treat skin injuries. Traditionally in Sweden it is blended with crystallized honey to create a sweet, decadent, super substance. Pontus and Björn's Colorado Honey is making the only Propolis honey from here in Colorado and I must admit, especially after the cold and flu season that has rocked Boulder of late, we're smitten. So whether you're looking for a way to fight the impending allergies, a little immune boost to kick you through spring, or just a sweet tasty by the spoonful treat, come on by and check out Björn's Colorado Honey! 
As always, we have our Free Tuesday Night Wine Tasting tonight from 4-7 featuring an extra special treat – SAKE!  That's right. Not our normal Tuesday evening at all.  A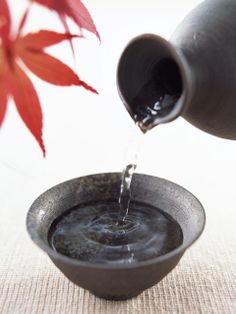 friend of ours who represents the coolest collection of Sake available in Colorado will be joining Elizabeth as she pours sips of some incredible Sakes.  Ever tried Sake with cheese?  Let's just say it might be one of the most amazing and untraditional pairings out there… Tomorrow Brad is making up fresh, hand-rolled pasta, Agnolotti filled with Smoked Salmon, Tarragon & Mascarpone and served with Lemon Beurre Blanc. Thursday brings us freshly roasted chickens and duck fat mashed potatoes, hot out of the oven at 5:30. One final reminder that this is the last week of March which means there are just 4 more days to cast your vote for Best of Boulder! If you haven't already, we would so appreciate you taking the time to vote for us (and all your other favorite local businesses) as we battle it out for the best of the best of Boulder, CO!
That is all for today friends. Enjoy this lovely last week of March and look forward to seeing you all in the shop soon!
Coral + Will
---