CURED: The Grand Opening Edition (Vol. 5 Issue 44)
Good Morning Friends of Cured,
Happy Winter!!! What a change from the almost 70 degree sunshine of the last few days! I must admit, it felt awfully cozy last night to build up a fire, pop open a bottle of Richard Betts absolutely delicious new Sucette wine, and enjoy a little guilty "local" Aussie Granache while trying to teach Holden that fires are 'hhhhooootttt'.
First and foremost, happy first week to our little West shop! We've seen many familiar faces over the last week, and if you haven't yet had a chance to head to the west end, we so look forward to showing you Cured's new little mini-me!
We have a pretty delectable line-up for the week ahead, so without further ado….

Fresh Fish Friday…Wahoo!!! Meant both literally and figuratively, we can't help but hoot and holler for this weeks Fresh Fish selection. This week, we're bringing in fresh,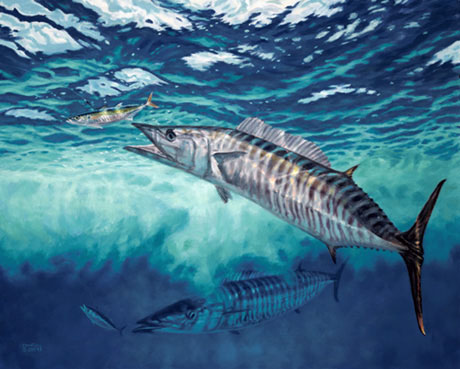 line caught Wahoo out of Hawaii. For those of you who are unfamiliar, wahoo is similar in taste to mackerel, though arguably less pronounced. Its flesh is delicately dense with a sumptuous flavor. Chef Lance Barto from Brazen in Denver has a wonderful recipe for seared wahoo with scallion pistou (https://www.seattlefish.com/recipe-seared-wahoo-scallion-pistou/) that we are planning to try out on Friday. I also love wahoo with a simple bright mango-avocado salsa, a little sesame oil and a quick sear. I also imagine it would make a mighty fine ceviche with plantain chips as long as we're daydreaming…Wahoo is coming in at 21 dollars a pound and needs to be ordered up by Thursday morning for a Friday afternoon pick-up! As always, we'll also be ordering up sushi grade Ahi Tuna (for our saturday dinner obviously) at $35 a pound, so let us know if you want in on the goods!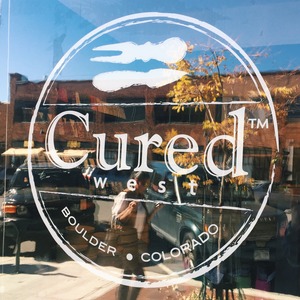 Save The Date: Cured West's Opening Party!! Wooohooo (notice the similarity to wahoo?;) We, along with our beautiful friends at Fawns Leap and Cedar & Hyde would love to invite you to come and celebrate the recent opening of our new collaboration at 2019 10th street this Sunday (November 15th) from 5-7 pm. There will be snacks (obviously), sips, and even a band for this festive occasion, as well as a raffle benefitting The Growe Foundation with a chance to win a private wine and cheese fueled flower arranging class at Cedar & Hyde. It promises to be a good evening and we'd love to see you there!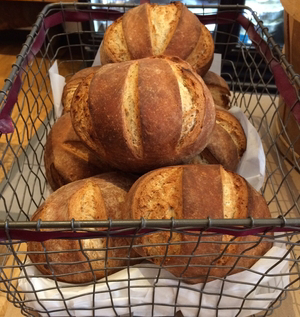 Etalia Gluten-Free Bread Update: We would like to apologize to all of you who shareour addiction to the freshly baked Etalia GF boules that have graced our shop every Saturday for the last several years. Unfortunately the baking schedule has changed and Kristin is no longer able to bake on Saturdays, which means we are sadly out of luck there.… However, we are excited to announce that every Wednesday and Friday she will be in the kitchen, which means we will now have fresh, warm, gluten-free bread twice as often in our shop, every Wednesday and Friday after 11. Yippee!!! And, as always, if you find yourself in need on a day that isn't Wednesday or Friday, just ask one of the mongers behind the counter and they will be happy to grab you a loaf from our freezer (also always available at Cured West, FYI!). We apologies for the inconvenience this change and the additional freezer shuffle may have caused over the last few weeks and hope the new schedule works for you all!
Truffle dinner Teaser: We have a pretty special dinner in store for you next week as we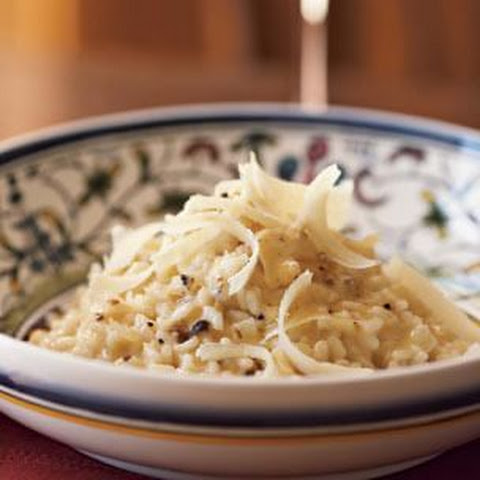 introduce truffle season here at Cured. Next Friday our chefs are whipping up a Truffle Feast for Two ($85), featuring Leek Risotto with a Black Truffle Butter (to be finished on the stovetop at home, with the option to buy a White Truffle to shave decadently on top), 2 Cornish Game Hens Roasted with Black Truffle Butter, Slow Roasted Sunchokes with Prosciutto Lardons, Cured Egg Yolk and Truffle Pecorino, a Bitter Green Salad with Walnuts, Fresh Herbs and Muddled Pear Vinaigrette and a Chocolate Pot de Creme to finish off your meal. Reservations are already starting to fill up so let us know asap if you would like to join the indulgent list!
That is all for today my friends! Don't forget that tomorrow we will be roasting up fresh chickens with duck fat mashed potatoes, hot out of the oven at 5:30 and perfect fuel for a chilly winter evening and the base for an equally delicious pot of soup or stock once your chicken is devoured.
Stay warm and look forward to seeing you all in the shop soon!
Coral + Will
---