CURED: The Graduation Edition (Vol. 5 Issue 16)
Good Morning Friends of Cured,
What a refreshingly dry morning it is! We hope you all enjoyed the slightly soggy weekend and managed to sneak out for some fun in the rain. Somehow April has blown past and May is nearly upon us, which means graduation, mother's day, picnic season, white pants and all the thing we know and love about summer. Next weekend all across town graduates will be celebrating their freedom and mothers will be holding up a glass of champagne to the end of college tuition bills or the emptying of the nest – quite a Mother's Day gift indeed 🙂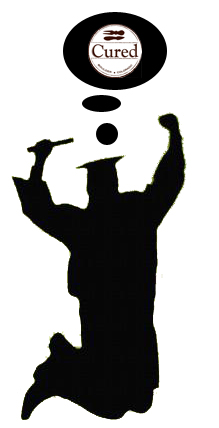 Graduation Platters and Catering: Most of you have already booked your graduation dinner, invited family and close friends into town to help celebrate this momentouspassing with you, and are feeling quite in control. What you may have forgotten are the thousands of other graduates and families who will also be in town over the weekend, clogging up restaurants and filling town to the brim. If you are anything like us and are not the biggest fan of loud noisy crowds and long waits for food, rather you enjoy a bit more peace and quiet where you can actually have a conversation with your mother, brother, sister or friend whom you don't see every day, we recommend giving us a call. We can put together a spread of cheeses, charcuterie, fresh baguettes, nuts, olives, even salads, hummus and smoked salmon. Rather than yelling across the table at a noisy restaurant or spending your time slaving away in the kitchen, just pick up the phone, give us a shout, let us know how many people, how hungry you all are, and what time you'd like to pick up your feast, and we'll have it waiting so you can spend more quality time with the ones you love.  Our orders book is nearly full, so please call soon!
Friday Night Feast: Last week we gave you a teaser to this Friday's upcoming feast, and have been looking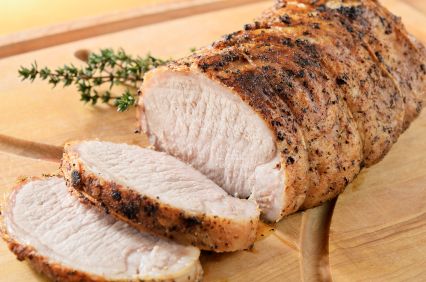 forward to it ever since. In case you want a refresher, this Friday Rebecca is cooking up an Herb Crusted Cure Farm Mangalista Pork Roast.  It will come with a Baguette and a Chunk of Cheese, served alongside Roast Asparagus with Bagna Cauda and a Cure Egg Yolk, and a salad of Pea Shoots with House Preserved Lemon, Fruition Ricotta and Honey Soaked Walnuts. Yep, that's right…it's going to be as delicious as it sounds! Dinner for two costs $48 and will be hot out of the oven at 5:30 this Friday!
A quick reminder that tonight is our Free Tuesday Night Wine Tastingfeaturing four different French Wines for spring. Wilson will be pouring tastes from 4-7 so come on by and give them a try!  Tomorrow night is my personal favorite night of the week, because it means fresh, hand rolled pasta.  This week Brad is making Agnolotti with sweet potato and chevre, served with a sage brown butter. Thursday night brings us freshly roasted organic chickens and duck fat mashed potatoes, piping hot out of the oven at 5:30 for the easiest of take out dinners imagineable.
That's all for today my friends. Enjoy the much-missed sunshine and we hope to see you all in the shop soon!
Will and Coral