CURED: The Gift Guide Edition (Vol 4 Issue 47)
Good Morning Friends of Cured,
Happy Tuesday! It's hard to believe that Hanukkah is upon us, Christmas is only 9 days away, and the year will be finished in just 16! I don't know about you all, but Sunday's snow flurries certainly got us excited for the impending holiday madness. This morning's snow dusted Flatirons and bluebird sky reminded us just how lucky we are to call this magical place home. I imagine each and every one of you is at least slightly overwhelmed and overtired from the holiday festivities that have already began, so I will do my best to keep this weeks newsletter directed and to the point without too many mouthwatering tangents.
We know how full each day gets this time of year, and if you're anything like us, the last thing you're inspired to do at the end of a busy day is whip up a 5 course tasting menu for dinner. Which is why we have our chefs working overtime to make your lives easier, and just a little bit more delectable, for the next 9 days.  Notice I said TOO many mouthwatering tangent, not none…and so, I present all things delicious between now and Christmas Eve: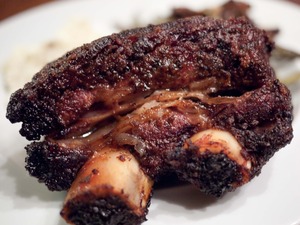 Friday Night Dinner: This Friday Rebecca is once again whipping up a veritable feast.  Itwill be hot out of the oven and ready to be taken home and devoured at 5:30 on Friday evening. This week she'll be making San Marzano Tomato Braised Short Ribs and Slow Cooked Garlicky Rancho Gordo White Beans with Kale and Pine Nuts, accompanied by a Selection of Two American Artisan Cheeses with Cured's Cranberry Mustard and Pickled Fennel for Dessert. Dinner for 2 costs $42, and as always, tends to sell out quickly so call today to reserve your feast!
Christmas Eve Lasagna: It just so happens that Christmas Eve happens to fall on our very favorite night of the week, which means rather than milk and cookies, Santa is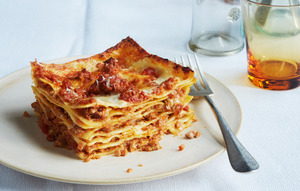 asking for Wednesday Night Pasta this year. Brad is making something special for the 24th: Lasagna Bolognese.  Ours is made with hand rolled lasagna noodles, house made fresh cream ricotta and a 12-hour simmered Bolognese with Pancetta, Colorado's Best Beef and Tender Belly Ground Pork. Dinner for two, with leftovers for a certain big-bellied man, costs $24 and is only available through pre-order. It will be ready to pick up Wednesday morning. Also, don't forget about tomorrows fresh pasta, very holiday appropriate Angnolotti, with Yukon gold potatoes, Sottocenere (Italian black truffle cheese) and Mascarpone, served with a freshly made truffle compound butter.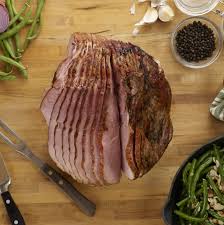 Holiday Hams and Porchetta's. I don't know about you all, but we've been planning our Christmas dinner since the moment we pulled our Thanksgiving Turkey out of the oven, and it is undoubtedly centered around a delicious pork roast. This year we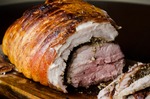 have two otherworldly delicious swine options: traditional fully cooked spiral cut hams from Tender Belly ($12/lb). and are 8-9 lbs., and our House made Porchetta to pick up and roast yourself, made with Tender Belly Hogs of course, and Rebecca's magical secret blend of herbs and spices($19.5/lb), that average 4-5lbs.  We've given Holden samples of each and are waiting for him to decide which he wants for his first Christmas dinner, but knowing his affinity for food, we'll likely be serving up both  😉
Prema Style Christmas Centerpiece Flower Pop-Up. As many of you know, or have come to realize, Cured is a rather selfish endeavor for Will and me. We stock the shelves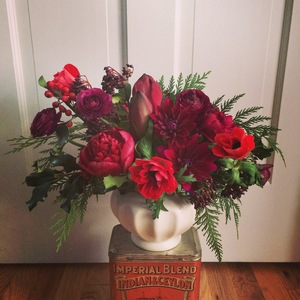 with all the goodies and treats that we want to take home ourselves, the cheeses and charcuterie that are the base of our weeknight dinner, the fresh bread we devour daily, the chocolate bars that fuel our addiction, and the wine we cannot live with out…you get the point. The one thing missing from our little utopia are vases brimming with beautiful, fragrant flowers to decorate our table and fill our home with that little something extra. Lucky for us, Will happens to have a sister who is as talented at floral design as Will is at drinking…I mean tasting…wine… So this year, for Christmas, we are getting our wish and welcoming the incredibly talented Frances, and her beautifully designed arrangements from Prema Style into Cured on Tuesday afternoon so that we, and by extension you, can pick up the perfect festive centerpiece to decorate your table Christmas day.  She will be with us from 3pm to close on Tuesday the 23rd with arrangements in a variety of sizes and prices, perfect for every type of holiday celebration.
Holiday Hours: Quick reminder on our 2014 holiday hours. We will be OPEN Christmas Eve (Wed. 24th) till 4pm. We will be CLOSED Christmas Day and the day after (25th + 26th). We will be OPEN as normal until New Years Eve, when we will close at 5 pm (Dec 31st).  This year our holiday break will be from 5pm on the 31st until 10:30 am on Thursday January 8th…Just long enough for us to all forget our New Year's Resolutions and be ready for some delicious food!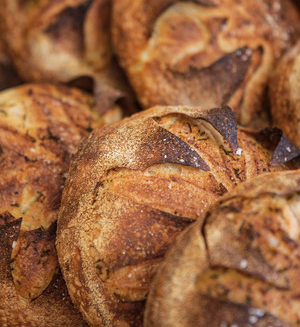 Christmas Platters and Bread Orders: I know I promised to keep this newsletter short, but there are just too many good things to discuss! So just a quick, final reminder toget your Christmas platter orders in ASAP so we can make sure to have your platter ready and waiting for you to pop in and pick up. We also have already started receiving pre-orders for our Lemon Rosemary Crowns for Christmas Eve, and while the bakers make us as many as possible, every year we have sold out, so if you know that you would like for us to save you one, give us a shout soon so we can make sure we set one aside next Wednesday.
Will + Coral