CURED: The Gift Box Edition (Vol. 5 Issue 49)
Good Afternoon Friends of Cured,
We apologize for the delay in today's newsletter….we, like most of you, were so surprised by the winter wonderland outside our windows this morning, that we just had to take a few hours, pretend that Christmas isn't only 10 days away and we own a retail shop, and escape for a few moments to make snow angels and go sledding with a certain small human we know. We hope you'll forgive us! Now, back to reality, small business ownership and the holiday season! 😉

GIFT BOX CENTRAL: Cured has transformed into the food lovers equivalent of the North Pole these last few weeks, combining, creating, and shipping out a cornucopia of tantalizing, indulgent and heartfelt (well…more belly felt but we're talking about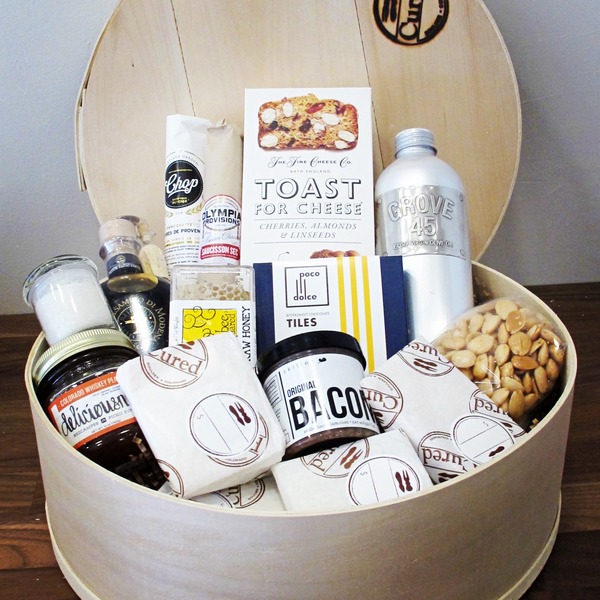 the same vicinity here!) gift boxes that are being delivered by Santa's Elves (AKA FedEx) as we speak. We absolutely love crafting gift boxes and have decided that Santa truly does have the best job ever. The only thing better than building these little scrumptious collections is hearing the glee when people open them up to find luscious chunks of cheeses, deliciously spicy charcuterie, chocolate so good it will make you melt and plethora of other alluring treats. We have a selection of Gift Boxes this year which we've worked long and hard crafting (and tasting obviously) that we can have built up and ready for you to pick up in a matter of minutes. We also ship all across the country via FedEx 2 day, which means you can still place an order today and have it arrive to your lucky special someone by Friday this week. We're also shipping out next Monday for pre-Christmas arrival, so that whomever you are gifting with a decadent Cured box can try to bribe Santa into leaving a few extra gifts by giving him a little chunk of cheese and a few slices of salami instead of the standard milk and cookies. (I've heard he gives you extra credit if you leave him Champagne as well!!) All of our Gift Boxes are available for purchase online or, if you have a unique whim or fancy, feel free to give us a call at the shop (720.389.8096) and we'll help create the perfect holiday present for you and yours! 
Speaking of Santa's Champagne….
LITTLE INDULGENCES: As much as the holiday season is focused on giving, the real reason we all love this time of year is the excuse to spoil friends and family,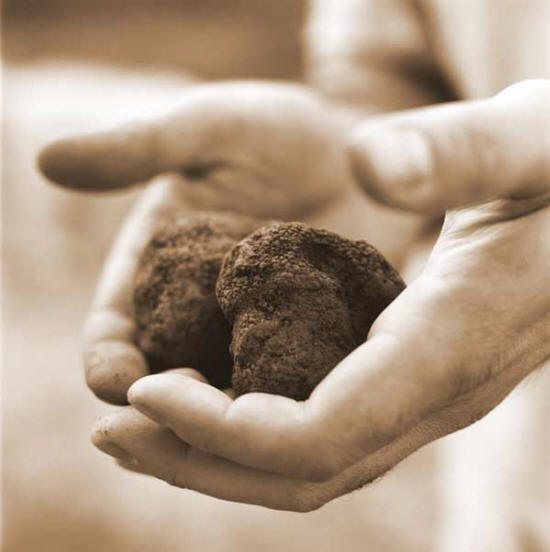 gather together with the ones you love, and treat yourself to all things special and scrumptious. For us, a few things on the top of that list are are Truffles, Caviar and Champagne. Many of you have been enjoying truffle season over the weeks past (we know we certainly have!) and lucky for all of us we have 2 more weeks to indulge. We will be taking orders for Truffles (White from Alba at $10.5/g and Black from Perigord at $4/g) today and tomorrow 'til 4 for a Friday arrival, and an extra special Tuesday order next week for a Christmas Eve delivery. As for caviar, it is scheduled to arrive in the shop tomorrow, mid-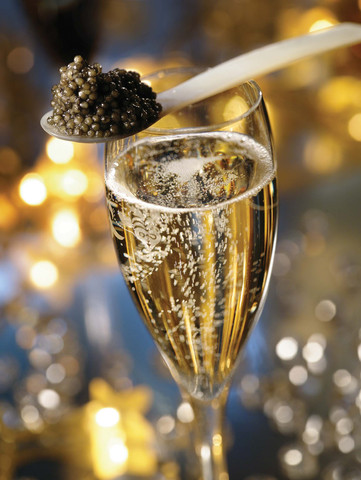 day, and we have our Cowgirl Creamery Creme Fraiche and a pre-made Blini mix waiting! As in years past, we are working with the California Caviar Company, one of the foremost, sustainable, domestic caviar producers, who send us incredible American Hackleback in one and two ounce tubs. It is briny, bright and nutty and sadly utterly addicting. The only thing it's missing is a damn good bottle of Champage…oh wait, we have that too!!  Despite the diminutive size of our wine shop, somehow based on sheer luck and Will's ninja ordering skills, we've found ourselves with one of the largest, and in our opinion, coolest, grower Champagne selections in the state of Colorado.  From Larmandier-Bernier's Terre de Versus to Bereche's Reflet d'Antan, to classics like Pierre Peters and Henri Billiot, we have bottles (mini, big, and even bigger!) just begging to be taken home and popped open, even on a Tuesday night.  These champagnes are so good they don't need a reason to celebrate, opening them up is the celebration itself!
FRIDAY NIGHT DINNER: We could not be more excited that Friday is once again almost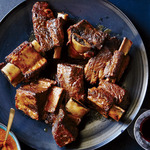 upon us, because man oh man are we ready for a Friday Night Dinner. Too busy to cook and sick of eating out? We hear you! Lucky for all of us our chefs don't share our affliction! This Friday the kitchen is cooking of a feast inspired by warmer climates. This Friday, pick up Braised Short Ribs with Mole Rojo, Arroz Verde, New Potatoes with Chorizo and Avocado Aioli, Piloncillo Glazed Carrots and Beets with Serrano and Pomelo served over Baby Greens with Sherry Vinaigrette, Pepitas and Goat Feta and if you're not full already, a Coconut Custard with Hibiscus Sauce to wrap things up! Dinner for two costs $58 and will be ready to pick-up at 5:30 Friday evening!!
We know how busy you all are this time of year so we wont take too much more of your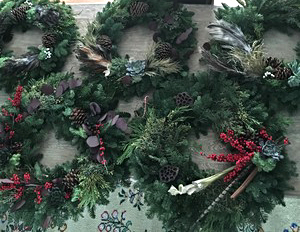 time. We just a few quick reminders. Will's ever talented sister Frances is designing wreaths, resplendent with succulents, feathers and berries, which are available to be ordered by Wednesday for a Friday delivery. Available in 20" ($55) and 24" ($65), they are so beautiful that we now have 3 at our house because each one is so unique that we cant stop buying them! Brad will be making up his epically delicious spaghetti and (the best) meatballs (ever!) ($26) this Wednesday, perfect for a snowy evening at home! Thursday Night brings our freshly roasted chickens and duck fat mashed potatoes and Friday is our Short Rib feast! Also as a heads up, due to simply so many humans in our shop and our relatively miniature space, we are going to be canceling the Tuesday Night Wine Tastings this week and next, but will be excited to resume the week after Christmas with bubbly for the New Years Celebration that follows.
Thats all for today friends! Stay warm out there and look forward to seeing you all in the shop soon!
Coral + Will