CURED: The Fondue Edition (Vol. 5 Issue 8)
Good Morning Friends of Cured,
It seems as though winter has finally decided to join us this February, and she certainly came in with a vengeance! We hope you all managed to stay warm and cozy over the weekend, and are sneaking out to enjoy the snow kissed flatirons and bluebird sky before the next storm dumps down on us later this week. We've been loving the nasty weather here at Cured, as there is very little as comforting or indulgent as cheese and a big bottle of red wine when its nasty outside. It just so happens that our little shop is an ideal place to cozy up and weather the storm. With the endless summer of early February, we started to feel as though we were going to have to put away our fondue pots and break out the rose, but lucky for us (well, lucky if you love fondue as much as we do…) it look as though we still have some snowdy days ahead allowing us to indulge.  And so, this week's newsletter is dedicated to that perfectly melty, delicious, scrumptious and addicting dinner we all know and love to love, fondue.
First, a brief history of this beloved dish. The word fondue comes from the French word fondre, which means to melt. It was promoted as a Swiss national dish by the Swiss Cheese Union (that's right, Switzerland has a cheese union!!!) in the 1930s and was popularized in North America in the 1960s.  Basically fondue is a dish of melted cheese served in a communal pot and eaten by dipping long-stemmed forks with bread and other goodies into the cheese. Yummmmm.
Now, a bit about how yours truly has adapted this spectacular creation. We like to think of our Fondue Kit as an exceptional iteration of this magnificent dish. It is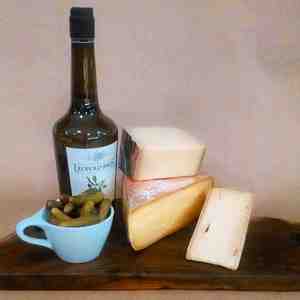 carefully composed of three alpine cheeses, a splash of cherry liqueur, a baguette, cornichons, and directions to make the meanest fondue around.  Plus, as we all know, fondue just isn't right with water alone, and so we've gone ahead and tried and tested two wine pairing suggestions available in the wine shop – crisp, cold and ready to go. Some of you may have a fondue pot at home, but for those of you a bit less commited, have no fear. All you need is a good heavy cast iron pot and the gumption to give it a go. Geared for 2 people to share, our fondue kit is cut to order and costs $55.  Each week, the alpine cheeses featured in the kit will change depending on what is tasting and melting the best on any given day. To kick it off, we have an extraordinarily melty combination of Vacherin Fribourgois, Gruyere 1655, and Springbrook Farm Raclette. Each of these cheeses is delectable in its own right, and together, they are something special indeed. To kick off our winter fondue kits here at Cured, this Friday evening, from 5-6, we will be hosting a fondue tasting at the shop. That way, you can come in, have a quick tasty bite, and pick up a kit all ready to go home and cook up yourself.
CapRock Tasting: Saturday, February 28, 1-4pm: Just down the road from Hotchkiss,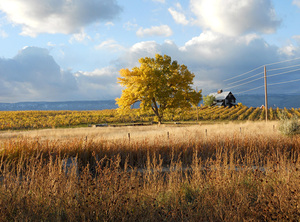 Colorado, in the heart of the North Fork Valley, two friends of ours, Lance and Anna Hanson have Jack Rabbit Hill Farm.  Fully biodynamic, the Hansons make wine, grow hops, raise cows, sheep, chickens, dogs, cats, and in their spare time, distill the incredible spirits that we know as CapRock.  Each product in the line is hand crafted with organic fruit grown on their or neighbors' farms and is cut back with naturally pure, soft water from the CapRock formation which sits at 10,500 feet on the Grand Mesa, just down the road from the distillery.  Their daughter Hadley will be with us this weekend tasting some of their finest wares, and will be back in two weeks featuring some of their wines and a soon to be released cider.  Come on by from 1-4 to see some of the finest that Colorado has to offer!
Beer, Spirits, Jerky and Cheese?  It sounds like our shop!  That said, have you evertried them all together in one sitting?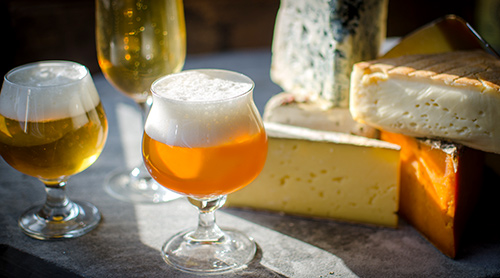 If you happen to be free this Thursday evening from 7-9pm and have a hankering for an amazing evening of flavor, come on out to Fate brewing and join Will while he pairs some of our favorite cheeses with products from Left Hand Brewing, 303 Distillery, Duke's Smoked Meats, and of course Fate Brewing.  Jeff Mendel from BVSD's Lifelong Learning program is chairing this class, we still have a few seats available, and it promises to be an evening not soon forgotten!  Pre-registration is required and click here for a link to the BVSD website here.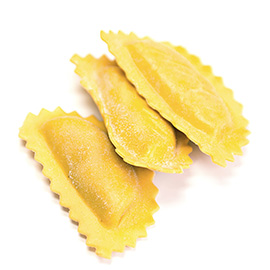 That is just about all for today my friends! As always, we have some easy weeknightdinners for you, ready to pick up and enjoy at home with little to no effort involved. Tomorrow Brad is rolling out his fresh, handmade pasta; this week it's mezzaluna filled with sweet potato and chevre with a sage brown butter to top it off. Thursday we have Wisdom Farm organic roasted chickens and duck fat potatoes, hot out of the oven at 5:30! And last, but not least, tonight we have our free wine tasting from 4-7 featuring four big 'n guilty cold weather wines.
Stay warm and look forward to seeing you all in the shop soon!
Will + Coral
---