CURED: The Final Countdown Edition (Vol 4 Issue 49)
Hello there friends. Surprised to hear from us on a Friday? We just have so many fun things going on at the shop that we couldn't resist sneaking in a quick extra email!
Mostly, we wanted to remind you that shipping days for gift boxes are numbered, but we still have time to getsomething out for you. Monday is our last day to ship, and since we ship everything via FedEx 2 day, it means boxes shipped on Monday will arrive on Christmas Eve, perfect timing for the lucky recipients to devour the delicious meats and cheeses while opening presents. Orders to be shipped on Monday MUST be received by Sunday evening at 8 pmso we can coordinate Monday's shipments. Visit our website for easy ordering and information.
Wine and Olive Oil Tasting: Looking for the perfect gift for the host or hostess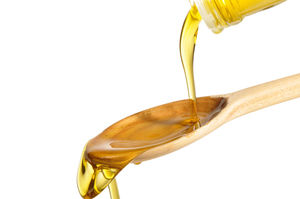 who has it all? In my book, olive oil and wine are two of the things you can never have too much of, and are always happy to receive. Which is why we are excited to have Tavio from Guiliana Imports with us this evening from 4-7, tasting some incredible Italian oils and wines. It's the perfect opportunity to taste some beautiful products and learn a little about why the oils and wines we carry are so special and unique. Plus, it just so happens that the red wines he'll have open are perfect pairings for the Friday Night Short Rib dinner you'll be picking up at 5:30!
That's all for today. See, I told you it was going to be quick!! For once it actually was 😉
Pop on by the shop this weekend if you need help crafting a gift or hunting stocking stuffers, our staff knows a thing or two about how to make even the most difficult recipient smile.
Good luck with the madness and hope to see you all soon!
Will + Coral