CURED: The Festival Edition (Vol. 5 Issue 41)
Good Morning Friends of Cured,
We hope you all enjoyed the beautiful weekend and have been sneaking out to appreciate the beautiful changing leaves and perfectly cool afternoons and mornings. Holden has been having quite a time raking leaves and jumping in leaf piles and is pretty sure this is the best season he's seen yet. As many of you have been seeing on social media, we are cranking away at Cured West, getting closer and closer by the day. Yesterday was a big day – we got our marble counter top and our floating wooden shelves installed and man oh man are we getting excited. Something tells me it's going to be quite a beautiful space! We're still hoping to open our doors in about two weeks, so fingers crossed we'll be seeing you all there soon! In the meantime, Boulder has a weekend of food related festivals ahead and we have some rather special tasty treats in the shop we're quite excited to share!

Fresh Fish Friday: Sashimi Grade Ahi Tuna. I have a bit of a confession to make. Every other Friday, along with our Fresh Fish of the week, Will and I guiltily buy 1-2lbs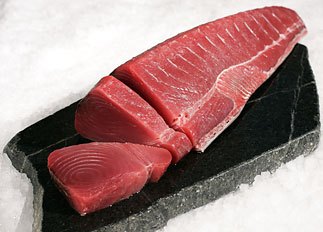 of sashimi grade ahi tuna from Seattle Seafood Company that we devour on Saturday night,after we've already indulged in whatever delicious catch we've brought in for Fresh Fish Friday on Friday night. It feels so guilty, and so indulgent, but it's just too good to resist! Last time we turned it into poke with a little soy sauce, sesame oil, ginger and scallions.  3 weeks ago we quickly seared it off and made a perfect Salade Nicoise, and the time before that we made nigiri that we topped with a mixture of fresh aioli mixed with JoJos Sriracha that was to die for. Considering we like to think of Cured as an extension of all our favorite things, it simply felt wrong to be enjoying such a gustatory pleasure without sharing. So this week, as our Fresh Fish Friday, we're featuring the freshly caught, utterly delicious, sashimi grade Ahi Tuna for $35 per pound. Going forward, we'll continue to offer our bi-monthly unique, inspiring fresh fish on Fridays, but we'll also leave you the option each time of adding on some of the Ahi in case you find yourself with a similar affliction, and addiction, to us!
Zagat's 30 under 30. We could not be more proud to have our Manager, Miss Jessica Beer, be honored as one of Zagat Denver's Top 30 under 30. For those of you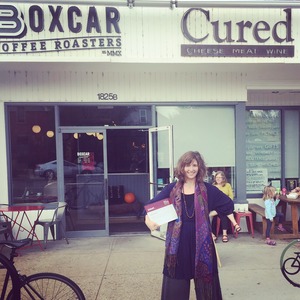 unfamiliar, each year, across the country, Zagat honors 30 culinary rock stars who have helped to redefine the industry.As Zagat describes, "These gastronomic game changers are redefining the way we eat, drink and interact with food and beverages across the U.S. – all before their 30th birthdays. From a tricycle-riding barista in Boston to an Austin goat farmer who moonlights as a brewer, these visionaries need to be on your must-watch list. We're certain they'll be taking tomorrow's dining scene to the next level. Lucky us." And LUCKY US, our very own Jessica Beer just so happens to be one of these rock stars and we could not be more excited for her to receive the recognition she deserves. Jessica knows more, and is more passionate about cheese than anyone I have had the honor of meeting, and I'm sure most of you have had the chance to geek out and get inspired by her over the last few years, but if you find yourself in the neighborhood and in the mood for a little education and a whole lot of fun, pop on in and let Jess take you though the magical world of cheese. Congratulations Jess, we love you!
Festival weekend in Boulder: The stars, and chefs, in Boulder have aligned in just such a way that we happen to be hosting three incredible food and wine focused festivals this weekend, each as unique and delicious as the next. The Flatirons Food Film Festival is taking place the 19-25th. This year there are eight film programs that cover a multitude of foods and cuisines (fermented, sushi, northeastern Thai, Sicilian, Chinese-American, Jewish deli), food-related topics (school food lunch, nutrition, and gardens; soil and agriculture; permaculture), and speakers (fermented food expert Sandor Katz, James Beard Award-winning chef Andy Ricker of the Pok Pok restaurants, nationally-known advocate of school food reform Chef Ann Cooper, Chef Eric Skokan of Black Cat Farm-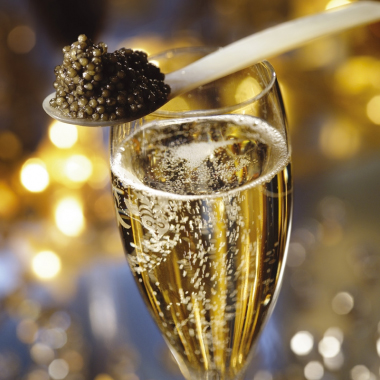 Table-Bistro, Bryce Brown of The Grow Foundation, Edwin Zoe of Zoe Ma Ma, Joshua Pollack of Rosenberg's Bagels and Deli, and the filmmakers for EAST SIDE SUSHI and LUNCH LOVE COMMUNITY). Tickets and passes for the third annual Flatirons Food Film Festival are on sale at www.flatironsfoodfilmfest.org.
Next up, our good friends Willow and Mara King, the beautiful, brilliant women behind Ozuké , hosting, in partnership with the Boulder County Farmers Market, a Friday Fermentation Feté featuring Sandor Katz at Lone Hawk Farms, 3-9pm Friday October 23rd. It will be  an evening of learning, sharing, eating, drinking and dancing. There will fermentation classes and workshops from 3-5 from 5-6 when Sandor will take the stage. Sandor will speak about his journey and experience with the fascinating world of fermentation.
Finally, the Boulder Burgundy festival will be taking over town this weekend with seminars, lunches, dinners and brunches. We are excited to be catering the caviar and champagne kick off party on Thursday at 5, with just a couple of spots still available.  An amazing lineup of champagne, over-the-top I might say, and a spread of nibbles from our shop should make it a night not soon forgotten.  There are still just a few tickets remaining for a couple of the other events as well, including a lunch at Oak highlighting the more affordable side of Burgundy, one of our favorite regions, and the Grand Tasting on Sunday at the St. Julien.  The full schedule is available at https://boulderburgundyfestival.com.
That's about all for today my friends! Don't forget that we have our Free Tuesday Night Wine Tasting from 4-7 tonight and tomorrow Brad is whipping up some fresh, hand-rolled pasta, Sweet Potato and Chèvre Agnolotti with Sage Brown Butter to be exact. Thursday brings us Freshly roasted chickens hot out of the oven at 5:30 and Friday is our sashimi grade Ahi Tuna special!
Enjoy the start to your week and we look forward to seeing you all in the shop soon!
Coral + Will
---