CURED: The Feasting Edition (Vol. 5 Issue 29)
Good Morning Friends of Cured,
We hope you all enjoyed another hot, beautiful weekend and that those Tour fans among you had as much fun watching Froome secure his yellow jersey and ride into the Paris celebration as we did!  Yet again, what an epic sporting event. To be honest however, I think we had more fun eating and drinking our way through the Cured de France than those poor cyclists did suffering through the heat and the climbs and three weeks of exhaustion. I have to imagine they're still drinking a few celebratory bottles of champagne right about now! Just watching all that cycling made me hungry, and its a good thing because we have some tasty treats lined up this week:

Fresh Fish Friday! Friday is quickly becoming my favorite day of the week (well…after Pasta Wednesday and Roast Chicken Thursdays that is….) due to the especially delicious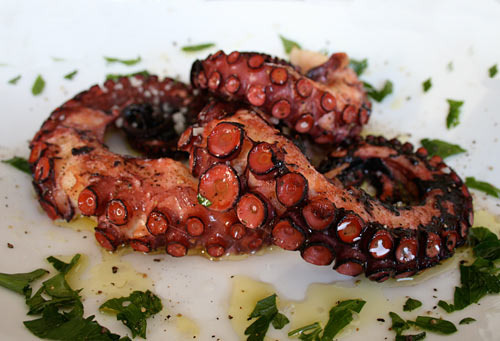 meals they keep inspiring. I am still salivating over the soft shell crabs we made 2 weeks ago, and couldn't be more excited for this weeks fresh fish special: Cooked, Tenderized, Spanish Octopus Legs. Crazy I know! Octopus is one of those daunting foods that I always want to cook, but am always just a little bit overwhelmed and intimidated by. This provides the perfect solution. Coming from the Spanish Mediterranean coast, the octopus legs are first tenderized in a salt and ice water mixture and are then to perfection and frozen in a half pound pack($14 per pack), making it the perfect size for dinner while still keeping unmatched quality and maintaining the integrity of this delicious fish. All you need to do is toss it on the grill or in a hot pan for barely a minute, whip up a big salad and a pan of Arroz Bombawith a pinch of saffron or a pot of squid ink pasta to accompany and crack open a bottle of crisp white.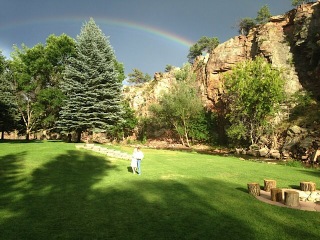 Cured Farm Dinner at Riverbend.We couldn't be more excited by the amazingresponse we're already getting to our inaugural farm dinner with our friends from the Lyons Farmette out at Riverbend. For those of you who missed last week's email, on next Wednesday, August 5th, we are going to be cooking up a veritable feast and hosting a farm dinner out at Riverbend. The evening starts at 6:00 with rose, nibbles and lawn games, and continues into a 6-course tasting menu cooked by our amazing chefs and served by yours truly. Dinner costs $110 per person and tickets are available for sale here!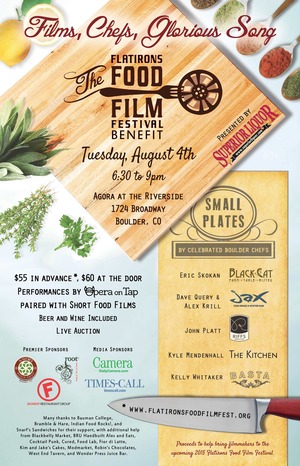 Flatirons Food Film Festival:The Flatirons Food Film Festival is an annual multi-day feast celebrating exceptional culinary cinema from various nations that takes place right here in our beautiful home town. The festival (which includes film showings, discussions and food and beverage events) is part of the International Film Series at the University of Colorado at Boulder and takes place October 19-25th. This coming Tuesday, August 4th, from 6:30-9 pm, The Food Film Festival Team is hosting a benefit dinner at Agor at the Riverside. There will be short food films paired with small bites from celebrated Boulder chefs and live performances from Opera on Tap Colorado. Proceeds go to helping bring filmmakers to the festival. $55 advance sale, $60 at the door. Click here for tickets!
Whew!! Looks like we have some solid eating ahead of us. Luckily Holden says he's up for the challenge! Don't forget that we're hosting our Free Tuesday Night Wine Tasting at the shop from 4-7 tonight and tomorrow Brad will be in early, whipping up 'Ratatouille' Pasta – Fettuccine with Summer Squash, Tomato and Fresh Herbs. Thursday night brings us freshly roasted chickens and duck fat mashed potatoesand Friday Night is Octopus!
Look forward to seeing you all soon!
Will + Coral
---