CURED: The Election Edition (Vol. 6 Issue 9)
Good Morning Friends of Cured,
Happy March!! We hope you all had a wonderful weekend and enjoyed the beautiful sunshine that seems to have dominated much of February. We certainly did!! Our first cheese class was a huge success and Jess absolutely loved having so many familiar faces tucked inside of Cured West, nibbling on decadent cheeses, sipping bubbly and learning the ins and outs of bloomy rind cheese. Next up is our Alpine Cheese class on March 26th and it's already filling quickly so call today if you want to reserve a spot! We have a fun few items on the agenda for you today so without further ado…..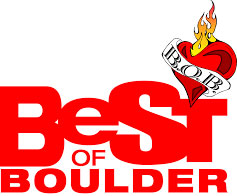 Best of Boulder Voting! Now that Super Tuesday is behind us, we can focus in on the election that really matters, the best of the best of Boulder County 😉 March is once again upon us which means for the next 30 days, businesses around Boulder fluff their feathers and implore their beloved customers to take 20 minutes and participate in the Best of Boulder Survey. Yours truly is excited to once again be nominated for category #42, Best Sandwich!! Our dear Will Frischkorn has truly eaten 6 sandwiches a week since we opened our doors nearly 5 years ago, and promises you that sandwich number 1478 tastes just as good, if not better, than sandwich number 1 did! If you love Cured Sandwiches (even if not as much as Will) we would be honored if you would take the time one afternoon or evening, maybe with a glass of rose and a little nibble of charcuterie in hand, and fill out the Best of Boulder survey, giving our sandwiches the support so maybe we can take home the blue ribbon!!
Coffee at Cured West!! That's right friends, little Westie is finally getting caffeinated.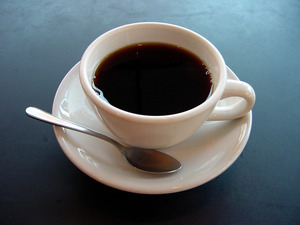 Since day 1 many of you have been dreaming of a cup of Boxcar coffee when you stopped in for your sandwich or afternoon cheese plate. While we will never be able to replicate the incredible thing that is Boxcar's mothership in our East Pearl space, we are excited to finally be able to offer pure, simple, delicious cups of Boxcar Drip Coffee. Will and Vaj have spend many hours tinkering with machines, building shelves and staying very caffeinated, tasting our wares and yesterday we finally served up our first cup of coffee. Just one size, with half and half or almond milk to add in, we're keeping it simple but sometimes the simple things are simply the best!
Friday Night Dinner: Yay! It is once again time for my personally beloved Friday Night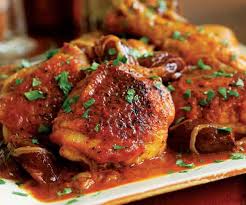 Feast. This week, our chefs are whipping up a Spanish Inspired Feast, complete with Chèvre Stuffed Roast Red Peppers served warm, drizzled with Honey and a 1/2 Crown Loaf of Bread, followed by Tomato and Rioja Braised Chicken Thighs with Olives and Rosemary. A Green Salad with Manchego 1605 and Hearts of Palm rounds out your meal and an Orange Flan with Honey and Dark Chocolate Ganache finishes off your feast! Plus Elizabeth has pulled aside a few incredible Spanish wines that promise to make for a veritable feast. Dinner for two costs $44 and will be hot out of the oven at 5:30. As always, reservations fill quickly so call today to reserve yours!
That is all for today my friends. Don't forget that it's Wednesday which means Brad has been in the shop since the wee hours this morning, hand rolling fresh pasta dough to make Chevre and Pistachio Mezzaluna with a Beet Brodo. Yum! Tomorrow night brings us Freshly Roasted Chickens and Duck Fat Mashed Potatoes and Friday is our Spanish Feast. Enjoy the week ahead and look forward to seeing you all in the shop soon!
Coral + Will