CURED: The Education Edition (Vol. 6 Issue 7)
Good Morning Friends of Cured,
We hope you all enjoyed the beautiful weekend! It was fun to see so many people in the shop, picking up picnics and rose to enjoy on hikes, in parks, and on back porches in the afternoon sunshine; it almost felt like summer!   And a belated happy Valentine's Day to you all – we hope there was abundant chocolate consumed, pink bubbly popped, and triple creme devoured with the one, or ones, you love most! We have a couple of delicious new items on the agenda this week so without further ado….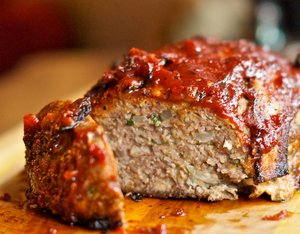 Friday Night Dinner!! With Valentine's Day this past weekend, this is an extra special month because we get not two, but three dinners cooked for us by our fabulous chefs. Which means that this Friday, it is once again time for our Friday Night Feast! This Friday, we're making up Meatloaf, Cured Style. Made with the most unctuous cuts of Locally Raised Grass Fed Beef with Speck and Colorado Porcini Mushrooms topped with a house made spicy ketchup sauce.  Served with Sweet Corn Grits, Orange Glazed Carrots and Dressed Oxford Farm Greens!Dinner for two costs $38 ($6 additional for Gluten Free) and will be hot out of the oven at 5:30! As always, give us a call asap to make your reservation today!!
Andy Hampsten's Extra Virgin Olive Oil back in the House!! Many of you know and love the incredible Extra Virgin Olive Oil Company EVOO that we've sold at Cured since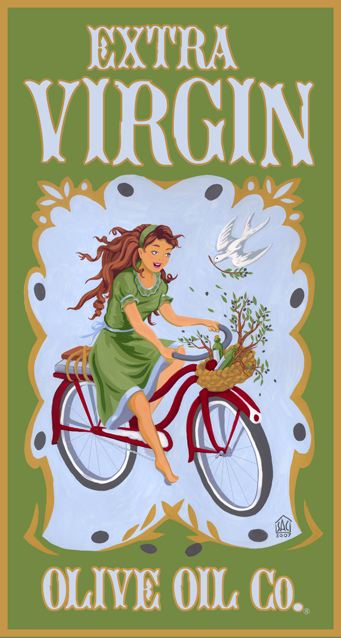 day one. Brought in by our good friend and local cycling legend Andy Hampsten and his Wife Elaine Lauterbach, quantities are so limited that each year we have a period of time where we sell out and our staff, and many of you, mourn its absence. Lucky for us all, the 2015 harvest just arrived back in and is a fresh, bright and delicious as ever!! Andy won the Giro d'Italia many years back, one of the few Americans to ever do so, and ever since his heart has lived in Italy. Andy and Elaine set out each year to Tuscany where they spend several months guiding cycling tours, cooking with friends, sampling local wines, and enjoying la dolce vita. In 2007, intrigued by the wine of the Montecucco region they set out to explore the green and rolling hill landscape in the south of rural Tuscany by bike. They stumbled upon a family-owned farm nestled just under the shadow of Monte Amiata, where they were immediately greeted with the typical Tuscan, open-armed welcome. In short they found themselves seated at the family table, where their hosts brought them dishes of garden fresh vegetables, pasta, and meat. Featured with every dish was the farm's generations-old olive oil. It only took that first meal to confirm their love for the farm, its wine, and olive juice in all. Sometime between bites, both Andy and Elaine turned to each other and thought the same thing: We need to find a way to share this gift with our community of food lovers in the States. And so the idea for Extra Virgin Olive Oil Co. was born. Andy and Elaine set out to combine interests: their love of cycling, adventure, community and food, and began to introduce their olive juice to the rest of the world. Lucky us!!! 2015 was an extremely difficult year for wine and olive farmers in Italy, meaning that limited quantity, but exceptional quality oil was harvested. As such, we only get to indulge in a limited quantity of Andy and Elaine's oil, but we guarantee, it is going to be enjoyed to the last drop!! Available in our big silver bulk tins, we recon we'll have several months supply, but I know it's going to roll fast so recommend you come in asap if you want to try this green, grassy, polyphenol loaded, sumptuous oil!!
Cured Introduces Education Classes!!! For the past few years, we've been patiently waiting and scheming, dreaming and planning for the day that Cured gets to offer Education Classes for you all. We love cheese. Plain and simple. If you walk into our shop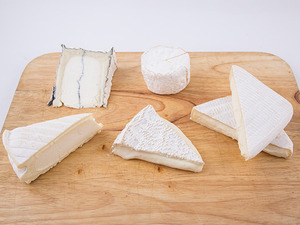 on any given day, the enthusiasm emanating from our mongers is contagious. We couldn't be luckier to have an incredible, passionate team of cheesemongers behind us, all led and educated by our manager and Certified Cheese Professional Jessica Beer. Now that we have sweet little Cured West in our lives, we finally have the perfect space to offer monthly education classes. Starting Monday, February 29th (a once in a four year opportunity no less!;) at 6 pm, Jessica will be guiding Cured's first education class on Bloomy Rind Cheeses. Bloomy Rinds are often better known as the luscious, creamy double and triple cremes we all know and love. This class will take us on a journey to Northern France to study the history and flavors behind our some of our softest and most delicate cheese friends. We will do a horizontal tasting of cheeses from and inspired by this famous region, diving deep into the stories behind these cheeses, the best ways to enjoy them and what makes them so utterly irresistible.  Classes will all cost $55 per person and will include a flight of cheeses, more than a few sips of wine, and some serious education to boot. Space is limited so give us a call to reserve your spot today!! 
That's all for today my friends!! As always, we have our Free Tuesday Night Wine Tasting from 4-7 tonight, tomorrow Brad is whipping up fresh, hand rolled Ravioli with Speck, Spaghetti Squash and Mascarpone ($19). Thursday night brings us freshly roasted chickens and duck fat mashed potatoes and Friday is our Meatloaf Feast!!
Enjoy this beautiful Indian Summer in the middle of February and look forward to seeing you all in the shop soon!!
Coral + Will
---