CURED: The Dreaming of Sun Edition (Vol. 5 Issue 19)
Good Morning Friends of Cured,
What a wet morning it is! We hope you all enjoyed the absolutely glorious, dry, sunny, much needed weekend! We certainly did. The shop was bustling with people just back from bike rides, hikes, and the farmers market, stocking up on goodies to enjoy on patios and in back yards, enjoying the bluebird sky.  Even if only for a day or two!  We counted ourselves quite lucky that Sunday was perfect for our picnic on the farm with the goats at Mountain Flower Goat Dairy.  In addition to all the normal hustle and bustle at the cheese counter, we had a week of amazing happenings outside the shop that remind us just how fun this business of ours is. More on that in a minute!
First off, we couldn't be more excited for Friday to come because it is once again Fresh Fish Friday at the shop! This week we're bringing in Black Cod, for which our mouths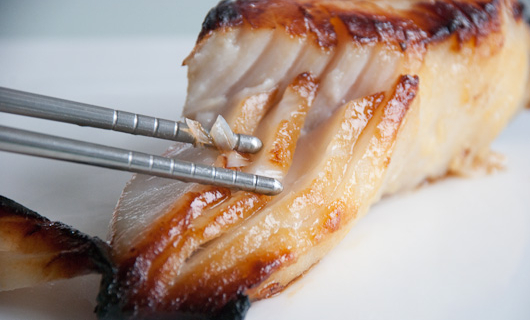 are watering already. We fell in love with Black Cod while living in Spain when we used to walk down to the fish market and choose our fish from a beautiful sea of offerings laid out on mound after mound of crushed ice. It has a rich, white, meaty flesh with a soft texture and mild flavor. The meat is rich in long-chain Omega 3 fatty acids, EPA and DHA, making it a rich, indulgent treat. It can be grilled, smoked, fried, or even served as sushi, and seems to have an affinity for miso in recipes. We plan on making a simple miso glaze for our black cod, cooking it off in the broiler, and serving it along side some freshly cut collard greens from our garden and a beautiful bottle of Gruner.  In fact, we're tasting a lineup of Austrian wines during Tonight's wine tasting – come in and do a little research on your way home from work! We're portioning filets and as always recommend pre-orders to ensure there is some waiting with your name on it.  $29.5/lb.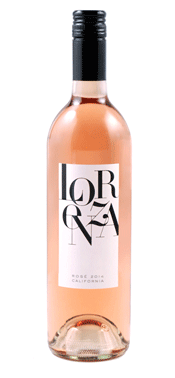 While it may not seem like it today, we really do promise that summer, and rosé season, are just around the corner. For those of you who know our wine shop well, you know that we have a deep and undying love for our pink wines. They are light,delicate and crisp, pair brilliantly with just about any food you can imagine, and seem to be the ideal way to sip your way through a summer afternoon or evening. This Thursday, we couldn't be more excited to have Boulder Native Mindy Kearney of Lorenza Wines, one of our absolute favorite rosé producers from out in California, tasting with us from 4:30-6:30. Lorenza rosé is an homage to the lovely rosé wines of the south of France. The fruit is sourced from beautiful, gnarly old vines grown in the sandy soil of Northern California. The blend is typical of Southern France — mourvedre, carignane, consult and grenache which create a beautifully layered profile. It is delicate, bright, fresh, vibrant and wonderfully low in alcohol, making it a truly perfect afternoon indulgence. So if you find yourself feeling drowned by the rain, come escape with us on Thursday afternoon, have a sip of rosé, and imagine yourself in the south of France (or north of California:), basking in the sun, glass in hand, on a sunny lavender filled patio.
Lastly, last week reminded us just how dynamic and exciting this little shop of ours can be. We still got to enjoy the daily hustle and bustle of crafting cheese plates, helping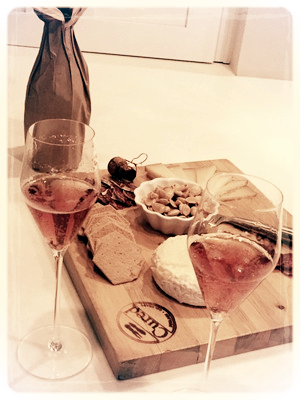 customers fall in love with olive oils and chocolates, and pairing wines with our favorite foods. We also had the opportunity to partner with a number of friends and customers for a truly unique and inspiring week. Starting last Mother's Day, we were honored to host our first champagne reveal for some good customers. I honestly think I might have been more excited then they were to find out the sex of their little baby-to-be. They dropped off a sealed envelope that held the much awaited information inside, and Will and I had the honor of opening it up, then selecting either a regular champagne (boy) or rosé champagne (girl), wrapping it up in a brown paper bag and removing any telling evidence, pairing with it a cheese plate of triple creme and charcuterie, and delivering it to the very excited and anxious parents to be. Pink bubbles flowed, squeals ensued, and we decided we have a new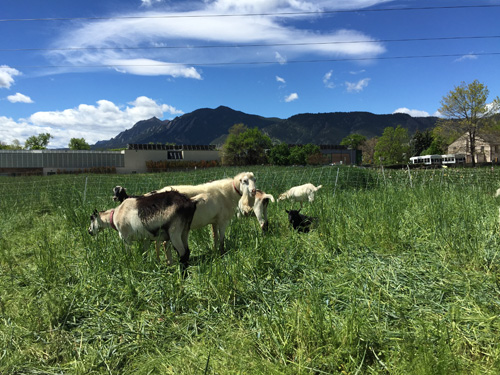 favorite part of our business! Then, this Sunday, we counted our lucky stars as we woke up to a perfect blue sky day, with cheesemaking, goats, and a picnic. We could not have had more fun with Mountain Flower Goat Dairy, touring the farm, milking goats, learning how to make cheese, and curating a feast of a picnic, enjoyed under the shade of an old oak tree nestled in among the iris. We cannot wait to future endeavors together so stay tuned!  After our goat picnic, we rushed home to host and cater our inaugural flower arranging class with Will's ever talented sister, Frances, who has a floral design company called Prema. An afternoon spent sipping on bubbles, nibbling on cheese and charcuterie, and playing with flowers and girlfriends, learning the basics of flower care and design, and creating some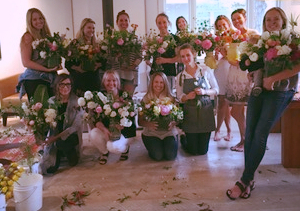 stunning bouquets, the kind I always thought only came from professionals. Whether you're throwing a baby shower, bridal shower, birthday party or just looking for an excuse to get together with a group of friends, I'm not sure I've come across a more fun, or rewarding activity to date!   With the week prior filled by a true throw down of a combined Derby and Birthday party at a great customer's home and a business happy hour for our friends at The Nature Conservancy, it's been a bustling little bit!  I apologize for the long winded recap, its just hard not to get excited!
Whew! I think that is all for today my friends! I you're feeling antsy from all the rain, sneak out this evening and join us for our Free Tuesday Night Wine Tasting from 4-7. We're visiting the wines of Austria, white, rose and red to boot. Tomorrow Brad is whipping up another batch ofhand rolled pasta, this week brings us Fettuccini with a fresh tomato sauce. I was lucky enough to try a testing batch last week and have been anxiously awaiting it ever since!  b and Friday brings in Black Cod!
Stay warm and dry…ish…and look forward to seeing you all in the shop soon!
Will and Coral