CURED: The December Edition (Vol. 5 Issue 47)
Good Morning Friends of Cured,
Happy December!!! It's official my friends, the holidays are upon us. Yippee!!! We hope you all  had an absolutely delicious Thanksgiving, filled with family, friends, cheese obviously, and epic amounts of pie! At least that's what our Thanksgiving held;) The Holiday Season is a time to indulge, to share, and to celebrate, and thats what we have on the books for you this week!

Truffles!!! Truffle season is officially here with prices dropping and truffles coming in at absolutely stunning quality. We know at least one of you took Thanksgiving to an entirely new level by stuffing thick slices of black truffle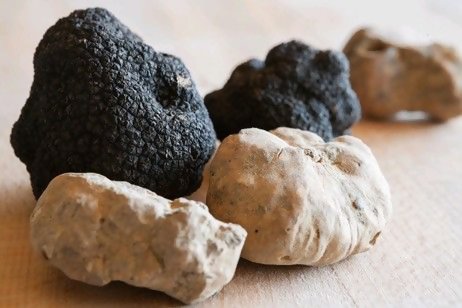 under the turkey skin to cook, which blew even our culinary minds! Next year we're coming to your house! Lucky for all of us, we have a few weeks yet to play with these decadent, divine, beautifully-ugly little fungi as we dream up every way in every meal to enjoy this special seasonal treat. As always, our white truffles are shipped in from Alba, Italy and black are coming direct from Perigord in France. This week white truffles are $10.5 a gram and black are $2.5/gram (at this price I don't know how you can resist adding black truffle to your morning eggs…every morning!!).The smallest truffles we are able to get are around 18-20 grams, and we recommend about 7 grams per person per course. Orders must be placed by Wednesday at 4 pm, and truffles will arrive in house Friday afternoon (my personal favorite time to work as unpacking the box is an utterly divine experience…even before you open it you know what's inside!). Give us a call ASAP to indulge this weekend. 
Settembre Cellars + Cured Holiday Wine and Cheese Pairing Class. Do you love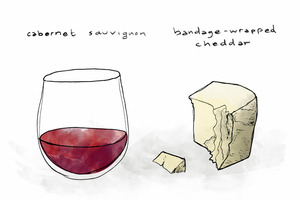 wine? How about cheese? Lucky for you we do too! We are excited to be partnering with Settembre Cellars for an evening focused on those very things. This Thursday, December 3, at 6 pm, join us as we head up to Settembre Cellars for a holiday-inspired cheese pairing class. Will has worked long and hard tasting, tasting and tasting again to finally select the cheeses that pair best with the wines in September's Holiday Pack: their 2011 Chardonnay, 2011 Cabernet Sauvignon, and 2011 Reserve Sauvignon. Tickets cost $27 and includes wine, cheese, and expert pairing instruction. Space is limited to 20 people and is filling up, so snatch up your tickets today if you want to join us on Thursday Night!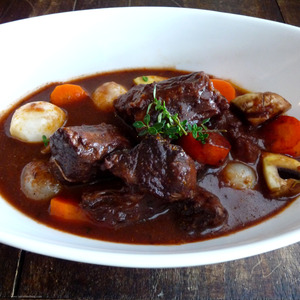 Friday Night Dinner: This Friday, Rebecca is honoring the dropping temperatures andwintery weather and cooking up a December Feast. It just begs to be enjoyed cozied up at home with a fire and a guilty bottle of red wine. This Friday, treat yourself to Beef Bourguignon with Colorado Grass Fed Beef, Brown Braised Onion, Roast Mushrooms and Cure Farm Root Vegetables.  Celery Root Mashers with Horseradish and Creme Fraiche are served alongside, with a  Baguette with a half wheel of Beurre de Baratte (of course ;). A Radicchio Salad with Pecans, Blue Cheese, Pomegranate Seeds and Caramelized Leek Vinaigrette rounds out your meal. Dinner for two costs $62 and will be hot out of the oven at 5:30!
Tastings galore!! We're kicking off December in style with a couple of incredibly special, and of-course delicious, tastings at the shop to help set you all up for the month of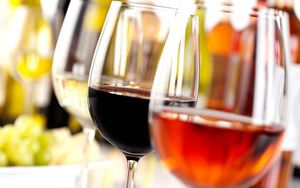 entertaining ahead. On Friday, we have our good friend Andrew Larson from La Encantada Vineyards with us from 4-6pm.Andrew lives here in Boulder and will be tasting his absolutely beautiful Santa Barbara Pinot Noirs. His wines are delicate, layered, sexy, utterly delicious and the perfect indulgence for a December evening. Then on Saturday we have Steve, Brian and Tavio from Giuliana Imports with us tasting Olive Oil up front and Wine in the back. These gentleman not only have the most incredible selection of olive oils and Italian wines in the states, they happen to be the most knowledgeable and educated importers we have come across. So pop by on Saturday from 2-5, taste some incredible oils and wines, and learn a little about these two amazing liquids. 
Thats all for today my friends! Don't forget that we have our Free Tuesday Night Wine Tasting from 4-7 tonight featuring big, guilty, value reds for winter and tomorrow Brad is whipping up a batch of fresh, hand-rolled pasta, a Porcini and Shiitake Ravioli to be exact.Thursday night we'll have freshly roasted chickens hot out of the oven at 5:30 and Friday is our Bourguignon feast! Enjoy the beautiful day and look forward to seeing you all in the shop soon!
Coral + Will