CURED: The Cognoscenti Edition (Vol. 5 Issue 14)
Good Morning Friends of Cured,
Another beautiful morning it is! We hope you all enjoyed the spectacular weekend and manage to sneak in some sunshine today before it chills down tomorrow. Don't worry – our fridge is stocked with chilled rose for today and our shelves are full of big guilty red wines for tomorrow, so we have you covered no matter what curve ball the weather throws us 😉
We have a bit of a different newsletter this week, but one that promises to be incredibly exciting for those of you who happen to be interested.
Cognoscenti Bike Tours, lead by our one and only Will Frischkorn (along with some other pretty bad a** ex-pro cyclists)
We couldn't be more excited to be partnering with Cognoscenti, a new high-end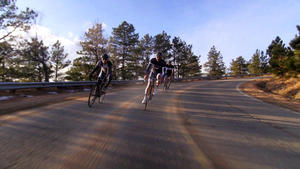 cycling and food travel business based here in Boulder.Wait, cycling and food…um, yes please! Sounds right up our ally.  As fans of our shop you've likely seen Karl and Andrew, co-founders of Cognoscenti, enjoying a coffee or sandwich and scheming up their new company.  When they first approached us, we first thought, "They beat us to it!", then quickly asked, "how can we be involved?"
Cognoscenti, meaning 'experts' or 'people in the know' has teamed up with ex-professional cyclists including Christian Vande Velde, Craig Lewis, Tim Johnson, Alison Powers, Meredith Miller and our very own Will Frischkorn, who will be guiding the fully supported, 5-day trip based out of the St. Julien Hotel & Spa.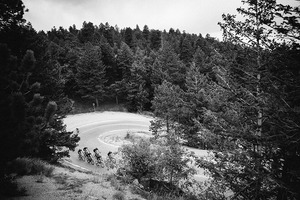 Many of us are lucky enough to call Boulder home, but it also just so happens to be the perfect place for a cycling staycation. We are spoiled with endless miles of roads that just beg to be ridden, with the added bonus of more incredible restaurants, microbrewery's and master sommeliers than we know what to do with.  All in all, it's the perfect base for a prodigious week of riding, eating and drinking.
The daily rides are epic, covering around 250 miles and over 25,000 feet of climbing over the course of the five days. The routes take advantage of Boulder's amazing scenery including the switchbacks of Flagstaff Mountain, a cruise along Peak to Peak Highway with majestic, snow-capped mountain vistas and jaw-dropping descents to town from altitudes over 10,000 feet.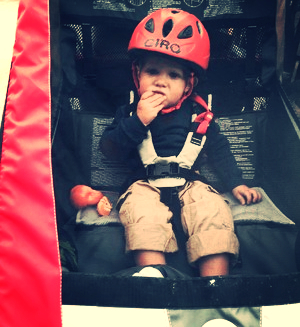 Guests will enjoy superb meals at some of the best restaurants in Boulder including James Beard Award winner Frasca, The Kitchen and PMG with breakfast and over the top lunches catered by yours truly here at Cured.
For more information visit their website cognoscenti.cc and be sure to watch their video https://vimeo.com/118778575. Reservations are available now and space is limited. Holden has already started training, putting in long hours in the chariot so he'll be in peak performance and able to keep up with his dad. If you too want to be pulled along in a chariot, send us an email with your height and weight so we can negotiate an appropriate price 😉  Happen to know anybody a bit more full-sized in stature who might be dreaming of an epic cycling visit to Boulder? Please pass this their way!
A few quick reminders while you mull that over! Tomorrow Brad will be whipping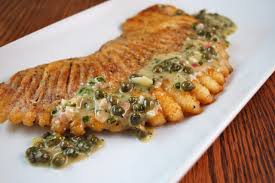 up ravioli with local feta, leeks, Parmigiano Reggiano and chives that Holden has been looking forward to all week long. It is also once again time for another FRIDAY NIGHT FEAST, a Spring Tasting Menu to be exact. Your choice of either Pescatarian or Vegetarian, the menu includes radish butter with a baguette and smoked trout spread (P) OR spring foraged mushroom pate (V). Followed by either seared skate with olive oil, lemon and capers (P) OR spring vegetable macaroni and cheese. Green garlic roasted turnips and an asparagus and warm wheat berry salad with preserved lemon, walnut, and round out what promises to be a delicious meal. $53 for two, and as always, reservations fill quickly so give a call today to reserve yours!
That's all for today my friends. Enjoy this gorgeous sunshine, swing by the shop tonight from 4-7 to taste a few fabulous new wines, and we look forward to seeing you all soon!
Will and Coral