CURED: The Christmas Edition (Vol. 5 Issue 50)
Good Morning Friends of Cured,
We  hope you all enjoyed  the spectacular weekend – we certainly did!! It's hard to believe that Christmas is just 4 short days away and that 2016 is just around the corner! We hope you're surviving the holiday madness and loving spoiling friends and family as much as we are. We know how busy you all are so we'll keep it short, we just have a few special things to share before St. Nick steals the spotlight!

Christmas Truffles!! That's right friends, we have once chance left to order Black and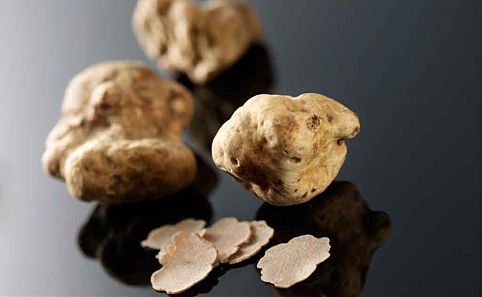 White Truffles, fresh in from Perigord and Alba, that will arrive on Wednesday, just in time for an extra special Christmas treat! Our mothers always tucked oranges at the toes of our stockings…think how wonderful it would be to replace that orange with a big ol earthy aromatic truffle…now that's taking stocking stuffing to a whole other level 😉 Blacks are coming in at $4/gram, white at $10.5/gram, and they are absolutely stunning! Because of holiday FedEx hours we're on a condensed shipping schedule this week, so give us a call TODAY to place your order! 
Christmas Eve Flower Pop-Up Shop: Some of you may remember, but last Christmas 
Eve we were blessed with a small fresh flower pop-up shop featuring Will's ever talented sister Frances. We had such a positive response from people ecstatic to pick up a fresh bouquet for their Christmas table along with their triple creme cheese and charcuterie selection, that we're excited to welcome her back for another year. She will be offering three different sized holiday center pieces that will be available for pre-order (special requests encouraged!) as well as a small selection for day-of browsing and purchasing. Bouquets run $65, $85, and $115 respectively, but as previously mentioned, she is open to making anything you fancy or desire. Give us a call or send us an email to place your order today!
Charcuterie Platter and Bread Pre-Orders. Reservations for crowns and platters started pouring in this last week which means Christmas truly is almost here. If you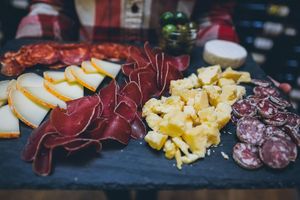 want our cheesemongers to build you a platter, laden with mouthwatering cheese, charcuterie, nuts and olives to take some of the pressure off of your holiday menu planning, simply give us a call, let us know how many people you'll be celebrating with, and let us take care of the rest! In a similar vein, crown (those beautiful rosemary lemon olive oil boules) orders for Christmas Eve must be placed by Tuesday morning so we can give our bakery ample time to prepare. They will (sadly) not be making us fresh baguettes on Christmas Eve (it turns out Santa has recruited the bakers to help him wrap presents), but we will have crowns, rustic loaves, and sourdough available for your gustatory pleasure. Kim and Jake will also be delivering fresh gluten-free baguettes on Thursday if that strikes your fancy. Pre-orders on all are recommended!!
Stocking Stuffers, Holiday Cheeses and Last Minute Gifts: Beyond the brilliant idea of a fresh truffle in the toe of your loved ones stocking, we also have and unparalleled selection of perfect little stocking stuffers for the chefs and food lovers in your life. From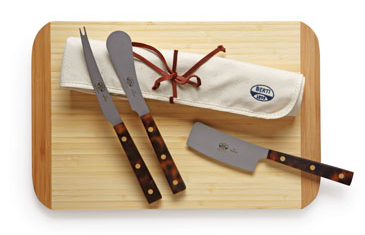 Bacon Jam to Colorado Bitters to Vanilla Bean Sea Salt to a truly glutinous selection of Chocolate, we've got you covered! We've also been saving a few extra special presents up our sleeve, such as the hand-crafted, Italian-made Berti cheese knives, that are so beautiful you almost want to hang them on the wall as art, the copper flasks and bottles of Amaro Nonino, and the new selection of Jean Vier tea towels just shipped in from France. Jess has also pulled out all the stops on her holiday cheese order, bringing in some truly special, unparalleled selections. We have not just one but two triple cremes studded with black truffles, an alpine selection just begging to be made into a most epic fondue, and more than a few hidden gems our cheesemongers are dying to share with you. So if you find yourself with a few minutes to spare in the midst of your holiday madness, pop in, have a nibble of a scrumptious treat, and pick up a last minute present to boot!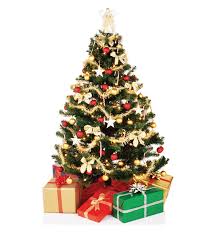 The week ahead: Our shop schedule is a little wonky this week with Christmas on Friday,so we just wanted to give you a quick run-down to help avoid confusion and chaos! We will be open Christmas Eve from 10:30-4, closed Christmas Day and the day after (the 26th), re-opening on the 27th as usual. We willNOT be hosting our Tuesday Night Wine Tasting this Tuesday, nor will the kitchen be making Chickens on Thursday (since we're closing early), however we still have 4 orders of Brad's otherworldly lasagna still available for this Wednesday night pasta, but they keep selling at the speed of light so give us a call asap if you want us to save you one today!
That is all for today my friends. Enjoy the sunshine out there, breath deeply in the midst of the craziness, and don't forget that a good glass of wine and chuck of cheese makes everything better!
Look forward to seeing you all in the shop soon!
Coral + Will
---