CURED: The Chocolate and Triple Crème Edition (Vol. 6 Issue 10)
Good Morning Friends of Cured,
We hope you all enjoyed yet another beautiful weekend! Picnics were flying out the door, people were enjoying afternoon glasses of rose on back patios, and we even found a couple of snowdrops poking their heads out on our morning run. We had an incredible time at Cochon 555 in Denver on Sunday afternoon, where we served up endless bites of cheese as five of Denver and Boulder's top chefs battled it out over the almighty heritage breed pig. We're pretty sure that in the context of that much pork, cheese is considered as a healthy balance, creating a well rounded meal 😉 Congratulations to Chef Troy Gardner of TAG who took home the grand prize, thought I must say the Pork Belly Arancini bite from our friends over at Pizzaria Locale had us still dreaming of it this morning.
We have a St Patty's Day Feast, new mini triple crème cheeses at Cured West, and an incredible new chocolate drool over this week!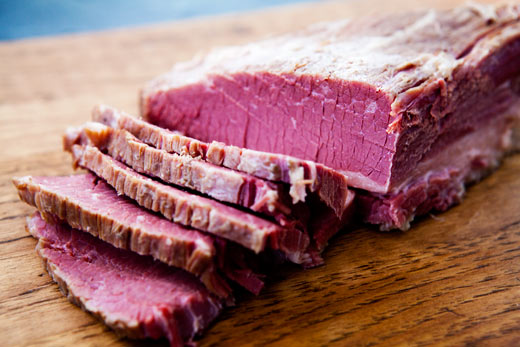 St. Patrick's Day Feast! We know its still 10 days out, but we're so excited about the upcoming menu that we just cant wait to share! Since St. Patty's falls on Thursday, we are replacing our normal Friday Night Dinner with a Thursday St. Patrick's Day Special. Next Thursday, March 17th, our chefs are making up a special Cured Corned Beef! It is dry brined over several days and slow cooked until it's meltingly tender and moist. Served with a Brown Butter Rutabaga Purée, Dry Cider Braised Cabbage with Bacon and Caraway, and Irish Soda Bread Pudding with Orange and Leopold's Apple Whiskey to round out your feast! Dinner for two costs $52 and will be hot out of the oven at 5:30!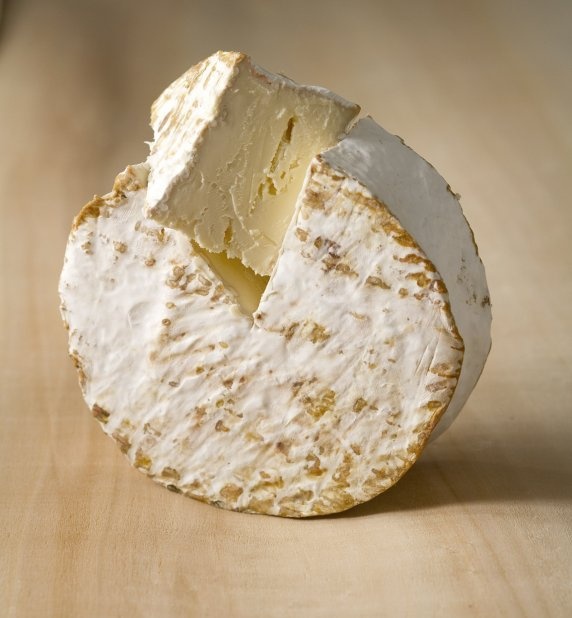 Cured West Exclusive: Mini Brillat Savarin Cheese! Many of you know and love Delicede Bourgone, the luscious, creamy, triple creme that has honored our cheese case at Cured since day one. For those of you who have a soft spot in your hearts (and tummies) for triple cremes, we think you're going to be excited by the newest cheese to grace our shelves, available only at Cured West, Mini Brillat Savarins! Named after the gastronome who famously said "Tell me what you eat and I will tell you who you are", this cheese is as brilliant as the man it is named after. 75% butterfat, with a fresh, lactic flavor and a luxurious paste, its flavor balances between mushroom and fresh buttercream. It is sold in perfect little dinner party sized wheels, and available starting today at Cured West ONLY!!
Areté Chocolate!! We couldn't be more excited to welcome a new chocolate into our epic display, this one coming to us from a husband and wife team crafting bean to bar chocolate out of Silicon Valley in California. The word Arete comes from ancient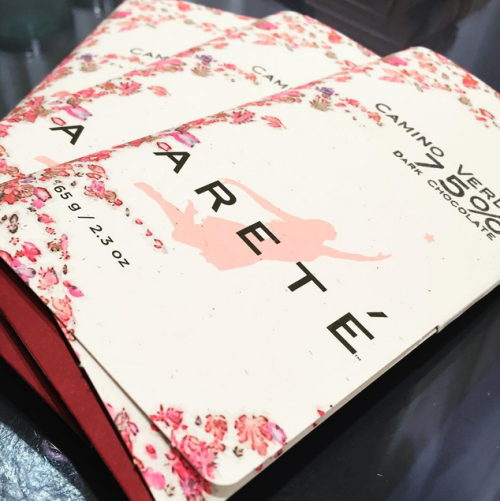 Greece, and in its simplest definition means excellence. But it is much more than that. Arete also embodies the ideals of virtue, of continuous learning and improvement, of realizing your fullest potential, and of celebrating the journey rather than the destination. It is about aspiring to unattainable perfection, striving for excellence, and honoring humility. No big deal eh?! 😉 David and Leslie chose this name as it captures almost perfectly their philosophy and approach to crafting chocolate. For every chocolate bar they make, they run a number of small test batches to get to know the personality and character of each origin. Once they have a feel for how to bring out the best that a particular bean has to offer, they hand craft our chocolate in very small batches that take a week or longer to go from the bean to a finished bar. They quite literally hand sign each and every bar only after they believe it embodies all the qualities worthy of carrying the Areté name. This is definitely the most geeked out we've gotten on chocolate for a while, simply because each bar embodies such a distinct flavor, aroma and mouthfeel, truly representative of the singe origin bean from which it comes. From beautiful Brazil that just screams red fruit to Fiji (the first single origin bar from Fiji we've ever had at Cured!) that explodes with notes of mocha and toffee, to Tanzania redolent with berry fruits and bright citrus, to Ghana that tastes so hazlenutty it reminds us of nutella, to Ghana where the bar tastes as rich as a chocolate brownie. Each bar is unique and addicting, and begs to be savored, contemplated and devoured! So if you love chocolate and are interested in a bit of an indulgence coupled with education, come in and try some of these incredible new bars.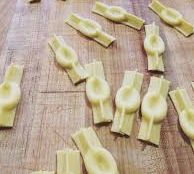 Don't forget that we have our Free Wine Tasting from 4-7 tonight and that tomorrow Brad is whipping up Fresh Hand Rolled Pasta, Braised Pork Belly and Blu di Bufala Scarpinocc with a Sugo Naturel. Yum! As always, Thursday brings us freshly roasted chickens and duck fat mashed potatoes, hot out of the oven at 5:30!
Enjoy the beautiful week ahead and look forward to seeing you all in the shop soon!
Coral + Will