CURED: The Catering Edition (Vol. 5 Issue 40)
Good Morning Friends of Cured,
We hope you all enjoyed the glorious, hot, summery weekend. It's hard to believe that October is in full swing and man oh man is it lovely. We can't seem to stop buying, decorating, and eating pumpkins, and Halloween is still weeks away! I will say however, a picnic at the pumpkin patch is a mighty perfect way to spend an afternoon if you find yourself on the hunt for a perfect few hours…

We had a busy weekend here at Cured, fully catering 3 fantastic events; a fundraiser on Mapleton Hill, a rehearsal dinner at Wonderpress (Congratulations Allison and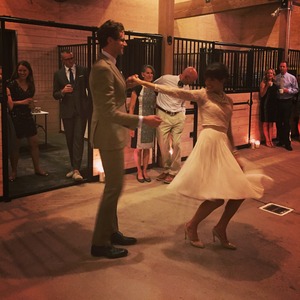 Nick!), and a full blown wedding at a horse ranch in Denver(Congrats as well Ellie and Tom!). Each was so delicious, so inspiring, and so much fun to be a part of it that it made us remember just how much we love helping you all make your event, big or small, something special. It also made us realize that the holiday season is just a hop, skip and a jump away and our calendar is already starting to book out. Whether you're looking for us tohost your company Holiday party, complete with a bar, black jack tables and roulette(yep, we did that!), or you want us to show up at your house with charcuterie platters, salads, tapas and a leg of Jamon Iberico to be sliced on site (Will sliced almost half a leg at the rehearsal dinner on Friday and was like a kid in a candy store), or you want our help to throw a seated, plated, 5 course meal for 15 of your closest friends (truffle season anyone?!) we would be honored and excited to be a part of your 2015 holiday season. Sadly, like all good things, our event calendar fills up quickly these next few months, so send us an email at catering@curedboulder.com to start planning your holiday bash as soon as you have a date in mind!
Friday Night Dinner: This is how I know October is already flying by: it is once again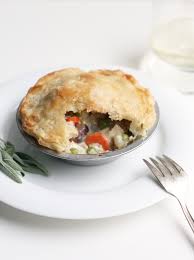 time for our fortnight Friday Night Feast, cooked up in our kitchen and hot out of the oven at 5:30 for you to take home and enjoy. This week we're indulging the fall weather with Fall Comfort Food in the form of a truly-other-level Turkey Pot Pie. Enjoy some Roast Pumpkin Soup with Half Loaf of Fruit and Nut Bread with Maple Spice Butter and a Dressed Arugula with Sugared Cranberries, Bacon Lardons and Pepitas salad to round out your meal. Indulge in Two Cured Raspberry Bars and a pint of High Point Creamery Vanilla Ice Cream for Dessert! Dinner for two costs $56 and has already started selling quickly so give us a shout if you'd like to reserve your dinner today!
Celebrating our Food Connections: A Fundraiser for the Growe Garden to Table Foundation. Join us and the Growe Foundation on Friday, November 6th, as they "Celebrate the Harvest"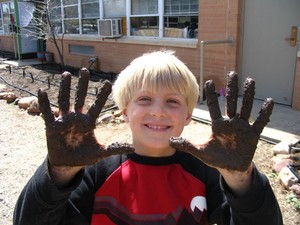 with an evening of Gratitude and Giving at Cured, honoring a plentiful 2015. We could not be more excited to partner with this incredible organization yet again and host an evening of small bites, sips and conversation with the people who make the Growe Foundation all that it is. There will be an ongoing silent auction, a vivacious live auction you don't want to miss, and a keynote speech from Sara Brito, the Executive Director of The Chef's Collaborative on the current food system, energy, and the importance of education and getting kids passionate about getting their hands into the dirt. There are some pretty amazing auction items up for grabs if I do say so myself, such as a private tour (and tasting) at Avery Brewery complete with a limo and 10 of your closest friends, or the generous offer from the Fiske Planetarium for a 20 person private tour and event at their newly renovated planetarium (better watch out, Holden and his buddies are already pooling together their funds to bid on this one), or the wine and cheese pairing class led by Will and Holden with 5 of your comrads in the comfort of your home. All in all, it promises to be a fun, delicious, and hopefully beneficial evening for a foundation that is close to our hearts, and bellies, and we would love for you to join. Tickets are $65 per person and can be purchased from the Growe website; www.regonline.com/2015curedconnections.
That seems to be all for today my friends! A quick note about theScarpetta wine deal we've been offering for the last two weeks: We're starting to get low on our supply so we're going to cap off the promotion at tonight's Tuesday Night Wine Tasting (from 4-7), where we'll pop open the Scarpetta line-up and offer the last shot at our amazing promo: buy any two Scarpetta wines and get a bottle of Frico Rosso for Free. Wednesday brings us fresh, hand rolled pasta as always, and this week sounds incredible with a Braised Short Rib Mezzaluna with Marinara sauce. Thursday we have freshly roasted chickens and duck fat mashed potatoes hot out of the oven at 5:30 and Friday is our Pot Pie Feast!
Enjoy the beautiful week ahead and look forward to seeing you all in the shop soon!
Coral + Will