CURED: The California Dreaming Edition (Vol. 5 Issue 10)
Good Morning Friends of Cured,
We hope you're all enjoying the return of the sunshine and melting of the snow as winter once again gives way to 60-degree days and blue skies. No doubt we'll get another taste of snow and cold before spring officially arrives, but we can't help but enjoy these oscillations giving us the best of both worlds right now.  While a bit worrying big picture, going from skiing in the park to riding bikes in shorts all in one month is pretty amazing!
Will, Holden and I actually escaped just before the last storm hit and have spent a week out in northern California, visiting friends and producers, tasting cheese, drinking wine, and soaking up the inspiration that comes from a visit to such a food filled place. It has been quite a treat and has certainly re-invigorated our love for some of our favorite California-made products that dot our shelves here at Cured. For the next few weeks, we'll be sharing a few of the highlights from our trip, introducing you to the incredible makers behind these even more incredible products.

Grove 45 Olive Oil: There are a few things here at Cured that we take home in obscene, almost embarrassingly so, amounts. Olive oil just so happens to be one of those things. A bottle that one would imagine to last a month is gone in a matter of days at our house.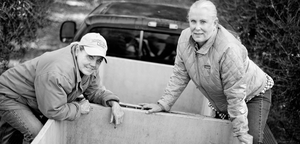 We use it on everything, and in copious amounts. So it was quite exciting to get to visit one of our favorite producers of this heavenly liquid, who, in our humble opinion, are making the most gorgeous extra virgin olive oil that Napa Valley has to offer. Grove 45 is a venture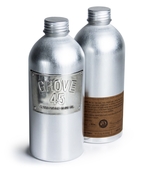 that started in 2009 when long time friends, Nena Talcott and Bonnie Storm, decided to venture into business together. Between them they had 45 years of farming experience and had both produced gold medal award winning extra virgin olive oils under different labels. Bonnie had a ranch in a remote (and utterly stunning we might add!) corner of the Napa Valley with 800 olive trees that she imported from Italy in 1994. Thusbegan Grove 45. The two women (who also, I must add, happen to be gorgeous, hilarious, and 70 years old to boot) are involved in every aspect of the oil production, from driving the tractor to helping press the olives to hand labeling every single bottle they produce. The oil is rich, full and powerful, ample with flavors of grass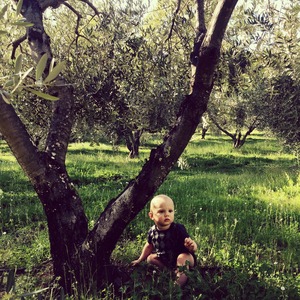 and bursting with bright green polyphenols. And the packaging…oh the packaging. Each bottle is made of gorgeous, rustic aluminum with a food grade liner to preserve the quality of the oil, and marked with an embossed pewter label that the ladies apply by hand. Grove 45 is named after the year they were born, 1945. The year Nena and Bonnie began collecting Social Security and became eligible for Medicare, their new venture took shape. Makes you feel a little lazy eh? Holden absolutely loved the olive groves, and couldn't get enough of the golden liquid drizzled on top of smoked salmon that we (well, some of us…) enjoyed along side a bottle of sauvignon blanc made by the farmer next door. Perfect for finishing dishes, dipping bread, or practically drinking by the spoonful, Grove 45 oil is as delicious as the package is beautiful. We highly recommend giving it a try.
Cowgirl Creamery Triple Crème delights. Even in the midst of California's drought, this could be the most beautiful time of year for a visit. The blossoms are popping out on all the trees, the hills are blanketed in the most vibrant green grass, and cows everywhere lazily graze their way up and down hills, making for a most idyllic scene. From where we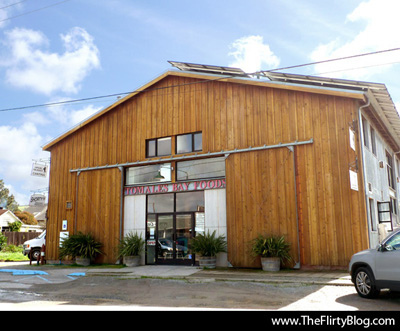 were staying, it wasn't a long pop over to Pt. Reyes Station and we couldn't resist going to taste some of our favorite cheeses at the source. A stop at an oyster shack or two perched along the coast while we were at it wasn't bad either! Many of you are familiar with Cowgirl Creamery, one of the foremost, pioneering, and delicious American Artisanal cheese producers around. It was started in the early 1990s by two friends, Sue Conley and Peggy Smith, who shared a love of food (Peggy worked at Chez Panisse for 17 years and Sue owned a diner in Berkeley) and a desire for a new challenge. They started Tomales Bay Foods in an old barn in Point Reyes, featuring a cheesemaking room at the entrance of the building. They would source milk from neighboring Straus Family Creamery, and our beloved Mt. Tam and Red Hawk were born. While much of their production is now offsite in Petaluma, a small amount of cheese is still made in the same beautiful old barn and could not have been a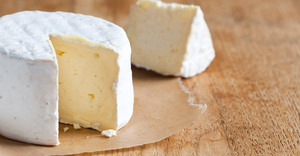 more lovely setting for a visit. We picked up a wheel of Mt. Tam, and I swear, that cheese didn't stand a chance against the two…well, technically three…of us. It was unctuous, creamy, and perfectly ripe. The rind was delicate and velvety with soft mushroom notes that perfectly balanced the grassy, sweet, indulgent creation that was the paste of the cheese. We devoured the wheel in about 5 minutes flat, ohhing and ahhing and mmmming the entire time. It disappeared so quickly that we had to go back and treat ourselves to another wheel, this time Red Hawk, Mt Tams equally creamy, and slightly funky younger brother. Laden with umami and pungent, almost meaty notes so perfectly balanced against the sweetness of the creaminess, Red Hawk met a similar demise at our hands. In terms of American cheese, Cowgirl Creamery is huge, sold at independent shops, farmers markets, restaurants and the best grocery stores across the country. However, Peggy and Sue have managed to maintain the quality, consistency, and utter scrumptiousness of their product that made our visit to their old barn so pleasurable…and filling!
St. Patty's Friday Night Dinner, March 20: In honor of St. Patrick's Day next week, Cured is making a very special Friday Night Dinner featuring the oh so beloved Corned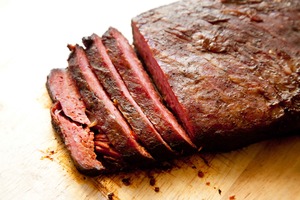 Beef, Two Ways. Corned Beef is one of those foods we utterly love, so rarely eat, and almost never have the time or energy to make. Lucky for us (and you!), our chef Rebecca is a bit more ambitious than yours truly and is whipping up a feast for you all next Friday night.  Your choice of Corned Beef Brisket or Beef Tongue (or enjoy both for an additional $10). Our corned beef is dry brined over several days and slow cooked until it is meltingly tender and moist. Served with brown butter rutabaga puree, vinegar kissed braised cabbage, simple Oxford Gardens greens with house made dijon vinaigrette, and a carrot halva for dessert, a spiced ground carrot pudding with golden raisins and pistachios. Dinner next week is $53 for two.  As always, reservations tend to fill quickly, so give a shout today to reserve yours soon!
That's all for today friends. Don't forget that Brad has been in the shop since six this morning, whipping up fresh, hand rolled pasta. This week he's making Panzerotti with cremini and portabella mushrooms, speck and chevre. Yum! Tomorrow night means freshly roasted organic chickens with duck fat mashed potatoes, hot out of the oven at 5:30.  Give us a call if you would like us to set aside some pasta or a chicken for your dinner this week.
Enjoy this most gorgeous of days and after a few days away we look forward to seeing you all back in the shop soon!
Will + Coral