CURED: The Birthday Edition (Vol. 5 Issue 31)
Good Morning Friends of Cured,
We hope you all enjoyed yet another beautiful week/weekend!  We certainly did! Our RiverBend Farm dinner was overwhelmingly delicious, and our Saturday was filled with a baby shower and a surprise 50th birthday party which we were honored enough to cater. So much good food, wine and fun to be had! In the midst of all the craziness, we nearly forgot thattoday marks a very special day for us here at Cured.  It's our birthday!! Today marks 4 years since we opened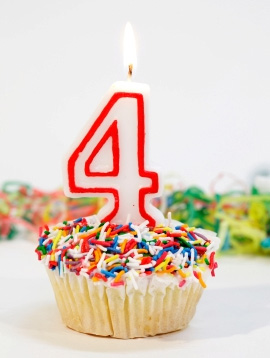 the doors to our little shop which is pretty hard to believe! When we think back over the past four years, we are constantly in awe and humbled but how our shop has grown. We would not be here today without the support of each and every one of you, and we cannot even begin to express our gratitude to have so many of you as customers and friends. So thank you, from the bottom of our hearts, for putting up with us these past years and here's to many, many more to come. Since Cured feels much like our first born child, out of curiosity, I googled the typical development of the average four year old. Here's what I found:

During the fourth year, a child typically:
• Gains weight at the rate of about 6 grams per day…hmmm, Will and I might be on that trajectory 😉 
• Sleeps 11 to 13 hours, usually without a nap….we're definitely messing up there!! 
• Shows improved balance…we take more vacations and get our for our morning runs more consistently if that counts as balance 😉 
• Can cut out a picture using scissors…have you seen the scissors we have at Cured?! They're massive!! 
• Hops on one foot without losing balance…depends on how many bottles of wine we've had…
• Has a vocabulary of more than 1,000 words…we know at least 1000 cheeses and wines at this point! 
• May use words that aren't fully understood…I'd say certain food terms still fall into that category! 
• May begin using vulgar words…we try our best not to 😉
• Tries to be very independent…I'd say with out rock star managers our little shop is crushing it there
• Commonly has imaginary playmates…wait, the big pink pig over the register isn't real?! 
• Is able to tell the difference between two objects based on things like size and weight…or between two salamis based purely on flavor profile
• Rebels if too much is expected of him or her…I'm not sure we'll ever grow out of that 🙂 
I'd say all in all Cured seems to be right on track for a four year old, at least right on our track, and that's what really matters!!
I asked Will what he wanted to do to mark this birthday and his answer came in approximately 1.3 seconds. Eat lobster and drink wine. Lucky for us we have a pretty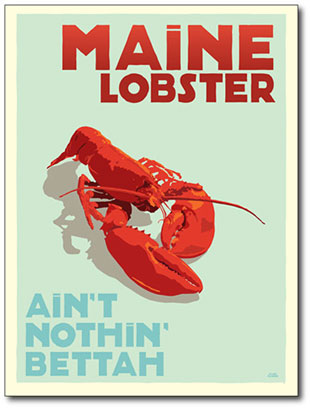 well stocked, all-be-it miniature wine shop at our fingertips and Will just so happens to have an uncle in Maine who has access to the most incredible fresh Lobster we have ever tasted. Don't worry, we're not going to leave you out! Instead, for this week's Fresh Fish Friday, we are bringing in a pretty special delivery of fresh Maine lobster, right out of the ocean and onto your plate.  As a child, Will spent a huge amount of time in Maine, just down the road from where is mother grew up, and with a lot of family still in the area, it seems like each and every one has a friend who is a lobster fisherman.  His Uncle John happens to know our favorite, and his good friend, Troy, from Plant Seafood in Bath, is on the hook to ship a monstrous box out this way on Thursday, arriving to the shop Friday afternoon.  If you'd like to put your name down for a lobster, two, or ten, give us a shout at the shop.   Lobsters will be in the 1 and ¼ pound range, will still be snapping away (at least if you were to take the rubber bands off their claws), and cost $24 each.  Orders must be placed by Wednesday (tomorrow!) at noon and Lobsters will be shipped our way Thursday and ready for your dinner Friday!
So we all know what we'll be devouring for dinner Friday Night!!  Plus, at least in our household, we'll be enjoying freshly made hand-rolled pasta (Mushroom, Ricotta and Chive Agnolotti to be exact) on Wednesday and a freshly roasted chicken with duck fat mashed potatoes on Thursday. And maybe a cupcake or two or ten on all the days in between! Birthday celebrations should last all week after all….
We hope you enjoy your beautiful Monday and know how grateful we are to each and everyone of you for all of your support these last four years. We hope to see you all in the (quite mature) shop soon!
Will + Coral