CURED: The Back to School Edition (Vol. 5 Issue 32)
Good Morning Friends of Cured,
What a deliciously cool morning it is! It's the kind of morning that begs you to pour a second cup of coffee, curl up under a blanket, and dream of cool fall days that are just around the corner. We hope you all enjoyed the weekend (hot as it was!) and for those of you who are coming back from vacation and getting ready to head back to school, we hope the transition is smooth and that the summer was satisfying! Holden is getting ready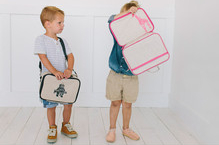 to start his little version of school next week, and I can honestly say that we, and our staff, have had about as much fun as one can imagine picking out his lunch box and trying backpacks on him from the amazing SoYoung line here at Cured. He loves them all, but seems particularly taken with airplanes and robots at the moment 🙂 Plus, we recently got the Bees Wrap sandwich wraps into the shop, which are just perfect for wrapping up Holden's current favorite Life of Riley Cashew Butter and Blue Chair Concord Grape Preserve sandwiches. It's pretty much the most epic PB&J we've ever tasted if I do say so myself! Speaking of delicious, we have a few tasty treats on the menu for the week ahead that we do hope you'll enjoy!

Little Peaks Macaroons: Saturdays just keep getting better and better here at Cured. Two weeks ago Frost'd was with us tasting their amazing coconut oil frosting, and last week Little Peaks Bakeshop from down in Denver spoiled us with at visit to taste the newest sweet treat addition to our shop, their beautiful boxes of hand crafted French Macarons. There is little better than a perfect macaron, delicately sweet, perfectly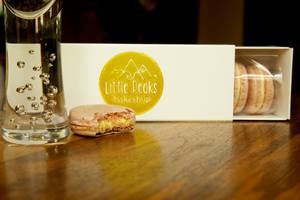 yielding while simultaneously ever so slightly crunchy…they are heaven. When left to our own devices, we've been known to make a dozen disappear in the blink of an eye. Little Peaks Bakeshop is a Local Denver bakery that specializes in French macarons and financiers (small French-style cakes). They focus on quality of ingredients and delicious, well-balanced flavors in their desserts.  They are passionate about baking, and passionate about providing Denver and Boulder with the best tasting and unique confections one can imagine. They have two offering of perfectly boxed, 8 piece macarons that now live in our fridge. One is the traditional favorites, the other is inventive, delicate flavors they've designed to pair with champagne. Apricot cream cheese? Mint Sweet Pea? Blueberry Lemon or Sea Salt Caramel? Yes Please!! Frozen they have a month shelf life, and they'll keep for over a week in your fridge for an easy evening sweet treat.
New Cheese – Hummingbird! Hummingbird is one of the most beautiful new cheeses to enter our case, coming to us from The Farm at Doe Run in Coatesville, Pennsylvania. The farm is based on the philosophy of sustainable, organic farming. In order to reflect the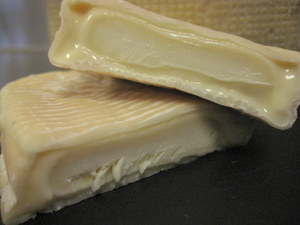 bounty of the seasons while being stewards of the land, the farm practices rotational grazing of herds of Jersey cows, East Friesian sheep, and Saanen and Nubian dairy goats. Hummingbird is a fresh sheep's and cow's milk cheese with a beautiful, delicate bloomy rind. It is mild, delicate, buttery and creamy, with earthy aromas and savory notes of straw and mushroom that begin to develop as the cheese ages. The perfect summer cheese, Hummingbird pairs beautifully with dry cider, mineral driven white wines, rose of any varietal, and summer wheat beers. We just got a fresh batch in yesterday that are absolutely gorgeous, so pop on by this week and give them a try! In addition, as so many of you have begged for its return, we just received another shipment of the amazing butter we brought in for our Cured de France package this summer.  Give us a shout if you'd like us to hold one, or stop by the shop for Rudolphe Le Meunier's amazing Beurre de Baratte while this shipment lasts.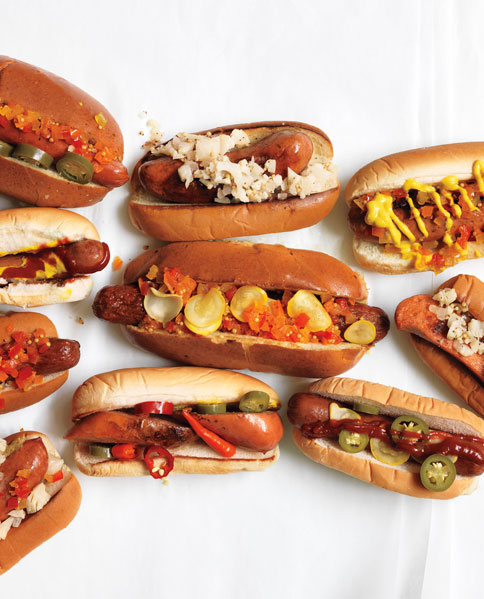 Friday Night Brat Dinner: It may sound silly, but at least once a week we find ourselvesfiring up the grill and pulling out the brats. They really are one of our most favorite meals; so simple, yet so delicious.With the slightly cooler weather these last few days, it made us realize that summer is quite literally flying by, and that we had better light up the grill and savor the hot weekend ahead. So, for this Friday, we're inviting you into one of our favorite weekly dinner rituals: Cure Farm Brats, freshly baked Pretzel Buns, House Made Green Apple Sauerkraut, German Style Potato Salad, and Dressed Field Greens, all pulled together and ready for you to create the perfect grilled dinner at home. Dinner for two costs just $25 and as always, tends to sell quickly so give us a call asap to reserve yours!
On a side note, due to a minor oven issue, we will sadly not have roasted chickens this Thursday night. We promise to have things fixed and back up and running by next week, and apologize immensely for the cancelation. Luckily we still have fresh, hand rolled pasta tomorrow,  a farfalle with a perfect summer basil pesto, and Friday Night brings our Brat dinner!
Enjoy the beautifully cool day and the week ahead, and look forward to seeing you all in the shop soon!
Will + Coral
---