CURED: The Art of the Picnic Edition (Vol 5 Issue 21)
Good Morning Friends of Cured,
Happy June!! At long last the sun has come out, the grass is gloriously green and picnic season is officially upon us. In honor of this wonderful time of the year, we would like to dedicate this email to our most beloved pastime, picnicing.
First however, we have to quickly share our upcoming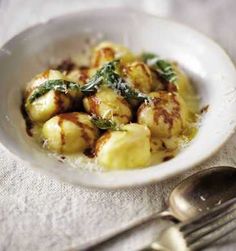 Friday Night Feast, because, in my humble opinion, it might be the most delicious sounding dinner to date. This Friday, June 5th, Rebecca is whipping up a Summer Extraveganza. To begin, we have Bresaola with Grapefruit Reduction, Shaved Fennel and Mizuna. Followed by House Ricotta Gnudi with Spring Peas, Hen of the Woods Mushroom and Brown Butter along with Roast Beets with Sumac, Fresh Mint and Mascarpone to round out your meal. Finally, a freshly baked Rhubarb Crumble finishes it off! Dinner for two costs $56 and will be hot out of the oven at 5:30. Dinner reservations are filling quickly so give a call asap to reserve yours today!
Now, onto the picnics we've all been waiting for…
(pĭk'nĭk) n.
 1. A meal eaten outdoors, as on an excursion.
2. Slang. An easy task or a pleasant experience.
According to The Oxford English Dictionary, the word "picnic" originally referred to fashionable social entertainment in which each person contributed a share of the provisions. In the early 19th century, The Picnic Society was formed in London by a group of fashionable people for purposes of entertainment. Each member was expected to provide a share of the entertainment and of the refreshments, and this idea of mutual sharing or cooperation was fundamental to the original significance of the picnic.
Even in modern times, picnics are still regarded as a romantic dining experience. Whether enjoyed in a park with family in friends, on top of a mountain after a vigorous hike, or on the living room floor after a long day, there is still no better way to unwind, disconnect, and reward yourself with the simple pleasures of life.
Our Picnic Selection:
1. The Stolen Hour – $40 for two escapees
60 minutes. That's all it takes to give yourself an escape. Plop down, unpack your picnic,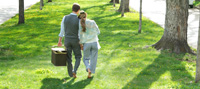 and savor a few stolen moments away from reality.
INCLUDES: A Cured lunch box with 3 pieces of cheese, 2 chunks of salami, House fig jam,34º Crackers, and a bar of Poco Dolce Chocolate.
2. The Backcountry Picnic:  $55 for two adventurous souls.
INCLUDES: A bag ready to drop into any backpack with 2 sturdy chunks of cheese, 2 hearty chunks of salami, Marcona almonds, Nita Crisp Crackers, 2 apples, and two house baked cookies to fuel your adventure.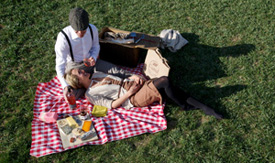 3. The Red Rocks Box: $85 for four tailgaters
INCLUDES: Loaded up in a Cured jute shopping bag you'll find 3 cheeses, 2 meats, Marcona Almonds, house olives, a baguette, a pasta salad, house hummus, MM Local Hot Pickled Peppers, Cured's fig jam and Poco Dolce Chili Squares.
4. The Proper Picnic: $100 for two whimsical souls. 
INCLUDES:This evening escape comes in a returnable vintage picnic basket and contains 3 cheeses, 3 meats, a Baguette, Frasca's Red Pepper Jelly, a jar of MM Local pickled veggies, Cured's house olives, Marcona Almonds, an apple, and a bar of Mast Brothers Chocolate.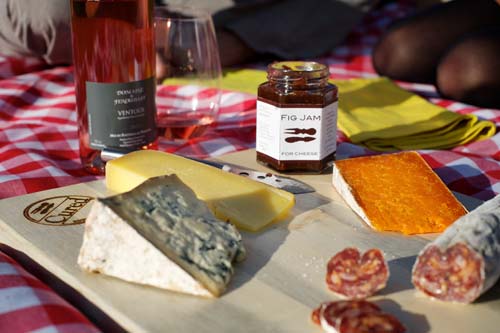 To order a picnic, simply give us a call at 720.389.8096 or send us an email at answers@curedboulder.com and we'll be happy to get you all set up.
So next time you're looking to romance a special someone, catch up with an old friend, getting ready to bag another 14er, or showing your visiting family just how beautiful Boulder is, we recommend popping by the shop and letting us build you a picnic, because every activity is better when you add a little meat, cheese and chocolate!
Just a quick reminder that Brad is whipping up fresh pasta tomorrow, fettuccini with spring peas and mushrooms to be exact. Thursday night is freshly roasted chickens with mashed potatoes and Friday Night Rebecca is cooking up her feast.
Look forward to seeing you all in the shop soon!!
Will + Coral
---