CURED: The All Things Fall Edition (Vol. 5 Issue 42)
Good Morning Friends of Cured,
What a perfect fall weekend! We hope you all indulged the beautiful sunny perfection outside and took some time to enjoy the last full weekend of October. Crazy! As excited as we are for Halloween (Will happens to have a soft spot for KitKats and Reeces Pieces) we could not be more excited for the arrival of November. Not only does it mean epic amounts of turkey and pumpkin pie, the start of holiday music, and truffle season, this year, November also brings us the opening of our newest venture…Cured West!! That's right friends, we officially have 1 week to go!!! We will (fingers crossed) be opening our doors at 2019 10th street in a week from today (Wednesday November 4) at 10:30 am. The plan is to be stocked with multiple soups, a mirroring selection of our daily sandwiches (plus a few extra special daily offerings we have up our sleeve) and a tantalizing array of salads and spreads to fill your mid-day hunger pains. There will also be fresh baguettes, pretzels, a selection of our favorite olive oils and vinegars, a curated offering of  cheese and salami to get you through a last minute dinner party, and an expanded chocolate selection, second to none. Our hope is that you will come to Cured West for a sandwich, and leave with all your pantry, and party, essentials. We spent today beginning to stock the shelves and testing out our epically sexy, all white, new hand crank slicer, and I have to admit, it's starting to feel quite real, and VERY exciting!! We will keep you posted as we plug away at the last details and hope to see you on the West End next week!!

River's Edge Chevre. Many of you who have been with us for a while have most likely had the pleasure of tasting the incredible cheeses that come to us from Rivers Edge Chevre out in Oregon. For those of you who haven't, let me tell you, you're in for a real treat! Rivers Edge Chevre makes a variety of fresh and aged artisanal farmstead goat cheeses that are hand-crafted in Oregon's Central Coast Range. The cheesemakers for Rivers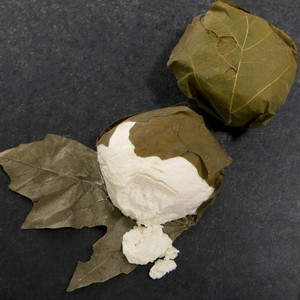 Edge are a mother and daughter team, Pat and Astaea Morford, who do everything from delivering, feeding, vaccinating, and milking the goats, and then make their unparalleled, multiple award winning cheese on top of it all.We are honored to be one of the few shops outside of Oregon who carry these incredible cheeses and I have to admit, each time we get a new shipment in it's all Will and I can do to keep ourselves from eating one a day. Our current two favorites are the Up in Smoke and the Fall Crottin, each robust, flavorful, and simultaneously delicate in its own right. Up in Smoke is a hand-formed ball of fresh chevre laden with mineral and citrus notes, that is smoked over alder and maple wood, then wrapped in a smoked maple leaf that is misted with bourbon to help it perfectly wrap around the beautiful ball of chevre inside. It is at once bright, fresh, and woodsy with a civilized campfire essence that plays perfectly off the creamy chevre. We also have a fresh batch of the Fall Crottin which happens to be the best batch I think I have tasted yet. These are made from fresh chevre that is hand-ladened and drained into a small crottin shape. The Fall iteration is drizzled with truffle oil and topped with a maple leaf, creating a perfect balance of mineral, citrus, earth and must. They are truly to die for. We just got a fresh shipment in last week so they should withstand Will and my addiction for at least another week, so come on by and pick one up if you're searching for a weeknight, or weekend, indulgence.
Growe Foundation Event!! I don't know about you all, but we're getting quite excited for the Growe Foundation Event we're hosting next week. Many of you have already signed up to join us, but for those of you who are unaware, next Friday, November 6th, we're partnering up with the Growe Foundation to 'Celebrate our Food Connections'. We are honored to be hosting a fundraiser for the Growe Garden to Table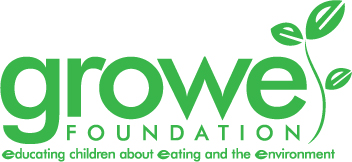 Foundation, as they Celebrate the Harvest with an evening of Gratitude and Giving at Cured, honoring a plentiful 2015. The evening will be filled  with small bites, sips and conversation with the people who make the Growe Foundation all that it is. There will be an ongoing silent auction, a vivacious live auction you don't want to miss, and a keynote speech from Sara Brito, the Executive Director of The Chef's Collaborative on the current food system, energy, and the importance of education and getting kids passionate about getting their hands into the dirt. There are some pretty amazing auction items up for grabs if I do say so myself, such as a private tour (and tasting) at Avery Brewerycomplete with a limo and 10 of your closest friends, or the generous offer from the Fiske Planetarium for a 20 person private tour and event at their newly renovated planetarium (better watch out, Holden and his buddies are already pooling together their funds to bid on this one), or the wine and cheese pairing class led by Will and Holden with 5 of your comrades in the comfort of your home. All in all, it promises to be a fun, delicious, and hopefully beneficial evening for a foundation that is close to our hearts, and bellies, and we would love for you to join. Tickets are $65 per person and can be purchased from the Growe website; www.regonline.com/2015curedconnections.
Phew!! That is just about all for today my friends. Don't forget that we have fresh made pasta in the shop today, a very October appropriate Tagliatelle with Pumpkin Brodo with Pancetta Lardons, and Thursday brings us freshly roasted chickens with duck fat mashed potatoes, hot out of the oven at 5:30. Also, next Monday, November 2nd, both Cured and Boxcar will be closed for the day so we can do a little housekeeping and much needed maintenance inside. We apologize for the inconvenience and thank you in advance for your understanding!
Enjoy this beautiful fall week and look forward to seeing you all in the shop soon!
Coral + Will