CURED: Stinky Cheese and Superbowl Edition (Vol 5 Issue 4)
Good Morning Friends of Cured,
We hope you've all enjoyed this most beautiful of weekends! It kind of feels like its June rather than January, but I have to admit, our picnic loving selves cant complain! We have some rather delicious items on the docket this week, so without further ado…
Winnimere is finally in the house!! This could be one of  our favorite weeks here at Cured, for one reason in particular. It is the week that the oh-so decadent, utterly indulgent, and otherworldly addictive Winnimere lands in our little cooler of soft cheese. Some of you already know what we're talking about from years past, and are likely beginning to drool accordingly. For those of you who don't, Winnimere is a truly special American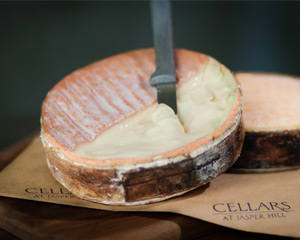 cheese. Modeled after Jura Mountain classics such as Vacherin Mont d'Or and Försterkäse, Winnimere is one of the few soft American cheeses made from raw milk.Keeping with tradition, Winnimere is made only during the winter months when Jasper Hill's Ayrshire cows are producing ultra rich milk from their hay based diet.  The young cheeses arewrapped in strips of spruce barkthat has been harvested from Jasper Hill Farm's woodlands and during aging, the cheese is bathed with a cultured salt brine, which leads to a perfectly pleasing, stinky rind. By the time we get the cheese, it is soft, decadent and spoonably unctuous. It tastes of bacon, sweet cream and spruce. We recommend enjoying Winnimere by peeling away a bit of the top rind and diving in with a spoon, a good bottle of wine, and a group of lucky friends. Winnimere lands in our fair shop mid-day and should be around for the next few months (fingers crossed!!) so come on in and give it a try when you're in the mood for a real treat.
Super Bowl Sunday Foot…and a half…long Sandos! It's that time of the year again, the time when large men in tight pants run around, tackling each other and chasing a ball, giving the rest of us an excuse to kick back, relax, turn on the TV and enjoy the ultimate American spectacle…hopefully fueled with good snacks and plenty of libations. We happen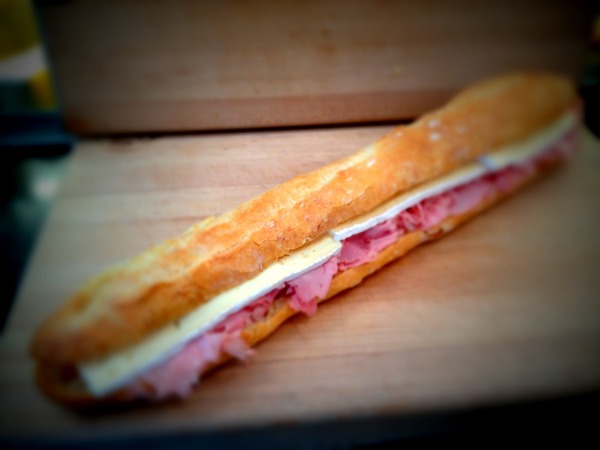 to love the Super Bowl here at Cured, perhaps because of the excuse it gives us to make massive charcuterie platters and enjoy the bevy of Colorado craft brews at our fingertips. For the past 3 years,each Super Bowl Sunday we've had far too much fun creating massive foot…and a half…long sandwiches, perfect to be sliced into bite sized pieces and shared with a big ol platter of meat and a group of friends, or, for those of you a bit more ambitious, to be enjoyed by yourself with a good six pack of beer 🙂 Made on an entire baguette, each sandwich is the size of 3 normal Cured concoctions, and can be left whole or sliced up depending on your whim and fancy. This Sunday, we are offering our most classic of sandwiches: The Spicy Frenchman (brie, butter, French ham and peach jalapeno jam); the American Classic (rustic salami, sharp Wisconsin cheddar, Dijon mustard, aioli and romaine); and the Mediterranean (our veggie classic with house made hummus, olive tapenade, feta cheese, sliced cucumbers and oxford gardens greens). Large sandos cost $25 each and must be ordered by Friday at close.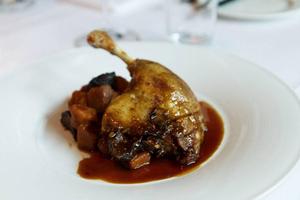 Friday Night Dinner: Holden is excited to announce that it is once again time for our bi-monthly Friday Night Feast! To kick off February, 6th, our wizard chef Rebecca is whipping up Whole Braised Duck Legs in a Colorado Porcini Broth and Raw Shaved Veggies and Duck Cracklings.  An Arugula Salad with Tart Lemon Dressing and  Shaved Pecorino Ginepro freshens things out before you wrap up with a Cinnamon Egg Custard Tart in a Hazelnut Butter Crust.  Yum!! Dinner for two costs $47 and as always, tends to sell out quickly so call ASAP to reserve yours today!
Don't forget about tomorrow nights fresh, hand-rolled ravioli with swiss chard and Cured's house ricotta, pine nuts and extra virgin olive oil and of course Thursday night's freshly roasted chicken and duck fat potatoes, hot out of the oven at 5:30!
Phew! Thanks for bearing with me! As a quick final teaser, we want you to know that we have a few special somethings up our sleeve for Valentine's Day. Think decadent dinner, gorgeous flower pop-up shop and indulgent truffle tasting….we'll fill you in on the details next week! Just know there is no need to stress about your plans – we have you covered!
That's all for today. Enjoy the gorgeous sunshine out there and we look forward to seeing you all in the shop soon!
Will + Coral
---