CURED: Picnics and Pop-Up Edition (Vol. 6 Issue 19)
Good Morning Friends of Cured,
We hope you all enjoyed the crazy weekend, whether you were celebrating graduation, spending time with mom, or simply dodging thunderbolts and rain clouds as they moved across town. We always have so much fun this weekend meeting all the families who are in town celebrating and building picnics for all the mothers to enjoy on hikes and in grassy parks. Thank you for letting us be a part of your celebration and weekend! Speaking of picnics, we consider May to the be 'official' start to picnic season here in Boulder and are excited to share this year's picnics with you!

According to The Oxford English Dictionary, the word "picnic" originally referred to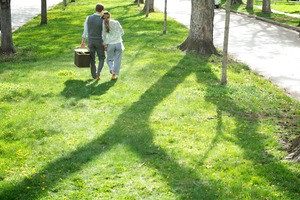 fashionable social entertainment in which each person contributed a share of the provisions. If you delve deeper into the etymology, the Columbia Encyclopaedia says a picnic is "a social gathering at which each participant generally brings food to be shared." In the early 19th century, The Picnic Society was formed in London by a group of fashionable people for purposes of entertainment. Each member was expected to provide a share of the entertainment and of the refreshments, and this idea of mutual sharing or cooperation was fundamental to the original significance of the picnic. The word has since taken on the additional meaning of an outdoor pleasure party. Hmmmmm…doesn't sound half bad to me!! Whether enjoyed in a park with family in friends, on top of a mountain after a vigorous hike, or on your living room floor after a long day, there is still no better way to unwind, disconnect, and reward yourself the simple pleasures of life. Thus, we would like to honour the beautiful, and delicious, Art of the Picnic!
PICNIC MENU
We have gone ahead and done the work for you, pre-designing several levels of picnics depending on your time and hunger needs.
THE STOLEN HOUR: $40 for two escapees. 60 minutes. That's all it takes to give yourself an escape. Plop down, unpack your picnic, and savor a few stolen moments away from reality.
INCLUDES: A Cured lunch box with 3 pieces of cheese, 2 chunks of salami, House fig jam,34º Crackers, and a bar of Poco Dolce Chocolate.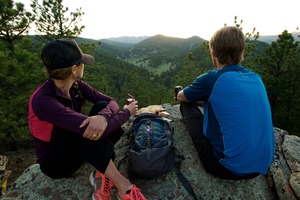 THE BACKCOUNTRY PICNIC: $55 for two adventurous souls.
INCLUDES: A bag ready to drop into any backpack with 2 sturdy chunks of cheese, 2 hearty chunks of salami, Marcona almonds, Nita Crisp Crackers, 2 apples, and two house baked cookies to fuel your adventure.
THE RED ROCKS BOX: $85 for four tailgaters.
INCLUDES: Loaded up in a Cured jute shopping bag you'll find 3 cheeses, 2 meats, Marcona Almonds, house olives, a baguette, a pasta salad, house hummus, MM Local Hot Pickled Peppers, Cured's fig jam and Poco Dolce Chili Squares.
THE PROPER PICNIC: $100 for two whimsical souls
INCLUDES: This evening escape comes in a returnable vintage picnic basket and contains 3 cheeses, 3 meats, a Baguette, Frasca's Red Pepper Jelly, a jar of MM Local pickled veggies, Cured's house olives, Marcona Almonds, an apple, and a bar of Mast Brothers Chocolate.
We love to picnic anywhere: in a park, on a bench in the middle of downtown, in our back yard, our living room, the floor of the office, on top of a mountain after a massive hike or bike ride…wherever you find yourself, it is guaranteed to be made better by a bite of cheese and a chunk of salami on a crusty loaf of fresh bread. Trust us on this one.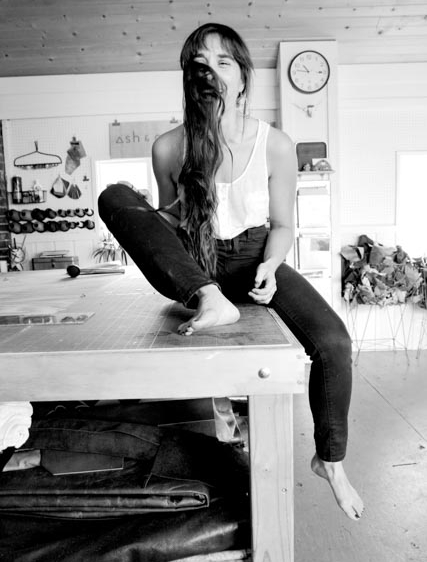 Ash & Ore Pop-Up Shop at Cured West! Saturday, May 14, 12-4 pm. If you really want to uplevel your picnic experience, you can carry all your tasty treats not in a paper shopping bag, but rather in a gorgeous hand made leather purse by local designer and fabricator, Amee. But, in all seriousness, we couldn't be more excited to welcome our friend, the insanely talented Amee who started Ash & Ore, hand making beautifully crafted, custom built leather purses, bags and wallets. I asked Amee a bit about her company and her response was as inspiring than the bags themselves.
"Ash & Ore was born from a desire to carry my life's tools in a piece of functional art, a bag void of
unnecessary bulk, weight and adornments.  My work invites complex thinking and imagination. This
imagining draws on the mental library I've developed over time; a library of feels and proportions, of
materials and insight, but also on a willingness to throw that to the wind and trust my intuition.
I want people to use my bags everyday. Throw it in the back of your dirty truck, take it out in the rain.
Your bag is a character in your story. The ink splotch from the leaky pen given to you by that Butch
Cassidy look-alike you met on a train; that scratch from your dog's nails… let it evolve, let it change
shape, color . . . these are the things that make it yours. I want my bags to be timeless, functional art.
The creation of the piece does not end when it leaves my studio. They carry your story."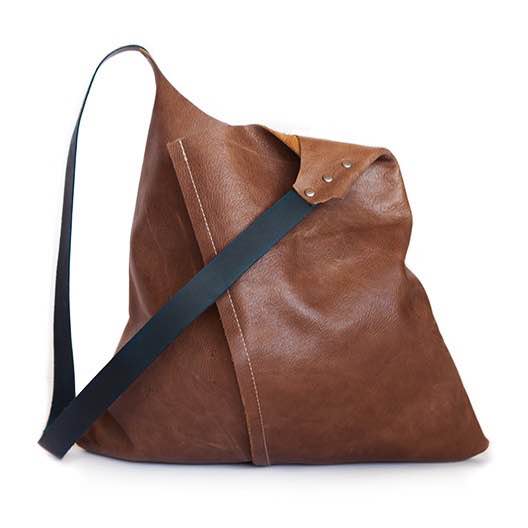 Makes us feel very uncreative given that we just sell cheese 😉 So if you find yourself out and about after Farmers Market on Saturday, pop by Cured West, say hi to Amee, browse her incredible collection and leave feeling more inspired and excited, maybe even with a new purse on your arm!!
Don't forget that we have our Free Tuesday Night Wine Tasting from 4-7 tonight featuring three amazing Austrian offerings; two whites and a rose.  Tomorrow Brad is whipping up fresh, hand-rolled pasta; Fruition Farm Sheep Ricotta Scarpinocc with Green Garlic Pesto to be exact.  And as always, Thursday brings our freshly roasted chickens and duck fat mashed potatoes, hot out of the oven at 5:30!
We also have a few fun happenings outside of the shop coming up, two different, and equally delicious, wine dinners. The first is happening this Saturday at 2020 Food + Wine Bar in Longmont. The second takes place next Tuesday at Arugula Restaurant, right here in Boulder. Both promise copious amounts of food, wine, fun and even a little education along the way!
With that we leave you to dream and scheme a summer of picnics ahead!
Coral + Will