CURED: Meatloaf + Best of Boulder Edition (Vol. 5 Issue 9)
Good Morning Friends of Cured,
Happy March! We hope you've all been managing to stay warm this past week and have been able to sneak out and enjoy the beautiful sunny days interspersed in all the snow and grey. I must say, there are few things as stunning as the Flatirons, perfectly frosted in snow, and tinted pink by the rising sun on a bluebird day. I guess that's one of the benefits of having a little one at home; we get to appreciate the beautiful sunrises we get here in Boulder 😉  February certainly proved a dynamic month for us, from picnics and rose to fondue and whiskey, and just about everything in between. Another reason to love where we live!
We have some delicious and exciting happenings this week, so I'll cut right to the chase.
Friday Night Feast: One of the best things about a new month is that it means a new bevy of dinner options from yours truly. We find ourselves counting down the days between the first and third Friday of each month, when our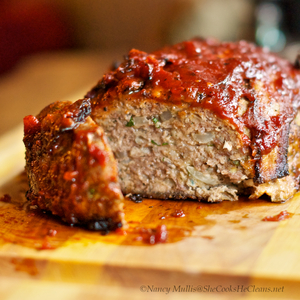 ever-talented chef Rebecca whips up a new, inspiring, and always-delicious feast for us to take home and devour. This weeks sounds utterly delicious, and weather appropriate, and Holden is already holding his breath.  This Friday, March 6th, we're serving up Meatloaf, Cured Style. This meatloaf is better than traditional, made with the most unctuous cuts of Colorado's Best Beef that are freshly ground in house. We've even tossing in a hint of smoky speck and topping it with a house made spicy ketchup sauce to boot. Served with Delice de Bourgogne (that's a French triple crème cheese in case you were wondering) Mashed Potatoes, Orange Glazed Carrots and Dressed Winter Greens, this feast for two costs $35. Especially with the wintery weather we're in for, reservations as always go quickly, so call ASAP to reserve yours!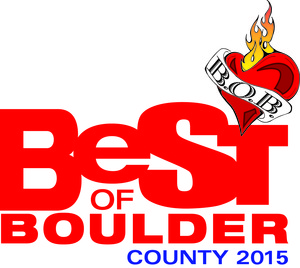 Best of Boulder Voting: It is once again that time of year my friends, the time when Boulder Weekly releases its Best of Boulder Ballot and businesses across Boulder vie for the title of "Best of Boulder".  This year, Cured is in the running for Best Sandwich and considering Will quite literally, 3.5 years into business, eats at least one a day, we think it just might be possible to win. If you love our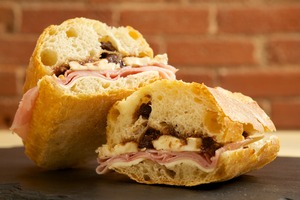 sandwiches as much as we do, we beg that you take 10 minutes of your time and follow this link to cast your vote. We know that the ballot can be a touch cumbersome, but we recommend pouring yourself a glass of wine or cracking open a beer and enjoying the moment where you get to cast your vote and show your support for all the business around Boulder you know and love.
St. Patty's Day Corned Beef Pre-Order:  As many of you know by now, we love holidays here at Cured, in any shape, size or color. And St. Patrick's Day is no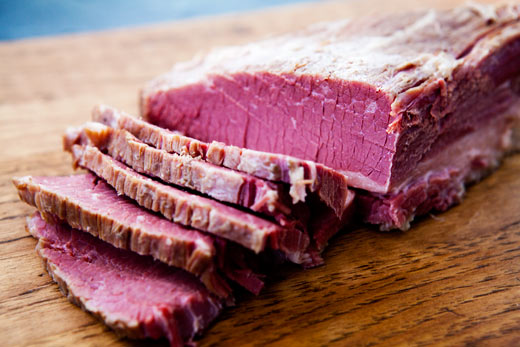 exception. An excuse to indulge in all the incredible micro-brews that Colorado has to offer, gorge on Corned Beef and Braised Cabbage, all while wearing green and celebrating leprechauns…it doesn't get much better than that! In honor of this marvelous day, Cured is offering a Raw Corned Beef Special, sold by the pound and ready to be picked up and be cooked at home. Completely nitrate free, made using Colorado's Best Beef Brisket, this Corned Beef is Dry Brined for days in House, and will be available for you to pick up on 3/16 or 3/17. $24 per pound (we suggest a pound per person, but we also like to eat a lot) we're taking pre-orders now. We have what seems like an entire cow lined up to cure, but we do sell out every year and recommend calling shortly to be safe.
That is all for today my friends! Don't forget that we have a FREE wine tasting tonight from 4-7 highlighing some amaing wines from the North-West and that tomorrow Brad will be whipping up fresh, hand-rolled pasta, tortellone with mizuna, walnuts and house made ricotta to be exact. Plus, as always, Thursday night brings freshly roasted organic chickens and duck fat potatoes, hot out of the oven at 5:30!
Stay warm this week and look forward to seeing you all in the shop soon!
Will + Coral