CURED: Cheese, Cheese, Cheese, Edition (Vol. 6 Issue 16)
Good Morning Friends of Cured,
We hope you all stayed warm and dry over the crazy snowy weekend! It was certainly a reminder that we do indeed live in Colorado where it can switch from 80 degrees to snow at the drop of a hat! We were endlessly impressed by how many of you ventured out to come stock up on cheese, enjoy a warm cup of coffee and a sandwich, and learn about Raw Milk Cheese with Jess and Molly at Cured West on Saturday. I must say, we feel lucky to be part of such an incredible community!
We have some fun and certainly delicious events for this week so without further ado…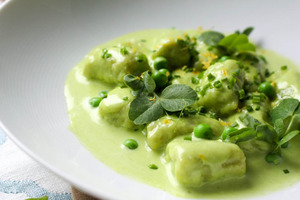 Friday Night Feast!! Spring is in the air and, despite all the snow, our chefs are feeling inspired by the delicate spring veggies starting to pop-up. Lucky us! This Friday, for our fortnight Friday Night Feast, we have a beautiful Spring Gnocchi dinner planned for you (and us obviously!). This Friday, April 22nd, we're celebrating Earth Day by enjoying the fruits of the earth in dinner form. We have Spring Peas from the Farmer's Market that we're making into Gnocchi, served with Foraged Colorado Mushrooms and Brown Butter.  House Made Pork Rillettes and Crostini and a verdant dish of Roast Beets with Sumac, Fresh Mint, Hazelnuts and Stracciatella cheese round out your meal while a Rhubarb Crumble finishes it off! Dinner for two costs $50 and will be hot out of the oven at 5:30.
Continuing Education: Cheese Classes at Cured West! Many of you have already indulged in our cheese education series we started running in February. For those of you who are unfamiliar, our manager and Certified Cheese Professional Jessica Beer has started teaching continuing education classes each month focused on our favorite subject, cheese!! Classes are held from 6:30-8 pm at Cured West and take you on a culinary journey through the history, make process, and nuances of the various cheeses that class is built around.  So far they have been selling out like hot cakes and I must admit, it warms our little hearts knowing so many of you out there share our passion for this venerable food! Which makes me even more excited to announce that the next three months schedule is now up and active!
Monday May 16: Raw Milk Cheese: During this class we will explore the magic that makes raw milk cheese so special. Discussion topics will include the pros and cons of raw versus pasteurization, the history of using raw milk, the rules and regulations involving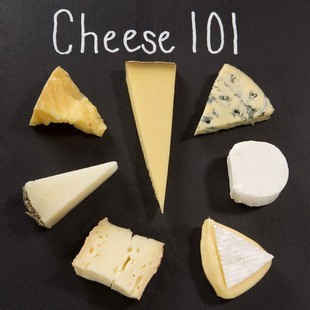 raw milk cheese in the US and abroad and the future of raw milk cheesemaking. Needless to say, we'll taste through some delicious raw milk cheeses from all over the world while we chat…
Monday June 13: Cheddars:Cheddars have a unique history in the cheese world. They were the first cheeses invented with the market in mind. Cheddars are durable and able to be long-aged, making them ideal for the retail market and managing losses. Cheddar is the cheese that has had the largest influence on American cheese culture and we will share the story of Cheddar in the US and its journey to get here. In this class we will taste through some proper British Cheddars, American British style cheddars and even some American original recipes.
Monday July 11: American Artisan Cheese: American cheese culture was and is heavily influenced by the cheesemaking cultures of the European settlers that arrived hundreds of years ago. Cheesemaking in the US was just getting started when the Industrial Revolution took hold and moved cheesemaking into factories where it would remain until the "back to the land" movement of the 60s and 70s took hold. In this class we will talk about the major players in American Artisan Cheese, their inspiration, how they got started, and how the market has evolved over the years into the exciting place we find ourselves in now.
Classes all cost $55 per person and include a flight of cheeses, more than a few sips of wine, and some serious education to boot. Space is limited to 12 participants per class, and are already starting to fill up, so give a call to reserve your spot today!
New cheese! We have a truly amazingly delicious and very limited new cheese just in, along with some of our favorite old staples who are making a brief cameo for the next few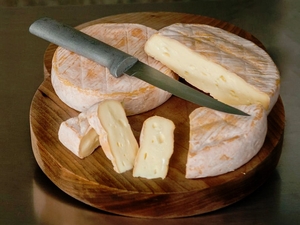 weeks and thought you might be as excited as we are to know that they're all in the case. Some of you may remember Willoughby from years past, the sweet little pudgy fudgy washed-rind cheese coming to us from Jasper Hill Creamery. Well, this year Jasper Hill partnered up with The Alchemist Brewery, to release something quite special indeed–Willoughby that has been washed with a wild cherry sour beer. The yeasty, juicy aromas of the beer make for the perfect compliment for the lightly pungent and richly creamy Willoughby. We only have 5 of these sweet little teats left in the shop so if you find yourself in the neighborhood in the next few days, come on by and pick one up! We are also excited to welcome an absolutely perfectly gorgeous wheel of Puits D'Astier, the beautiful donut shaped wheel of sheep milk cheese from famed affineur Rudolphe le Meunier. It is sweet, delicate and nuanced and tastes like lemon, flint and buttercups. It is so perfectly ripe that the inside starts to pudge out, just begging to be attacked with a fresh baguette and a butter knife.
Don't forget that we have our Free Tuesday Night Wine Tasting from 4-7 tonight, featuring the wines of Ponzi Vineyards in the Willamette Valley. On Wednesday Brad will be cranking out fresh, hand rolledTortellone with our House Ricotta and a Sweet Pea Puree. Thursday brings us freshly roasted chickens and duck fat mashed potatoes and Friday is our Spring Gnocchi feast!
Enjoy the beautiful snow and spring blossom contrast out there and we look forward to seeing you all in the shop soon!
Coral + Will
---